Property Management Co: Melbourne Property Management Inc.

Main Intersection: Islington / Rutherfo

Ownership Type: Condo Apt

Smallest Unit: 1000

Largest Unit: 1600

Style: Stacked Townhse

Stories: 3

Walk Score: 45

Transit Score: 33

Year Built: 2020

Total Units: 104

Condominium Corporation #: YRSC - 1493

Maintenance Fees Cover: None

Owner Pays: Hydro, Heat, Air Conditioning, Water
Stats
Building 9560 Islington Avenue is situated in the neighbourhood of Sonoma Heights and is located in Vaughan, L4L 1A7 . Additionally, there are neighbourhoods such Kleinburg, Elder Mills, Islington Woods, East Woodbridge, West Woodbridge in the immediate vicinity. In the Sonoma Heights neighbourhood, 21 new homes are available for sale, which represents 1.4% of Vaughan's total 1497 homes currently listed. Sonoma Heights homeowners pay a monthly mortgage of $4,434, based on an average asking price of $1,308,866, 1.4 times less than Vaughan's average list price of $1,793,456. The average listed property in Sonoma Heights is 1072 sq ft, has 2.9 bedrooms, and 3.3 bathrooms. In the area around 9560 Islington Avenue, 0% of the homes for sale are apartments.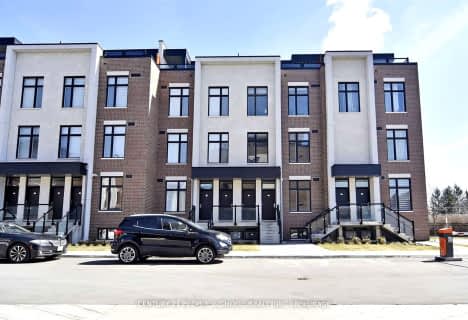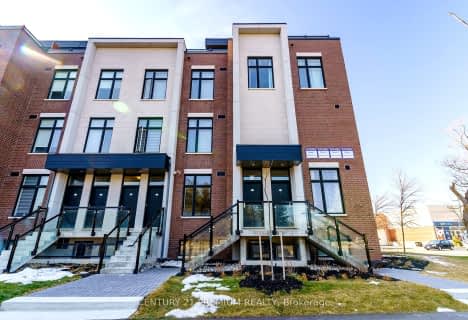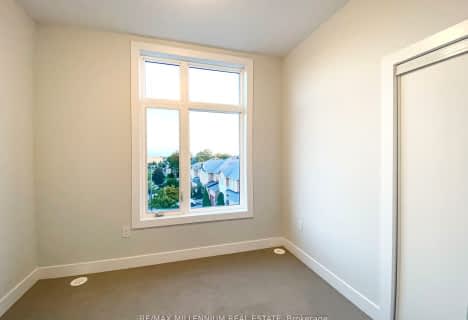 Currently there are no apartments for rent at 9560 Islington Avenue. Contact us for this details regarding this building's price history or to see units in nearby buildings.
Car-Dependent
Almost all errands require a car.
Some Transit
Most errands require a car.
Bikeable
Some errands can be accomplished on bike.
| | | | |
| --- | --- | --- | --- |
| Unit: L-141 N5964519 | 2 br | 3 bath 1 Parking | 800 sqft | Sold Apr 21, 2023 | $705,000 List: $709,999 |
| Unit: 202 N5985575 | 2 br | 3 bath 1 Parking | 1000 sqft | Sold Apr 17, 2023 | $793,000 List: $825,000 |
| Unit: 237 N5869044 | 2 br | 3 bath 1 Parking | 1000 sqft | Sold Mar 29, 2023 | $820,000 List: $839,999 |
| Unit: L-103 N5867869 | 2 br | 3 bath 1 Parking | 800 sqft | Sold Feb 24, 2023 | $700,447 List: $699,999 |
| Unit: L-111 N5855878 | 2 br | 3 bath 0 Parking | 800 sqft | Sold Jan 03, 2023 | $700,747 List: $699,999 |
| Unit: L118 N5449013 | 2 br | 3 bath 1 Parking | 800 sqft | Sold Mar 23, 2022 | $710,000 List: $748,000 |
| | | | |
| --- | --- | --- | --- |
| Unit: L-140 N6018253 | 2 br | 3 bath 1 Parking | 800 sqft | Leased Apr 25, 2023 | $2,500 List: $2,500 |
| Unit: L107 N5950645 | 2 br | 3 bath 1 Parking | 800 sqft | Leased Apr 12, 2023 | $2,600 List: $2,500 |
| Unit: L126 N5884215 | 2 br | 3 bath 2 Parking | 800 sqft | Leased Mar 26, 2023 | $2,600 List: $2,650 |
| Unit: L105 N5884205 | 2 br | 3 bath 2 Parking | 800 sqft | Leased Mar 24, 2023 | $2,600 List: $2,650 |
| Unit: L115 N5873194 | 2 br | 3 bath 1 Parking | 800 sqft | Leased Mar 04, 2023 | $2,500 List: $2,500 |
| Unit: 209 N5867142 | 3 br | 2 bath 1 Parking | 1400 sqft | Leased Feb 08, 2023 | $3,000 List: $3,000 |
| Unit: U254 N5879790 | 3 br | 3 bath 2 Parking | 1800 sqft | Leased Feb 07, 2023 | $3,400 List: $3,600 |
| Unit: U227 N5849947 | 2 br | 2 bath 1 Parking | 1000 sqft | Leased Dec 28, 2022 | $2,900 List: $2,900 |
| Unit: L153 N5822313 | 3 br | 3 bath 2 Parking | 1600 sqft | Leased Nov 22, 2022 | $3,200 List: $3,300 |
| Unit: L118 N5820315 | 2 br | 3 bath 1 Parking | 800 sqft | Leased Nov 22, 2022 | $2,600 List: $2,600 |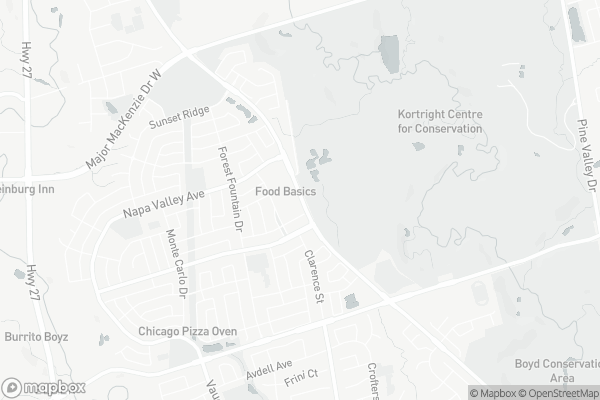 École élémentaire La Fontaine
Elementary: Public
Lorna Jackson Public School
Elementary: Public
Our Lady of Fatima Catholic Elementary School
Elementary: Catholic
Elder's Mills Public School
Elementary: Public
St Andrew Catholic Elementary School
Elementary: Catholic
St Padre Pio Catholic Elementary School
Elementary: Catholic
Woodbridge College
Secondary: Public
Tommy Douglas Secondary School
Secondary: Public
Holy Cross Catholic Academy High School
Secondary: Catholic
Father Bressani Catholic High School
Secondary: Catholic
St Jean de Brebeuf Catholic High School
Secondary: Catholic
Emily Carr Secondary School
Secondary: Public
Food Basics

9600 Islington Avenue, Woodbridge

0.12km

Longo's Rutherford

5283 Rutherford Road, Woodbridge

0.99km

Longo's Weston

9200 Weston Road, Woodbridge

4.01km
The Wine Shop

9200 Weston Road, Woodbridge

4.02km

LCBO

8260 Ontario 27, Woodbridge

4.52km

LCBO

3631 Major Mackenzie Drive West Building B, Vaughan

4.84km
AVOS Churrasqueira Rotisserie Grill

9600 Islington Ave unit E2E, Woodbridge

0.12km

Pizza Pizza

9600 Islington Avenue Unit A-18, Woodbridge

0.23km

McDonald's

9600 Islington Avenue Bldg C1, Vaughan

0.24km
McDonald's

9600 Islington Avenue Bldg C1, Vaughan

0.24km

Tim Hortons

9600 Islington Avenue Bldg D Unit 3, Woodbridge

0.29km

Starbucks

5283 Rutherford Road Unit #1, Woodbridge

0.96km
Scotiabank

14-9600 Islington Avenue, Woodbridge

0.32km

TD Canada Trust Branch and ATM

5100 Rutherford Road, Vaughan

0.86km

RBC Royal Bank

8 Nashville Road, Vaughan

2.95km
mi Fuel

9400 Ontario 27, Woodbridge

2.03km

Global

8354 Islington Avenue N, Woodbridge

3.49km

Circle K

8525 Ontario 27, Woodbridge

3.69km
Yoga Loft Vaughan

1 Sonoma Boulevard #4, Woodbridge

0.25km

BlissOm Yoga Studio & Holistic Living Centre

33 Nashville Road, Kleinburg

2.87km

F45 Training Vaughan West

3971 Major Mackenzie Drive West Unit 1 & 2, Maple

3.57km
Tammy Breda Park

Greenway

William Granger Greenway, Woodbridge

1km

Sonoma Heights Community Park

100 Sunset Ridge, Woodbridge

1.07km
Pierre Berton Resource Library

4921 Rutherford Road, Vaughan

1.16km

Kleinburg Library

10341 Islington Avenue, Kleinburg

2.31km

Vellore Village Library

1 Villa Royale Avenue, Woodbridge

4.12km
Medica Connect

226 Via Teodoro, Woodbridge

2.41km

Elma Medical

Highway 27 & Langstaff Auto, Toronto

3.82km

NatCan Integrative Medical & Wellness Centre

3905 Major Mackenzie Drive West Unit 102, Vaughan

4.04km
Prima Care Guardian Pharmacy

9600 Islington Avenue Unit 9, Woodbridge

0.18km

Shoppers Drug Mart

5100 Rutherford Road, Woodbridge

0.81km

Rutherford Guardian Drugs

2-5283 Rutherford Road, Woodbridge

0.97km
Islington Village Centre

9600 Islington Avenue, Woodbridge

0.23km

Rutherford shopping centre

5100 York Regional Road 17, Woodbridge

0.79km

Rutherford Shopping Centre
Cineplex Cinemas Vaughan

3555 Highway 7 West, Vaughan

6.49km

AMZ Design & Installation

200 Edgeley Boulevard, Concord

6.61km

SmartVMC Drive-in

101 Edgeley Boulevard, Concord

6.91km
The Burg Village Pub

10512 Islington Avenue, Kleinburg

2.82km

Villaggio Ristorante

110 Nashville Road, Kleinburg

3.05km

BellaBar Nails Spa

3883 Rutherford Road, Unit# 7A, Vaughan

4.02km