Property Management Co: Zoran Property Management

Main Intersection: Eglinton/Glen Erin

Ownership Type: Condo Apt

Smallest Unit: 600

Largest Unit: 600

Style: Apartment

Stories: 18

Walk Score: 57

Transit Score: 66

Year Built: 2013

Total Units: 196

Amenities: Concierge, Exercise Room, Indoor Pool, Indoor Pool, Visitor Parking

Condominium Corporation #: PSCC - 943

Maintenance Fees Cover: Heat, Air Conditioning, Water

Owner Pays: Hydro
Stats
Building 4900 Glen Erin Drive is situated in the neighbourhood of Central Erin Mills and is located in Mississauga, L5M 7S2 . Additionally, there are neighbourhoods such Erin Mills, Churchill Meadows, Western Business Park, Streetsville, Creditview in the immediate vicinity. In the Central Erin Mills neighbourhood, 145 new homes are available for sale, which represents 3.6% of Mississauga's total 3976 homes currently listed. Central Erin Mills homeowners pay a monthly mortgage of $3,496, based on an average asking price of $1,032,061, 1.5 times less than Mississauga's average list price of $1,500,138. The average listed property in Central Erin Mills is 1016 sq ft, has 2.5 bedrooms, and 2.5 bathrooms. In the area around 4900 Glen Erin Drive, 20% of the homes for sale are apartments.
Currently there are no apartments for sale at 4900 Glen Erin Drive. Contact us for this details regarding this building's price history or to see units in nearby buildings.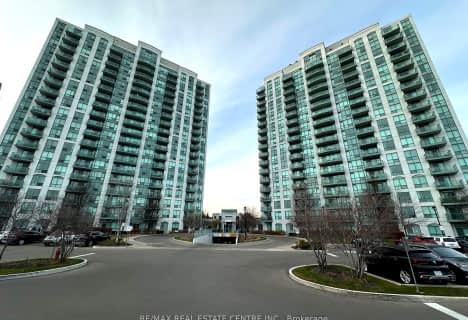 Car-Dependent
Most errands require a car.
Good Transit
Some errands can be accomplished by public transportation.
Bikeable
Some errands can be accomplished on bike.
| | | | |
| --- | --- | --- | --- |
| Unit: 110 W6087288 | 1 br | 1 bath 0 Parking | 600 sqft | Sold Aug 15, 2023 | $580,000 List: $609,990 |
| Unit: 204 W5858757 | 2 br | 2 bath 0 Parking | 900 sqft | Sold Feb 07, 2023 | $675,000 List: $699,900 |
| Unit: 1402 W5767172 | 1 br | 1 bath 1 Parking | 600 sqft | Sold Sep 27, 2022 | $550,000 List: $499,000 |
| Unit: 1610 W5744555 | 1 br | 1 bath 1 Parking | 600 sqft | Sold Sep 13, 2022 | $582,000 List: $499,900 |
| Unit: 1807 W5658540 | 2 br | 1 bath 1 Parking | 700 sqft | Sold Jun 29, 2022 | $675,000 List: $699,999 |
| Unit: 608 W5661292 | 2 br | 2 bath 1 Parking | 800 sqft | Sold Jun 20, 2022 | $680,000 List: $700,000 |
| Unit: 1701 W5650231 | 1 br | 1 bath 0 Parking | 600 sqft | Sold Jun 09, 2022 | $627,000 List: $627,000 |
| Unit: 1411 W5645095 | 1 br | 1 bath 1 Parking | 600 sqft | Sold Jun 03, 2022 | $540,000 List: $545,000 |
| Unit: 1802 W5618863 | 1 br | 1 bath 1 Parking | 600 sqft | Sold Jun 01, 2022 | $625,000 List: $599,000 |
| Unit: 1804 W5584048 | 2 br | 2 bath 1 Parking | 900 sqft | Sold May 09, 2022 | $830,000 List: $850,000 |
| | | | |
| --- | --- | --- | --- |
| Unit: 110 W7284166 | 1 br | 1 bath 0 Parking | 600 sqft | Leased Dec 08, 2023 | $2,600 List: $2,650 |
| Unit: 511 W7224222 | 1 br | 1 bath 1 Parking | 600 sqft | Leased Oct 23, 2023 | $2,500 List: $2,500 |
| Unit: 1505 W6786258 | 2 br | 1 bath 1 Parking | 700 sqft | Leased Sep 18, 2023 | $2,900 List: $2,950 |
| Unit: 1503 W6804112 | 2 br | 2 bath 1 Parking | 900 sqft | Leased Sep 18, 2023 | $3,200 List: $3,200 |
| Unit: 1611 W6782760 | 1 br | 1 bath 1 Parking | 600 sqft | Leased Sep 11, 2023 | $2,550 List: $2,550 |
| Unit: 905 W6765242 | 2 br | 1 bath 1 Parking | 700 sqft | Leased Sep 07, 2023 | $2,950 List: $2,950 |
| Unit: 1806 W6713038 | 1 br | 1 bath 1 Parking | 600 sqft | Leased Aug 28, 2023 | $2,550 List: $2,550 |
| Unit: 1409 W6741452 | 2 br | 2 bath 1 Parking | 800 sqft | Leased Aug 22, 2023 | $3,000 List: $2,800 |
| Unit: 1104 W6740342 | 2 br | 2 bath 1 Parking | 900 sqft | Leased Aug 18, 2023 | $3,100 List: $3,100 |
| Unit: 1603 W6709182 | 2 br | 2 bath 1 Parking | 900 sqft | Leased Aug 04, 2023 | $3,050 List: $3,000 |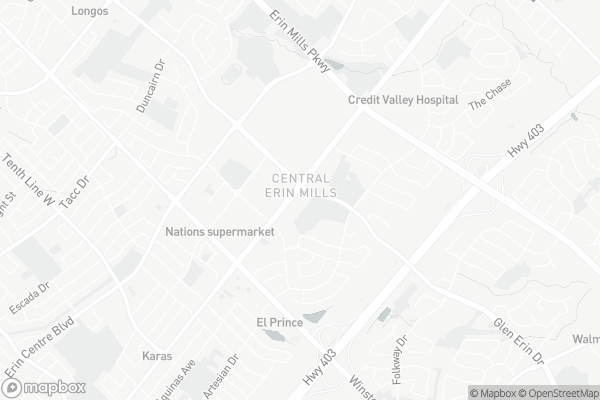 St Rose of Lima Separate School
Elementary: Catholic
Middlebury Public School
Elementary: Public
Divine Mercy School
Elementary: Catholic
Credit Valley Public School
Elementary: Public
St Sebastian Catholic Elementary School
Elementary: Catholic
Artesian Drive Public School
Elementary: Public
Applewood School
Secondary: Public
Streetsville Secondary School
Secondary: Public
Loyola Catholic Secondary School
Secondary: Catholic
John Fraser Secondary School
Secondary: Public
Stephen Lewis Secondary School
Secondary: Public
St Aloysius Gonzaga Secondary School
Secondary: Catholic
Sugar Maple Woods Park

O'Connor park

Bala Dr, Mississauga ON

2.34km

Sawmill Creek

Sawmill Valley & Burnhamthorpe, Mississauga ON

2.71km
BMO Bank of Montreal

2825 Eglinton Ave W (btwn Glen Erin Dr. & Plantation Pl.), Mississauga ON L5M 6J3

0.16km

CIBC

5100 Erin Mills Pky (in Erin Mills Town Centre), Mississauga ON L5M 4Z5

0.6km

Scotiabank

5100 Erin Mills Pky (at Eglinton Ave W), Mississauga ON L5M 4Z5

0.59km