Property Management Co: First Service Residential

Main Intersection: Mavis/Eglinton

Ownership Type: Condo Townhouse

Smallest Unit: 1400

Largest Unit: 1600

Style: 3-Storey

Condominium Corporation #: PCC - 648
Stats
This building is located at 5055 Heatherleigh Avenue, Mississauga, L5V 2R5 and is situated in the neighbourhood of East Credit. Other neighbourhoods nearby are Creditview, Streetsville, Erin Mills, Central Erin Mills, Northeast. The district of East Credit has 127 postings available. That's just 3.1% of the 4072 total properties for sale in the city of Mississauga. Homes in East Credit are listed for an average asking price of $1,257,235, or an estimated monthly mortgage of $4,259. That is 1.2 times less the average list price of $1,481,613 in Mississauga. East Credit listed properties average 1221 sq ft, 3.1 beds, and 3.4 baths. Apartments make up 3.1% of homes for sale in the neighbourhood around 5055 Heatherleigh Avenue.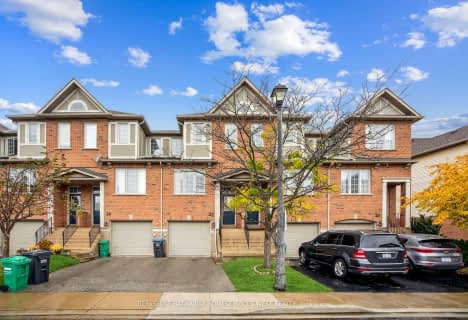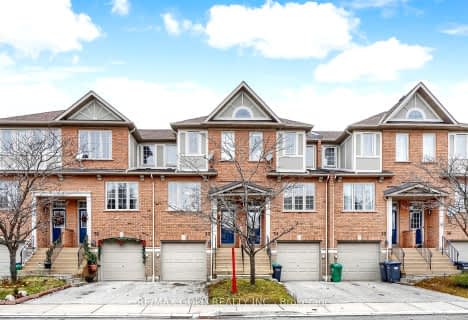 Car-Dependent
Some errands can be accomplished on foot.
Good Transit
Some errands can be accomplished by public transportation.
Bikeable
Some errands can be accomplished on bike.
| | | | |
| --- | --- | --- | --- |
| Unit: 26 W5951820 | 3 br | 3 bath 1 Parking | 1200 sqft | Sold May 17, 2023 | $930,000 List: $849,888 |
| Unit: 112 W5907653 | 2 br | 2 bath 1 Parking | 1400 sqft | Sold Mar 24, 2023 | $785,000 List: $799,900 |
| Unit: 124 W5836524 | 3 br | 3 bath 1 Parking | 1400 sqft | Sold Dec 04, 2022 | $840,000 List: $899,000 |
| Unit: 139 W5734928 | 3 br | 2 bath 1 Parking | 1200 sqft | Sold Sep 04, 2022 | $749,000 List: $799,000 |
| Unit: 38 W5648731 | 3 br | 2 bath 1 Parking | 1200 sqft | Sold Jun 13, 2022 | $865,000 List: $859,000 |
| Unit: 126 W5609545 | 3 br | 2 bath 1 Parking | 1200 sqft | Sold May 31, 2022 | $856,500 List: $824,900 |
| Unit: 24 W5584310 | 3 br | 4 bath 1 Parking | 1600 sqft | Sold Apr 27, 2022 | $1,019,000 List: $1,069,500 |
| Unit: 61 W5430164 | 3 br | 4 bath 1 Parking | 1600 sqft | Sold Dec 13, 2021 | $1,010,000 List: $998,000 |
| Unit: 114 W5424045 | 3 br | 3 bath 1 Parking | 1400 sqft | Sold Nov 08, 2021 | $975,000 List: $824,900 |
| Unit: 69 W5362230 | 3 br | 3 bath 1 Parking | 1600 sqft | Sold Sep 10, 2021 | $871,000 List: $824,900 |
| | | | |
| --- | --- | --- | --- |
| Unit: 106 W6685584 | 3 br | 4 bath 12 Parking | 1800 sqft | Leased Aug 10, 2023 | $3,700 List: $3,600 |
| Unit: 97 W6634480 | 3 br | 3 bath 1 Parking | 1000 sqft | Leased Jul 14, 2023 | $3,450 List: $3,400 |
| Unit: 132 W5983592 | 3 br | 2 bath 1 Parking | 0 sqft | Leased May 24, 2023 | $3,200 List: $3,100 |
| Unit: 27 W5868531 | 3 br | 4 bath 1 Parking | 1600 sqft | Leased Feb 11, 2023 | $3,150 List: $3,200 |
| Unit: 09 W5884563 | 3 br | 3 bath 1 Parking | 1400 sqft | Leased Feb 06, 2023 | $3,200 List: $3,200 |
| Unit: 153 W5867563 | 3 br | 4 bath 1 Parking | 1800 sqft | Leased Jan 19, 2023 | $3,200 List: $3,200 |
| Unit: 125 W5785291 | 3 br | 3 bath 1 Parking | 1400 sqft | Leased Dec 06, 2022 | $3,000 List: $3,050 |
| Unit: 131 W5739853 | 3 br | 2 bath 1 Parking | 1400 sqft | Leased Aug 24, 2022 | $3,350 List: $3,150 |
| Unit: 149 W5732828 | 3 br | 3 bath 1 Parking | 1600 sqft | Leased Aug 21, 2022 | $3,500 List: $3,500 |
| Unit: 106 W5687834 | 3 br | 4 bath 1 Parking | 1800 sqft | Leased Jul 29, 2022 | $3,350 List: $3,250 |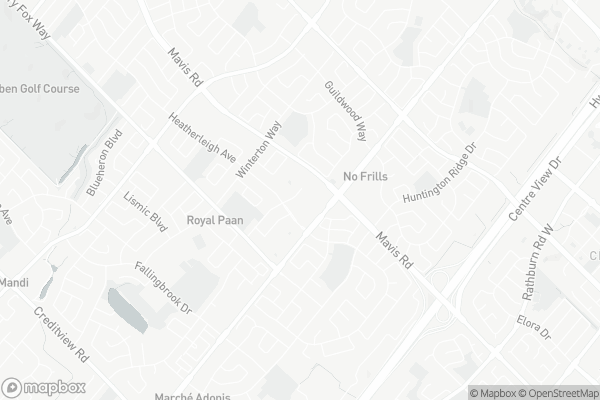 Bennington Heights Elementary School
Elementary: Public
Rosedale Junior Public School
Elementary: Public
Whitney Junior Public School
Elementary: Public
Hodgson Senior Public School
Elementary: Public
Rolph Road Elementary School
Elementary: Public
Our Lady of Perpetual Help Catholic School
Elementary: Catholic
Msgr Fraser-Isabella
Secondary: Catholic
CALC Secondary School
Secondary: Public
Jarvis Collegiate Institute
Secondary: Public
Leaside High School
Secondary: Public
Rosedale Heights School of the Arts
Secondary: Public
Northern Secondary School
Secondary: Public
The Bristol Bar & Grill

512 Bristol Road W, Unit 15, Mississauga, ON L5R 3Z1

1.13km

Jack's

219 Rathburn Road West, Mississauga, ON L5B 4C1

1.88km

Scaddabush

209 Rathburn Road West, Mississauga, ON L5B 4E5

1.91km
McDonald's

670 Eglinton Avenue W, Mississauga, ON L5R 3V2

0.35km

Lazio Italian Bakery

4646 Heritage Hills Boulevard, Mississauga, ON L5R 1Y3

1.28km

Papa John's Bakery

223 Ceremonial Drive, Unit 11-12, Mississauga, ON L5R 2N3

1.64km
Habitual Fitness & Lifestyle

3611 Mavis Road, Units 12-15, Mississauga, ON L5C 1T7

2.38km

F45 Training

50 Burnhamthorpe Road W, Unit 68, Mississauga, ON L5B 3C2

2.92km

Goodlife Fitness

785 Britannia Road W, Unit 3, Mississauga, ON L5V 2X8

2.96km
Daniel's No Frills

620 Eglinton Avenue W, Mississauga, ON L5R 3V2

0.49km

Shoppers Drug Mart

720 Bristol Rd West, Mississauga, ON L5R 4A3

1km

Shoppers Drug Mart

5425 Creditview Road, Unit 1, Mississauga, ON L5V 2P3

2km
McDonald's

670 Eglinton Avenue W, Mississauga, ON L5R 3V2

0.35km

Seau de Crabe

670 Eglinton Avenue W, Mississauga, ON L5R 3V2

0.36km

Meet Fresh

670 Eglinton Avenue W, Suite 20, Mississauga, ON L5R 3V2

0.38km
Square One

100 City Centre Dr, Mississauga, ON L5B 2C9

2.44km

Deer Run Shopping Center

4040 Creditview Road, Mississauga, ON L5C 3Y8

2.68km

Heartland Town Centre

6075 Mavis Road, Mississauga, ON L5R 4G

2.89km
Rabba Fine Foods Str 153

5025 Heatherleigh Avenue, Mississauga, ON L5V 2Y7

0.14km

Daniel's No Frills

620 Eglinton Avenue W, Mississauga, ON L5R 3V2

0.49km

Adonis

1240 Eglinton Avenue W, Mississauga, ON L5V 1N3

1.56km
Scaddabush

209 Rathburn Road West, Mississauga, ON L5B 4E5

1.91km

LCBO

5035 Hurontario Street, Unit 9, Mississauga, ON L4Z 3X7

2.39km

LCBO

65 Square One Drive, Mississauga, ON L5B 1M2

2.42km
Shell

795 Eglinton Avenue W, Mississauga, ON L5V 2V1

0.2km

Meland Esso

4885 Mavis Road, Mississauga, ON L5R 3W4

0.32km

Husky

5020 McLaughlin Road, Mississauga, ON L5R 3R8

0.88km
Bollywood Unlimited

512 Bristol Road W, Unit 2, Mississauga, ON L5R 3Z1

1.15km

Cineplex Cinemas Mississauga

309 Rathburn Road W, Mississauga, ON L5B 4C1

2.2km

Cineplex Odeon Corporation

100 City Centre Drive, Mississauga, ON L5B 2C9

2.67km
Central Library

301 Burnhamthorpe Road W, Mississauga, ON L5B 3Y3

2.42km

Frank McKechnie Community Centre

310 Bristol Road E, Mississauga, ON L4Z 3V5

3.24km

Streetsville Library

112 Queen St S, Mississauga, ON L5M 1K8

3.7km
Fusion Hair Therapy

33 City Centre Drive, Suite 680, Mississauga, ON L5B 2N5

2.69km

The Credit Valley Hospital

2200 Eglinton Avenue W, Mississauga, ON L5M 2N1

4.36km

Pinewood Medical Centre

1471 Hurontario Street, Mississauga, ON L5G 3H5

7.01km
Staghorn Woods Park

855 Ceremonial Dr, Mississauga ON

1.3km

Hewick Meadows

Mississauga Rd. & 403, Mississauga ON

2.73km

Mississauga Valley Park

1275 Mississauga Valley Blvd, Mississauga ON L5A 3R8

3.92km
TD Bank Financial Group

728 Bristol Rd W (at Mavis Rd.), Mississauga ON L5R 4A3

1km

BMO Bank of Montreal

5800 Mavis Rd (at Matheson Blvd W), Mississauga ON L5V 3B7

2.33km

TD Bank Financial Group

100 City Centre Dr (in Square One Shopping Centre), Mississauga ON L5B 2C9

2.34km