Property Management Co: First Service Residential

Main Intersection: Yonge/Major Mackenzi

Ownership Type: Condo Apt

Smallest Unit: 700

Largest Unit: 1000

Style: Apartment

Stories: 14

Walk Score: 82

Transit Score: 52

Year Built: 2010

Total Units: 364

Amenities: Concierge, Exercise Room, Guest Suites

Condominium Corporation #: YRSC - 1174

Maintenance Fees Cover: Heat, Water

Owner Pays: Hydro, Air Conditioning
Stats
This building can be found at 18 Harding Boulevard, in the neighbourhood of Harding, in Richmond Hill, Ontario. Among the nearby neighbourhoods are Observatory, Crosby, Rural Richmond Hill, Mill Pond, Westbrook. 50 new homes are available for sale in Richmond Hill's Harding neighbourhood, representing 4.1% of all current listings in the city. In Richmond Hill, the average price for a home in Harding is $1,326,745. Harding homeowners pay a monthly mortgage of $4,494, 1.4 times less than Richmond Hill's average price for a home. According to the MLS, the average listed property in Harding has 1071 sq ft, 2.1 bedrooms, and 2.5 bathrooms. Among the residential properties for sale in the area surrounding 18 Harding Boulevard, 36% are apartments.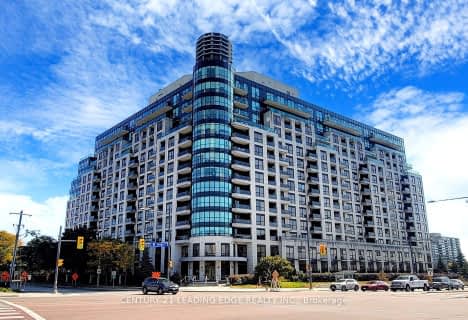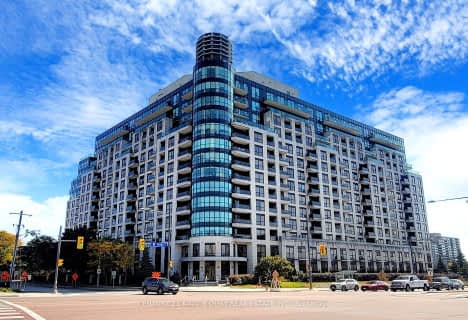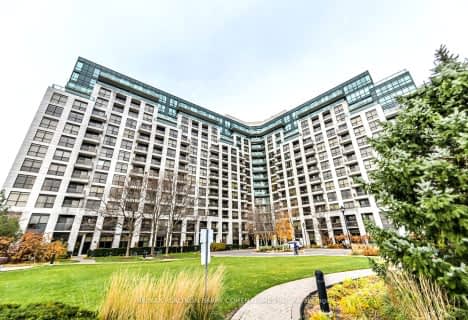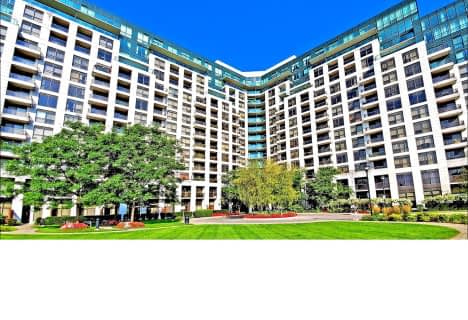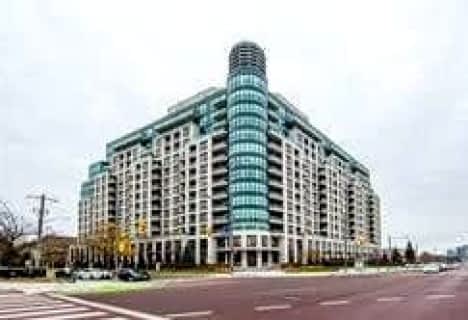 Car-Dependent
Most errands require a car.
Good Transit
Some errands can be accomplished by public transportation.
Bikeable
Some errands can be accomplished on bike.
| | | | |
| --- | --- | --- | --- |
| Unit: 319 N6763080 | 1 br | 1 bath 1 Parking | 600 sqft | Sold Sep 05, 2023 | $605,000 List: $619,999 |
| Unit: 625 N6673112 | 1 br | 1 bath 1 Parking | 600 sqft | Sold Aug 18, 2023 | $582,000 List: $599,000 |
| Unit: 1211 N5985700 | 1 br | 1 bath 1 Parking | 600 sqft | Sold May 25, 2023 | $638,000 List: $645,000 |
| Unit: 412 N6053633 | 1 br | 1 bath 1 Parking | 600 sqft | Sold May 09, 2023 | $635,000 List: $639,900 |
| Unit: 725 N5973959 | 1 br | 1 bath 1 Parking | 600 sqft | Sold May 08, 2023 | $620,000 List: $628,000 |
| Unit: 116 N6001929 | 2 br | 2 bath 0 Parking | 1400 sqft | Sold Apr 14, 2023 | $810,000 List: $839,888 |
| Unit: 527 N5983235 | 2 br | 2 bath 1 Parking | 1000 sqft | Sold Apr 05, 2023 | $760,000 List: $775,000 |
| Unit: 1120 N5954801 | 2 br | 2 bath 2 Parking | 700 sqft | Sold Apr 05, 2023 | $733,000 List: $780,000 |
| Unit: 804 N5956897 | 2 br | 2 bath 1 Parking | 1000 sqft | Sold Mar 27, 2023 | $730,000 List: $629,900 |
| Unit: 524 N5882568 | 1 br | 1 bath 0 Parking | 600 sqft | Sold Mar 26, 2023 | $627,000 List: $628,800 |
| | | | |
| --- | --- | --- | --- |
| Unit: 412 N7308166 | 1 br | 1 bath 1 Parking | 600 sqft | Leased Nov 27, 2023 | $2,700 List: $2,700 |
| Unit: 428 N7217800 | 2 br | 2 bath 1 Parking | 900 sqft | Leased Nov 13, 2023 | $3,200 List: $3,200 |
| Unit: 304 N7280648 | 2 br | 2 bath 2 Parking | 900 sqft | Leased Nov 10, 2023 | $3,200 List: $3,200 |
| Unit: 611 N7204296 | 2 br | 2 bath 0 Parking | 900 sqft | Leased Nov 10, 2023 | $3,200 List: $3,250 |
| Unit: 911 N7235522 | 2 br | 2 bath 1 Parking | 900 sqft | Leased Nov 03, 2023 | $3,200 List: $3,200 |
| Unit: 702 N7230070 | 2 br | 2 bath 1 Parking | 900 sqft | Leased Nov 01, 2023 | $3,250 List: $3,250 |
| Unit: #1025 N6817140 | 1 br | 1 bath 1 Parking | 600 sqft | Leased Sep 28, 2023 | $2,700 List: $2,700 |
| Unit: 716 N7007000 | 1 br | 1 bath 0 Parking | 500 sqft | Leased Sep 19, 2023 | $2,300 List: $2,300 |
| Unit: 515 N6762598 | 1 br | 1 bath 1 Parking | 500 sqft | Leased Aug 25, 2023 | $2,350 List: $2,350 |
| Unit: 417 N6689828 | 2 br | 2 bath 0 Parking | 900 sqft | Leased Jul 26, 2023 | $3,100 List: $3,100 |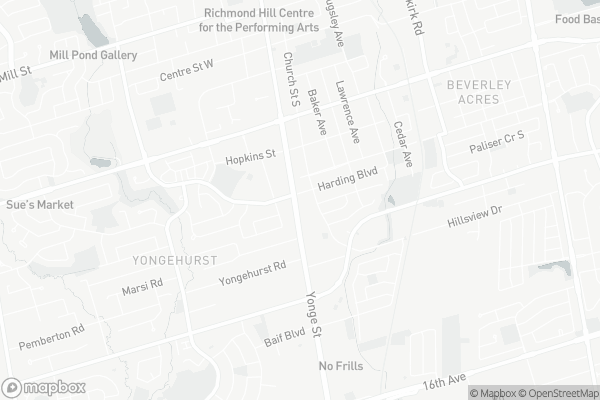 École élémentaire Norval-Morrisseau
Elementary: Public
Ross Doan Public School
Elementary: Public
St Charles Garnier Catholic Elementary School
Elementary: Catholic
St Joseph Catholic Elementary School
Elementary: Catholic
Walter Scott Public School
Elementary: Public
Sixteenth Avenue Public School
Elementary: Public
École secondaire Norval-Morrisseau
Secondary: Public
Jean Vanier High School
Secondary: Catholic
Alexander MacKenzie High School
Secondary: Public
Langstaff Secondary School
Secondary: Public
Richmond Hill High School
Secondary: Public
Bayview Secondary School
Secondary: Public
H Mart

9737 Yonge Street, Richmond Hill

0.12km

T&T Supermarket

9625 Yonge Street, Richmond Hill

0.51km

Super Talaee

9625 Yonge Street, Richmond Hill

0.57km
Wine Rack

9325 Yonge Street, Richmond Hill

1.31km

The Brew Kettle

10 Newkirk Road Unit 10, Richmond Hill

1.36km

LCBO

10375 Yonge Street North, Richmond Hill

1.61km
Min Sushi 東京

9737 Yonge Street, Richmond Hill

0.1km

Buk Chang Dong Soon Tofu Richmond Hill (H Mart)

H Mart, 9737 Yonge Street, Richmond Hill

0.11km

Ajdar Zapata Sandwich

9737 Yonge Street, Richmond Hill

0.11km
Sul & Bean

9737 Yonge Street, Richmond Hill

0.11km

Royal Game Cafe

9737 Yonge Street Unit 204, Richmond Hill

0.15km

CYAN Cafe & Lounge

205-9737 Yonge Street, Richmond Hill

0.15km
National Bank

9555 Yonge Street, Richmond Hill

0.72km

CIBC Branch with ATM

9335 Yonge Street, Richmond Hill

1.17km

BMO Bank of Montreal

9350 Yonge Street, Richmond Hill

1.19km
Esso

9700 Yonge Street, Richmond Hill

0.32km

Circle K

9700 Yonge Street, Richmond Hill

0.34km

Petro-Canada & Car Wash

9550 Yonge Street, Richmond Hill

0.65km
多伦多女性健康身材管理maryyourbody

19 Mary Gapper Crescent, Richmond Hill

0.33km

Sunlilyoga

10030 Yonge Street, Richmond Hill

0.68km

Fitness 101

40 Merrylynn Drive, Richmond Hill

1.18km
Mount Pleasant Park

Mount Pleasant

Harding Park

300 Cedar Avenue, Richmond Hill

0.68km
Central Library (Richmond Hill Public Library)

1 Atkinson Street, Richmond Hill

0.5km

Richvale Library (Richmond Hill Public Library)

40 Pearson Avenue, Richmond Hill

2.39km

Palmieri Furniture Ltd

1230 Reid Street, Richmond Hill

4.21km
igood Health Centre

9955 Yonge Street, Richmond Hill

0.42km

Richmond Hill Sound Diagnostic

9955 Yonge Street, Richmond Hill

0.43km

YORK SPRING REHABILITATION CLINIC LTD

9625 Yonge Street, Richmond Hill

0.55km
Shoppers Drug Mart

9651 Yonge Street, Richmond Hill

0.34km

Apadana Pharmacy

9631 Yonge Street, Richmond Hill

0.42km

Viva Health Pharmacy

9580 Yonge Street #6, Richmond Hill

0.58km
Richmond Centre

9737 Yonge Street, Richmond Hill

0.24km

Observatory Place Plaza

9555 Yonge Street, Richmond Hill

0.77km

Hillcrest Mall

9350 Yonge Street, Richmond Hill

1.28km
Swing Shift Adult Video

10084 Yonge Street, Richmond Hill

0.79km

SilverCity Richmond Hill Cinemas

8725 Yonge Street, Richmond Hill

2.92km

Imagine Cinemas Elgin Mills

10909 Yonge Street Unit #33, Upper Yonge Place, Lower Level, Yonge Street, Richmond Hill

3.05km
CYAN Cafe & Lounge

205-9737 Yonge Street, Richmond Hill

0.15km

The Three Crowns Pub

9724 Yonge Street, Richmond Hill

0.2km

ee

9737 Yonge Street, Richmond Hill

0.23km