Property Management Co: Del Property

Main Intersection: Kennedy & Mcnicoll

Ownership Type: Condo Apt

Smallest Unit: 1200-1399

Largest Unit: 1800-1999

Style: 3-Storey

Stories: 2

Walk Score: 57

Transit Score: 64

Year Built: 1996

Total Units: 192

Amenities: Gym, Gym, Indoor Pool, Party/Meeting Room, Security Guard, Security Guard

Condominium Corporation #: MTCC - 1136

Maintenance Fees Cover: None

Owner Pays: Hydro, Heat, Air Conditioning, Water
This building can be found at 1881 McNicoll Avenue, in the neighbourhood of Steeles, in Toronto, Ontario. Among the nearby neighbourhoods are Lamoreaux, Milliken, Pleasant View, Tam Oshanter Sullivan, Agincourt South Malvern West. 43 new homes are available for sale in Toronto's Steeles neighbourhood, representing 0.3% of all current listings in the city. In Toronto, the average price for a home in Steeles is $594,404. Steeles homeowners pay a monthly mortgage of $2,014, 2.7 times less than Toronto's average price for a home. According to the MLS, the average listed property in Steeles has 790 sq ft, 1.6 bedrooms, and 1.6 bathrooms. Among the residential properties for sale in the area surrounding 1881 McNicoll Avenue, 37.2% are apartments.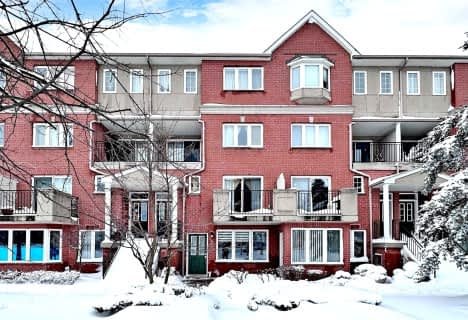 2 bath
1 bed
1200-1399 sqft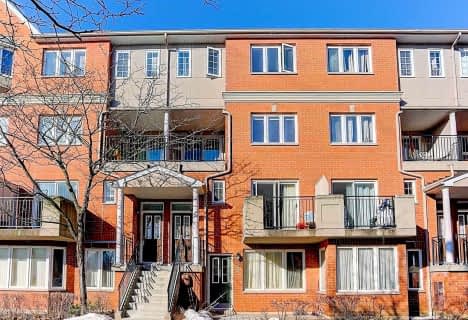 3 bath
4 bed
1800-1999 sqft
Currently there are no apartments for rent at 1881 McNicoll Avenue. Contact us for this details regarding this building's price history or to see units in nearby buildings.
Car-Dependent
Most errands require a car.
Good Transit
Some errands can be accomplished by public transportation.
Very Bikeable
Most errands can be accomplished on bike.
| | | | |
| --- | --- | --- | --- |
| Unit: 301 E5825258 | 3 br | 3 bath 1 Parking | 1400-1599 sqft | Sold Nov 22, 2022 | $738,880 List: $658,880 |
| Unit: 522 E5661652 | 2 br | 2 bath 1 Parking | 1000-1199 sqft | Sold Jun 21, 2022 | $700,000 List: $599,000 |
| Unit: 621 E5622202 | 3 br | 3 bath 1 Parking | 1800-1999 sqft | Sold May 26, 2022 | $815,000 List: $699,900 |
| Unit: Th 60 E5588595 | 2 br | 2 bath 1 Parking | 1200-1399 sqft | Sold May 12, 2022 | $635,000 List: $599,000 |
| Unit: 217 E5469416 | 3 br | 3 bath 1 Parking | 1800-1999 sqft | Sold Jan 11, 2022 | $855,000 List: $677,999 |
| Unit: Th508 E5448135 | 3 br | 3 bath 1 Parking | 1400-1599 sqft | Sold Dec 05, 2021 | $810,000 List: $679,000 |
| Unit: 216 E5436858 | 2 br | 2 bath 2 Parking | 1000-1199 sqft | Sold Nov 25, 2021 | $695,000 List: $599,900 |
| Unit: 210 E5439813 | 3 br | 3 bath 1 Parking | 1800-1999 sqft | Sold Nov 24, 2021 | $780,000 List: $779,000 |
| Unit: 320 E5433459 | 3 br | 3 bath 1 Parking | 1400-1599 sqft | Sold Nov 18, 2021 | $757,500 List: $679,000 |
| Unit: 222 E5432335 | 2 br | 2 bath 1 Parking | 1000-1199 sqft | Sold Nov 17, 2021 | $655,000 List: $599,000 |
| | | | |
| --- | --- | --- | --- |
| Unit: 110 E5878445 | 3 br | 3 bath 1 Parking | 1400-1599 sqft | Leased Feb 01, 2023 | $2,500 List: $2,500 |
| Unit: 719 E5783410 | 2 br | 2 bath 1 Parking | 1000-1199 sqft | Leased Oct 06, 2022 | $2,400 List: $2,300 |
| Unit: 110 E5467084 | 3 br | 3 bath 1 Parking | 1400-1599 sqft | Leased Feb 11, 2022 | $2,500 List: $2,575 |
| Unit: Th508 E5479204 | 3 br | 3 bath 1 Parking | 1400-1599 sqft | Leased Feb 04, 2022 | $2,550 List: $2,550 |
| Unit: 515 E5458471 | 2 br | 3 bath 0 Parking | 1400-1599 sqft | Leased Jan 08, 2022 | $2,500 List: $2,500 |
| Unit: 710 E5299060 | 3 br | 3 bath 1 Parking | 1400-1599 sqft | Leased Jul 13, 2021 | $2,450 List: $2,450 |
| Unit: 312 E4991603 | 2 br | 2 bath 0 Parking | 1000-1199 sqft | Leased Nov 28, 2020 | $2,000 List: $2,000 |
| Unit: 710 E4828955 | 3 br | 3 bath 1 Parking | 1400-1599 sqft | Leased Aug 17, 2020 | $2,450 List: $2,450 |
| Unit: 312 E4845571 | 2 br | 2 bath 0 Parking | 1000-1199 sqft | Leased Aug 16, 2020 | $2,000 List: $2,000 |
| Unit: 110 E4814280 | 3 br | 3 bath 1 Parking | 1400-1599 sqft | Leased Jul 07, 2020 | $2,450 List: $2,450 |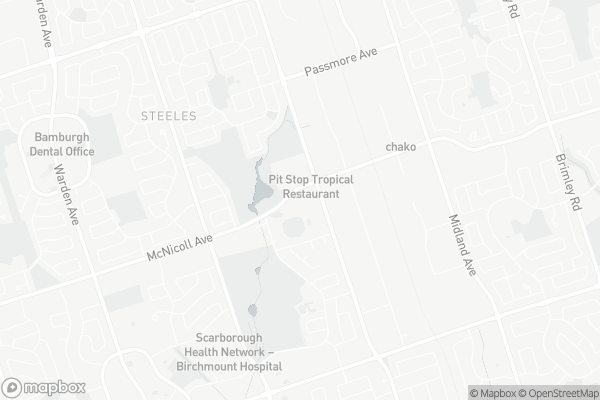 St Sylvester Catholic School
Elementary: Catholic
Brookmill Boulevard Junior Public School
Elementary: Public
St Aidan Catholic School
Elementary: Catholic
Silver Springs Public School
Elementary: Public
David Lewis Public School
Elementary: Public
Kennedy Public School
Elementary: Public
Msgr Fraser College (Midland North)
Secondary: Catholic
Msgr Fraser-Midland
Secondary: Catholic
Sir William Osler High School
Secondary: Public
L'Amoreaux Collegiate Institute
Secondary: Public
Dr Norman Bethune Collegiate Institute
Secondary: Public
Mary Ward Catholic Secondary School
Secondary: Catholic
DY Bar

2901 Kennedy Road, Unit 1B, Scarborough, ON M1V 1S8

0.96km

Skewersguy Japanese BBQ & Bar

2 Fenton Road, Markham, ON L3R 7B3

2.05km

Cafe Hollywood

Hollywood Square, 7240 Kennedy Road, Markham, ON L3R 7P2

2.42km
Oishiii Sweets

3376 Kennedy Road, Toronto, ON M1V 3S8

0.82km

Starbucks

3740 Midland Avenue, Scarborough, ON M1V 4V3

0.99km

Sure Win Cafe

3833 Midland Avenue, Unit 9E, Toronto, ON M1V 5L6

1km
Pharma Plus

4040 Finch Avenue E, Scarborough, ON M1S 4V5

1.22km

Care Plus Drug Mart

2950 Birchmount Road, Scarborough, ON M1W 3G5

1.3km

Finch Midland Pharmacy

4190 Finch Avenue E, Scarborough, ON M1S 4T7

1.55km
Old Iron Hotpot

1883 McNicoll Avenue, Unit 1, Toronto, ON M1V 5M3

0.08km

Wang Ba Shu

1-1883 McNicoll Avenue, Toronto, ON M1V 5M3

0.13km

XIAOFANGYANG BBQ

390 Silver Star Boulevard, Toronto, ON M1V 0E3

0.72km
China City

2150 McNicoll Avenue, Scarborough, ON M1V 0E3

0.69km

Scarborough Village Mall

3280-3300 Midland Avenue, Toronto, ON M1V 4A1

1.29km

Skycity Shopping Centre

3275 Midland Avenue, Toronto, ON M1V 0C4

1.37km
Zain's Grocery

11 Ivy Bush Avenue, Scarborough, ON M1V 2W7

0.7km

Chialee Manufacturing Company

23 Milliken Boulevard, Unit B19, Toronto, ON M1V 5H7

1.01km

Pearl River Food

23 Milliken Boulevard, Scarborough, ON M1V 5H7

1.01km
LCBO

1571 Sandhurst Circle, Toronto, ON M1V 1V2

2.67km

LCBO

2946 Finch Avenue E, Scarborough, ON M1W 2T4

2.82km

LCBO

21 William Kitchen Rd, Scarborough, ON M1P 5B7

4.54km
Shell

3381 Kennedy Road, Scarborough, ON M1V 4Y1

0.79km

Esso

4000 Finch Avenue E, Scarborough, ON M1S 3T6

1.17km

Petro Canada

2800 Kennedy Road, Toronto, ON M1T 3J2

1.25km
Woodside Square Cinemas

1571 Sandhurst Circle, Scarborough, ON M1V 5K2

2.62km

Cineplex Cinemas Markham and VIP

179 Enterprise Boulevard, Suite 169, Markham, ON L6G 0E7

4.53km

Cineplex Cinemas Fairview Mall

1800 Sheppard Avenue E, Unit Y007, North York, ON M2J 5A7

4.84km
Steeles

375 Bamburgh Cir, C107, Toronto, ON M1W 3Y1

1.62km

Toronto Public Library Bridlewood Branch

2900 Warden Ave, Toronto, ON M1W

1.76km

Goldhawk Park Public Library

295 Alton Towers Circle, Toronto, ON M1V 4P1

2.5km
The Scarborough Hospital

3030 Birchmount Road, Scarborough, ON M1W 3W3

1.11km

Canadian Medicalert Foundation

2005 Sheppard Avenue E, North York, ON M2J 5B4

4.96km

North York General Hospital

4001 Leslie Street, North York, ON M2K 1E1

6.72km
Highland Heights Park

30 Glendower Circt, Toronto ON

1.72km

Denison Park

Bridlewood Park

445 Huntingwood Dr (btwn Pharmacy Ave. & Warden Ave.), Toronto ON M1W 1G3

3.11km
RBC Royal Bank

4751 Steeles Ave E (at Silver Star Blvd.), Toronto ON M1V 4S5

1.6km

TD Bank Financial Group

7077 Kennedy Rd (at Steeles Ave. E, outside Pacific Mall), Markham ON L3R 0N8

1.64km

CIBC

3420 Finch Ave E (at Warden Ave.), Toronto ON M1W 2R6

1.81km