Property Management Co: Brookfield Property Management

Main Intersection: Bathurst/Lakeshore

Ownership Type: Condo Apt

Smallest Unit: 600

Largest Unit: 900

Style: Apartment

Stories: 28

Walk Score: 92

Transit Score: 98

Year Built: 2015

Total Units: 412

Amenities: Concierge, Exercise Room, Gym, Party/Meeting Room

Condominium Corporation #: TSCC - 2432

Maintenance Fees Cover: Water

Owner Pays: Hydro, Heat, Air Conditioning
Stats
Building 20 Bruyeres Mews is situated in the neighbourhood of Waterfront Communities C01 and is located in Toronto, M5V 0G8 . Additionally, there are neighbourhoods such Niagara, Trinity Bellwoods, Kensington Chinatown, Palmerston Little Italy, Little Portugal in the immediate vicinity. In the Waterfront Communities C01 neighbourhood, 1960 new homes are available for sale, which represents 10% of Toronto's total 19589 homes currently listed. Waterfront Communities C01 homeowners pay a monthly mortgage of $3,641, based on an average asking price of $1,074,790, 1.4 times less than Toronto's average list price of $1,554,881. The average listed property in Waterfront Communities C01 is 678 sq ft, has 1.3 bedrooms, and 1.4 bathrooms. In the area around 20 Bruyeres Mews, 34.6% of the homes for sale are apartments.
Car-Dependent
Most errands require a car.
Rider's Paradise
Daily errands do not require a car.
Biker's Paradise
Daily errands do not require a car.
| | | | |
| --- | --- | --- | --- |
| Unit: 608 C6198428 | 1 br | 1 bath 1 Parking | 600 sqft | Sold Jun 27, 2023 | $675,000 List: $679,000 |
| Unit: 2509 C6052823 | 1 br | 1 bath 1 Parking | 600 sqft | Sold May 25, 2023 | $705,000 List: $729,000 |
| Unit: 208 C5967173 | 1 br | 1 bath 1 Parking | 600 sqft | Sold Apr 28, 2023 | $672,000 List: $685,000 |
| Unit: 707 C5931083 | 2 br | 2 bath 1 Parking | 800 sqft | Sold Mar 01, 2023 | $865,000 List: $850,000 |
| Unit: 909 C5917651 | 1 br | 1 bath 0 Parking | 0 sqft | Sold Feb 23, 2023 | $518,000 List: $499,999 |
| Unit: 518 C5898229 | 1 br | 1 bath 0 Parking | 600 sqft | Sold Feb 17, 2023 | $660,000 List: $669,900 |
| Unit: 701 C5821042 | 1 br | 1 bath 1 Parking | 600 sqft | Sold Nov 16, 2022 | $645,000 List: $599,000 |
| Unit: 1102 C5747954 | 1 br | 1 bath 0 Parking | 500 sqft | Sold Sep 20, 2022 | $523,000 List: $498,000 |
| Unit: 2011 C5714390 | 1 br | 1 bath 1 Parking | 600 sqft | Sold Aug 22, 2022 | $700,000 List: $699,000 |
| Unit: 1101 C5711705 | 1 br | 1 bath 0 Parking | 0 sqft | Sold Aug 04, 2022 | $598,000 List: $598,000 |
| | | | |
| --- | --- | --- | --- |
| Unit: 310 C7297142 | 2 br | 2 bath 0 Parking | 800 sqft | Leased Nov 28, 2023 | $3,250 List: $3,250 |
| Unit: 812 C7254378 | 1 br | 1 bath 1 Parking | 600 sqft | Leased Nov 17, 2023 | $2,600 List: $2,600 |
| Unit: 305 C7222782 | 1 br | 1 bath 0 Parking | 500 sqft | Leased Oct 26, 2023 | $2,400 List: $2,400 |
| Unit: 1902 C6779732 | 1 br | 1 bath 0 Parking | 500 sqft | Leased Oct 23, 2023 | $2,600 List: $2,600 |
| Unit: 302 C7209630 | 1 br | 1 bath 1 Parking | 600 sqft | Leased Oct 19, 2023 | $2,500 List: $2,500 |
| Unit: 1515 C7056750 | 1 br | 1 bath 0 Parking | 600 sqft | Leased Oct 18, 2023 | $2,700 List: $2,700 |
| Unit: 621 C7019434 | 2 br | 2 bath 1 Parking | 900 sqft | Leased Oct 18, 2023 | $3,400 List: $3,400 |
| Unit: 1806 C7060666 | 1 br | 1 bath 1 Parking | 500 sqft | Leased Oct 11, 2023 | $2,650 List: $2,700 |
| Unit: 327 C7058986 | 1 br | 1 bath 0 Parking | 600 sqft | Leased Oct 10, 2023 | $2,000 List: $2,000 |
| Unit: 1809 C7011056 | 1 br | 1 bath 0 Parking | 600 sqft | Leased Oct 05, 2023 | $2,650 List: $2,650 |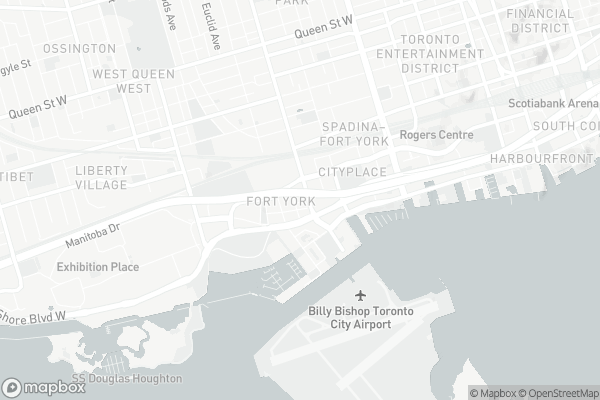 Downtown Vocal Music Academy of Toronto
Elementary: Public
ALPHA Alternative Junior School
Elementary: Public
Niagara Street Junior Public School
Elementary: Public
Ogden Junior Public School
Elementary: Public
The Waterfront School
Elementary: Public
St Mary Catholic School
Elementary: Catholic
Tecumseh Vista Academy- Secondary
Secondary: Public
École secondaire catholique l'Essor
Secondary: Catholic
Essex District High School
Secondary: Public
Belle River District High School
Secondary: Public
St Joseph's
Secondary: Catholic
St Anne Secondary School
Secondary: Catholic
Craziverse

15 Iceboat Terrace, Toronto

0.45km

The Kitchen Table

705 King Street West, Toronto

0.71km

Rabba Fine Foods

361 Front Street West, Toronto

0.99km
LCBO

95 Housey Street Building B, Toronto

0.08km

The Wine Shop

22 Fort York Boulevard, Toronto

0.64km

Marben

488 Wellington Street West, Toronto

0.69km
Six snacks

20 Bruyeres Mews, Toronto

0km

Tim Hortons

2 Bruyeres Mews, Toronto

0.05km

Subway

20 Bathurst Street Unit 13, Toronto

0.06km
Tim Hortons

2 Bruyeres Mews, Toronto

0.05km

Tim Hortons

553 Lakeshore Rd West, Toronto

0.2km

Scooped by Demetres (CityPlace)

113 Fort York Boulevard, Toronto

0.28km
TD Canada Trust Branch and ATM

614 Fleet Street, Toronto

0.17km

BMO Bank of Montreal

28 Bathurst Street, Toronto

0.4km

BMO Bank of Montreal

26 Fort York Boulevard, Toronto

0.58km
Esso

553 Lake Shore Boulevard West, Toronto

0.18km

Circle K

553 Lake Shore Boulevard West, Toronto

0.2km

Shell

38 Spadina Avenue, Toronto

0.89km
Orangetheory Fitness

600 Fleet Street, Toronto

0.1km

Big Hit Kickboxing Studios

165 Fort York Boulevard, Toronto

0.1km

Prisma Club at FWD Condos

70 Queens Wharf Road, Toronto

0.16km
June Callwood Park

35 Bastion Street, Toronto

0.23km

June Callwood Park

636 Fleet Street, Toronto

0.28km

Little Norway Park

659 Queens Quay West, Toronto

0.31km
Toronto Public Library - Fort York Branch

190 Fort York Boulevard, Toronto

0.19km

The Copp Clark Co

Wellington Street West, Toronto

0.61km

NCA Exam Help | NCA Notes and Tutoring

Neo (Concord CityPlace, 4G-1922 Spadina Avenue, Toronto

0.67km
The 6ix Medical Clinics at Front

550 Front Street West Unit 58, Toronto

0.45km

NoNO

479A Wellington Street West, Toronto

0.66km

Medical Hub

77 Peter Street, Toronto

1.23km
Shoppers Drug Mart

15A Bathurst Street Unit 2, Toronto

0.06km

Loblaws

15A Bathurst Street Unit 3, Toronto

0.15km

Bloom Pharmacy
The Village Co

28 Bathurst Street, Toronto

0.4km

Puebco Canada

28 Bathurst Street, Toronto

0.4km

Modular Market

28 Bathurst Street, Toronto

0.4km
CineCycle

129 Spadina Avenue, Toronto

1.19km

Necessary Angel Theatre

401 Richmond Street West #393, Toronto

1.22km

Video Cabaret

408 Queen Street West, Toronto

1.28km
Touti Cafe - The Sweet Spot

550 Queens Quay West, Toronto

0.36km

The Morning After

88 Fort York Boulevard, Toronto

0.42km

Fox and Fiddle Cityplace

Fox & Fiddle, 17 Fort York Boulevard, Toronto

0.61km