Property Management Co: Del Property Management

Main Intersection: Yonge/Eglinton

Ownership Type: Condo Apt

Smallest Unit: 700

Largest Unit: 1000

Style: Apartment

Stories: 21

Walk Score: 96

Transit Score: 91

Year Built: 2008

Total Units: 196

Amenities: Concierge, Exercise Room, Gym, Indoor Pool, Party/Meeting Room, Visitor Parking

Condominium Corporation #: TSCC - 1951

Maintenance Fees Cover: Water

Owner Pays: Hydro, Heat, Air Conditioning
Stats
Building 212 Eglinton Avenue East is situated in the neighbourhood of Mount Pleasant West and is located in Toronto, M4P 1K2 . Additionally, there are neighbourhoods such Yonge Eglinton, Mount Pleasant East, Yonge St Clair, Lawrence Park South, Lawrence Park North in the immediate vicinity. In the Mount Pleasant West neighbourhood, 376 new homes are available for sale, which represents 1.9% of Toronto's total 20071 homes currently listed. Mount Pleasant West homeowners pay a monthly mortgage of $3,171, based on an average asking price of $936,058, 1.7 times less than Toronto's average list price of $1,553,413. The average listed property in Mount Pleasant West is 639 sq ft, has 1.4 bedrooms, and 1.5 bathrooms. In the area around 212 Eglinton Avenue East, 45.5% of the homes for sale are apartments.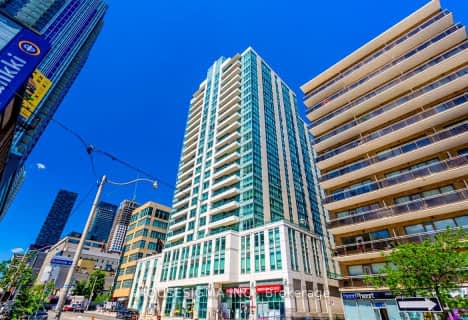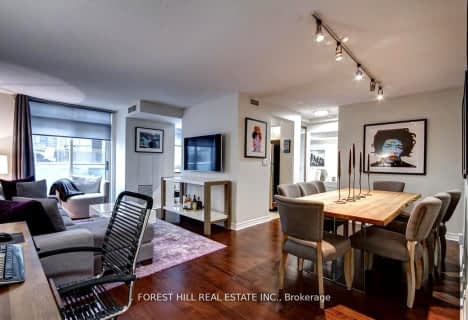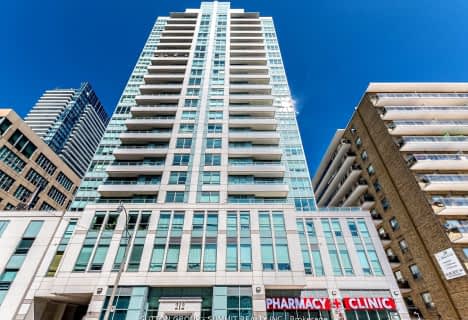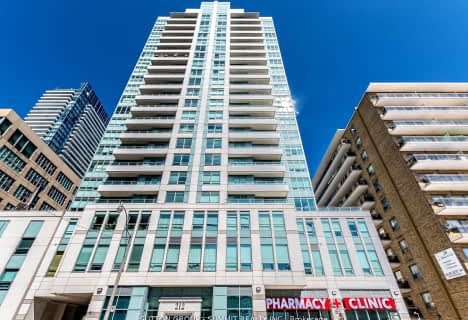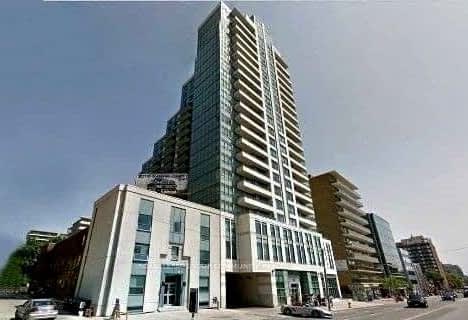 Very Walkable
Most errands can be accomplished on foot.
Excellent Transit
Most errands can be accomplished by public transportation.
Bikeable
Some errands can be accomplished on bike.
| | | | |
| --- | --- | --- | --- |
| Unit: 1606 C6635054 | 2 br | 1 bath 0 Parking | 700 sqft | Sold Jul 12, 2023 | $790,000 List: $799,000 |
| Unit: 1509 C5994955 | 1 br | 1 bath 1 Parking | 700 sqft | Sold Apr 26, 2023 | $650,000 List: $670,000 |
| Unit: 405 C5938497 | 1 br | 1 bath 1 Parking | 600 sqft | Sold Mar 12, 2023 | $629,000 List: $629,000 |
| Unit: 412 C5927221 | 1 br | 1 bath 0 Parking | 600 sqft | Sold Mar 02, 2023 | $630,000 List: $619,000 |
| Unit: 1902 C5846611 | 1 br | 1 bath 1 Parking | 600 sqft | Sold Jan 12, 2023 | $632,000 List: $649,000 |
| Unit: 1706 C5807105 | 1 br | 1 bath 1 Parking | 700 sqft | Sold Nov 10, 2022 | $685,000 List: $699,000 |
| Unit: Ph302 C5782267 | 1 br | 1 bath 1 Parking | 600 sqft | Sold Oct 06, 2022 | $665,000 List: $669,000 |
| Unit: 908 C5756104 | 1 br | 1 bath 1 Parking | 600 sqft | Sold Sep 15, 2022 | $605,000 List: $599,000 |
| Unit: 1002 C5716641 | 1 br | 1 bath 1 Parking | 600 sqft | Sold Aug 27, 2022 | $630,000 List: $599,888 |
| Unit: 313 C5739539 | 1 br | 1 bath 1 Parking | 700 sqft | Sold Aug 26, 2022 | $600,000 List: $609,999 |
| | | | |
| --- | --- | --- | --- |
| Unit: 1011 C7225830 | 1 br | 1 bath 1 Parking | 600 sqft | Leased Oct 21, 2023 | $2,500 List: $2,500 |
| Unit: 603 C6647730 | 2 br | 2 bath 1 Parking | 800 sqft | Leased Aug 04, 2023 | $3,300 List: $3,500 |
| Unit: 710 C6663236 | 1 br | 1 bath 0 Parking | 700 sqft | Leased Jul 27, 2023 | $2,800 List: $2,800 |
| Unit: 1204 C6189164 | 2 br | 2 bath 1 Parking | 1000 sqft | Leased Jul 11, 2023 | $3,800 List: $3,995 |
| Unit: 1906 C6025692 | 1 br | 1 bath 1 Parking | 700 sqft | Leased Jun 14, 2023 | $2,920 List: $2,855 |
| Unit: 907 C5898929 | 2 br | 1 bath 1 Parking | 700 sqft | Leased Mar 27, 2023 | $2,825 List: $2,825 |
| Unit: 1011 C5837676 | 1 br | 1 bath 1 Parking | 600 sqft | Leased Jan 13, 2023 | $2,450 List: $2,450 |
| Unit: 904 C5830941 | 2 br | 2 bath 0 Parking | 1000 sqft | Leased Dec 05, 2022 | $3,350 List: $3,500 |
| Unit: Ph203 C5795199 | 2 br | 2 bath 1 Parking | 800 sqft | Leased Oct 26, 2022 | $3,000 List: $3,000 |
| Unit: 406 C5799868 | 1 br | 1 bath 0 Parking | 600 sqft | Leased Oct 20, 2022 | $2,550 List: $2,550 |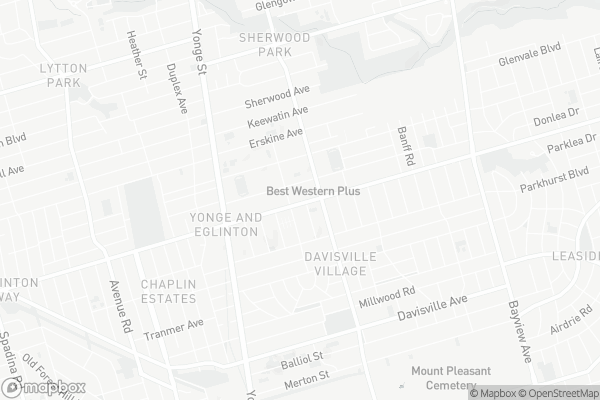 Spectrum Alternative Senior School
Elementary: Public
St Monica Catholic School
Elementary: Catholic
Hodgson Senior Public School
Elementary: Public
John Fisher Junior Public School
Elementary: Public
Davisville Junior Public School
Elementary: Public
Eglinton Junior Public School
Elementary: Public
Msgr Fraser College (Midtown Campus)
Secondary: Catholic
Leaside High School
Secondary: Public
Marshall McLuhan Catholic Secondary School
Secondary: Catholic
North Toronto Collegiate Institute
Secondary: Public
Lawrence Park Collegiate Institute
Secondary: Public
Northern Secondary School
Secondary: Public
Metro

2300 Yonge Street, Toronto

0.62km

Carload on yonge

2503 Yonge Street, Toronto

0.73km

Summerhill Market

1054 Mount Pleasant Road, Toronto

0.81km
LCBO

101 Eglinton Avenue East, Toronto

0.23km

Wine Rack

2447 Yonge Street, Toronto

0.64km

LCBO

2300 Yonge Street, Toronto

0.66km
Panago Pizza

188 Eglinton Avenue East, Toronto

0.04km

Maybes Shawarma

188 Eglinton Avenue East Unit 102, Toronto

0.05km

Popeyes Louisiana Kitchen

181 Eglinton Avenue East, Toronto

0.05km
Sweet Shady Shack

220 Eglinton Avenue East, Toronto

0.03km

Coffee Toffee

Istanbul Café & Espresso Bar

174 Eglinton Avenue East, Toronto

0.09km
Osuuspankki

Brownlow Avenue, Toronto

0.04km

DUCA Financial Services Credit Union Ltd.

245 Eglinton Avenue East, Toronto

0.19km

President's Choice Financial Pavilion and ATM

101 Eglinton Avenue East, Toronto

0.23km
Petro-Canada

536 Mount Pleasant Road, Toronto

0.75km

Circle K

381 Mount Pleasant Road, Toronto

1.14km

Esso

381 Mount Pleasant Road, Toronto

1.17km
Oxygen Yoga and Fitness Yonge and Eglinton

188 Eglinton Avenue East, Toronto

0.05km

Fit Factory Midtown

161 Eglinton Avenue East, Toronto

0.07km

CrossFit Metric

756 Mount Pleasant Road, Toronto

0.17km
Dunfield Park

35 Dunfield Avenue, Toronto

0.38km

Redpath Avenue Parkette

1Y4, 130 Erskine Avenue, Toronto

0.49km

Redpath Avenue Parkette
Toronto Public Library Workers Union

20 Eglinton Avenue East, Toronto

0.47km

Toronto Public Library - Mount Pleasant Branch

599 Mount Pleasant Road, Toronto

0.57km

Toronto Public Library - Northern District Branch

40 Orchard View Boulevard, Toronto

0.62km
RAZI Pharmacy & Clinic

212 Eglinton Avenue East, Toronto

0km

Collaborative Therapy & Assessment Group

500-164 Eglinton Avenue East, Toronto

0.12km

Metro Radiology

150 Eglinton Av E, Toronto

0.17km
RAZI Pharmacy & Clinic

212 Eglinton Avenue East, Toronto

0km

Futurity Medical

745 Mount Pleasant Road, Toronto

0.22km

Mt Pleasant Pharmacy

245 Eglinton Avenue East, Toronto

0.23km
Rio Can

81 Roehampton Avenue, Toronto

0.34km

Atomy Toronto Eglinton Centre

20 Eglinton Avenue East, Toronto

0.47km

Yonge Eglinton Centre

2300 Yonge Street, Toronto

0.61km
Cineplex Cinemas Yonge-Eglinton and VIP

2300 Yonge Street, Toronto

0.55km

Regent Theatre

551 Mount Pleasant Road, Toronto

0.69km

Vennersys Cinema Solutions

1920 Yonge Street #200, Toronto

1.14km
The Harp Tavern - Irish Pub + Restaurant

180 Eglinton Avenue East, Toronto

0.09km

Granite Brewery & Tied House

245 Eglinton Avenue East, Toronto

0.18km

Good Fortune Bar

130 Eglinton Avenue East Lower-Level, Toronto

0.21km