Property Management Co: Brookfield Property Management

Main Intersection: Sheppard/404

Ownership Type: Condo Apt

Smallest Unit: 500-599

Largest Unit: 800-899

Style: Apartment

Stories: 33

Walk Score: 73

Transit Score: 82

Year Built: 2014

Total Units: 402

Amenities: Concierge, Exercise Room, Indoor Pool, Indoor Pool, Party/Meeting Room, Visitor Parking

Condominium Corporation #: TSCC - 2400

Maintenance Fees Cover: None

Owner Pays: Hydro, Heat, Air Conditioning, Water
Building 275 Yorkland Road is situated in the neighbourhood of Henry Farm and is located in Toronto, M2J 0B4 . Additionally, there are neighbourhoods such Don Valley Village, Pleasant View, Parkwoods Donalda, Banbury Don Mills, Hillcrest Village in the immediate vicinity. In the Henry Farm neighbourhood, 230 new homes are available for sale, which represents 1.7% of Toronto's total 13846 homes currently listed. Henry Farm homeowners pay a monthly mortgage of $2,283, based on an average asking price of $674,011, 2.4 times less than Toronto's average list price of $1,596,121. The average listed property in Henry Farm is 647 sq ft, has 1.5 bedrooms, and 1.4 bathrooms. In the area around 275 Yorkland Road, 22.2% of the homes for sale are apartments.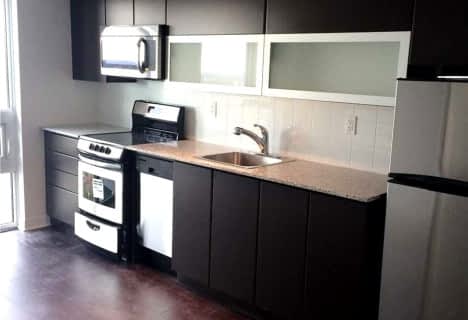 1 bath
1 bed
500-599 sqft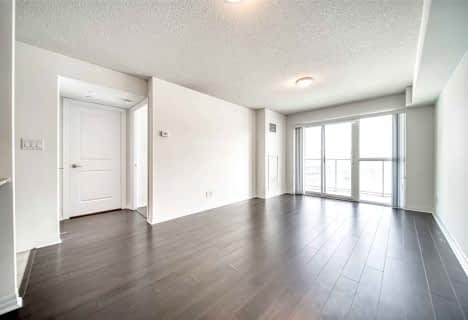 1 bath
1 bed
600-699 sqft
Car-Dependent
Almost all errands require a car.
Excellent Transit
Most errands can be accomplished by public transportation.
Bikeable
Some errands can be accomplished on bike.
| | | | |
| --- | --- | --- | --- |
| Unit: 105 C5833366 | 1 br | 1 bath 0 Parking | 600-699 sqft | Sold Jan 23, 2023 | $600,000 List: $629,000 |
| Unit: 3209 C5846563 | 2 br | 2 bath 1 Parking | 800-899 sqft | Sold Dec 29, 2022 | $760,000 List: $799,900 |
| Unit: #505 C5723017 | 1 br | 1 bath 1 Parking | 600-699 sqft | Sold Oct 06, 2022 | $612,500 List: $668,000 |
| Unit: 1005 C5749703 | 1 br | 1 bath 1 Parking | 600-699 sqft | Sold Sep 15, 2022 | $627,000 List: $658,000 |
| Unit: 2606 C5672942 | 1 br | 1 bath 1 Parking | 600-699 sqft | Sold Jul 03, 2022 | $650,000 List: $599,000 |
| Unit: 2307 C5539976 | 1 br | 1 bath 1 Parking | 500-599 sqft | Sold Mar 24, 2022 | $655,800 List: $599,000 |
| Unit: 1601 C5510451 | 1 br | 1 bath 1 Parking | 500-599 sqft | Sold Mar 01, 2022 | $622,500 List: $518,000 |
| Unit: Ph 05 C5497266 | 1 br | 1 bath 1 Parking | 600-699 sqft | Sold Feb 24, 2022 | $751,777 List: $599,900 |
| Unit: 603 C5491752 | 0 br | 1 bath 0 Parking | 0-499 sqft | Sold Feb 23, 2022 | $428,000 List: $428,000 |
| Unit: 2005 C5507983 | 1 br | 1 bath 1 Parking | 600-699 sqft | Sold Feb 22, 2022 | $724,900 List: $725,900 |
| | | | |
| --- | --- | --- | --- |
| Unit: 3303 C5963425 | 0 br | 1 bath 1 Parking | 0-499 sqft | Leased Mar 20, 2023 | $2,200 List: $2,200 |
| Unit: 2012 C5960527 | 1 br | 1 bath 1 Parking | 500-599 sqft | Leased Mar 17, 2023 | $2,300 List: $2,300 |
| Unit: 507 C5918447 | 1 br | 1 bath 1 Parking | 500-599 sqft | Leased Mar 16, 2023 | $2,350 List: $2,400 |
| Unit: 1606 C5954397 | 1 br | 1 bath 1 Parking | 600-699 sqft | Leased Mar 13, 2023 | $2,475 List: $2,450 |
| Unit: 1908 C5951949 | 1 br | 1 bath 1 Parking | 600-699 sqft | Leased Mar 09, 2023 | $2,500 List: $2,500 |
| Unit: 409 C5865213 | 2 br | 2 bath 1 Parking | 800-899 sqft | Leased Feb 21, 2023 | $2,850 List: $2,850 |
| Unit: 912 C5905829 | 1 br | 1 bath 1 Parking | 500-599 sqft | Leased Feb 18, 2023 | $2,300 List: $2,300 |
| Unit: 1608 C5896075 | 1 br | 1 bath 0 Parking | 700-799 sqft | Leased Feb 08, 2023 | $2,500 List: $2,500 |
| Unit: 1201 C5873460 | 1 br | 1 bath 0 Parking | 500-599 sqft | Leased Jan 30, 2023 | $2,300 List: $2,300 |
| Unit: 1503 C5859537 | 0 br | 1 bath 0 Parking | 0-499 sqft | Leased Jan 08, 2023 | $2,000 List: $2,000 |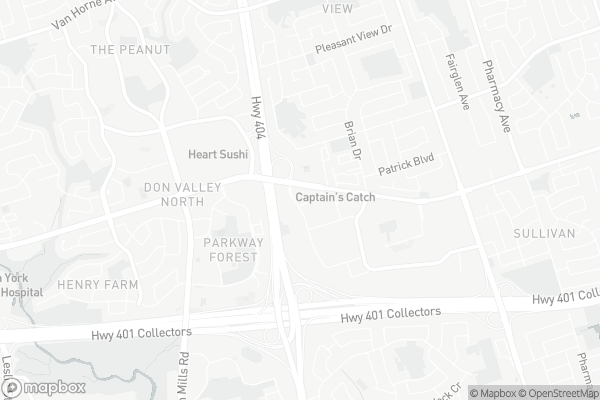 Muirhead Public School
Elementary: Public
St. Kateri Tekakwitha Catholic School
Elementary: Catholic
St Gerald Catholic School
Elementary: Catholic
Donview Middle School
Elementary: Public
Brian Public School
Elementary: Public
Forest Manor Public School
Elementary: Public
Caring and Safe Schools LC2
Secondary: Public
North East Year Round Alternative Centre
Secondary: Public
Pleasant View Junior High School
Secondary: Public
George S Henry Academy
Secondary: Public
Georges Vanier Secondary School
Secondary: Public
Sir John A Macdonald Collegiate Institute
Secondary: Public
Mercator Euro Mini Mart

2046 Sheppard Avenue East, North York

0.53km

Caspian supermarket Inc

2052 Sheppard Avenue East, North York

0.54km

Maeli Market

18 William Sylvester Drive, Toronto

0.64km
LCBO

1800 Sheppard Avenue East, North York

0.77km

The Beer Store

3078 Don Mills Road, North York

1.78km

LCBO

2946 Finch Avenue East, Toronto

2.21km
Cinnamon-Grove

2001 Sheppard Avenue East, North York

0.12km

Tim Hortons

265 Yorkland Boulevard, North York

0.19km

Tim Hortons

2075 Sheppard Avenue East, Toronto

0.21km
Tim Hortons

265 Yorkland Boulevard, North York

0.19km

Tim Hortons

2075 Sheppard Avenue East, Toronto

0.21km

Neighbours Coffee
Scotiabank

2175 Sheppard Avenue East, North York

0.47km

Sheliak Corporation

211 Consumers Road, North York

0.49km

National Bank

2002 Sheppard Avenue East, North York

0.49km
Petro-Canada & Car Wash

2125 Sheppard Avenue East, North York

0.32km

Circle K

2500 Don Mills Road, North York

0.86km

Esso

2500 Don Mills Road, North York

0.89km
F45 Training Consumers Road

155 Consumers Road Suite 103, Toronto

0.39km

MAXIMUS BOXING

50 Ann O'Reilly Road, Toronto

0.57km

Zerona North York

Fairview Mall inside TONYC Salon & Spa, 1800 Sheppard Avenue East, North York

0.7km
Forest Manor Park

Forest Manor Park

Parkway Forest Drive, Toronto

0.31km

Old Sheppard Park
Toronto Public Library - Fairview Branch

35 Fairview Mall Drive, North York

0.92km

Toronto Public Library - Pleasant View Branch

575 Van Horne Avenue, Toronto

1.43km

Toronto Public Library - Brookbanks Branch

210 Brookbanks Drive, North York

1.91km
Parkway Forest Medical Centre

105 Parkway Forest Drive unit 40, North York

0.34km

Medical Clinic

40-105 Parkway Forest Drive, North York

0.35km

Don Valley Endoscopy Centre

308-2175 Sheppard Avenue East, North York

0.48km
Levitra 40 Mg

2027 Sheppard Avenue East, Scarborough

0.07km

I.D.A. - Legacy Pharmacy

5-2035 Sheppard Avenue East, North York

0.08km

Health Drug Mart

105 Parkway Forest Drive #8, North York

0.35km
The Shops of Brian Village

Sheppard Avenue East, Toronto

0.53km

Zeel International Store

2222 Sheppard Avenue East, Toronto, Fairview Mall Drive, Toronto

0.65km

CF Fairview Mall

1800 Sheppard Avenue East, Toronto

0.68km
Cineplex Cinemas Fairview Mall

1800 Sheppard Avenue East Unit Y007, North York

0.71km
Willie Stouts Pub and Grill

2175 Sheppard Avenue East, North York

0.48km

Gyu-Kaku Japanese BBQ

153 Yorkland Boulevard, North York

0.59km

Moxies Fairview Mall Restaurant

1800 Sheppard Avenue East, North York

0.62km