Property Management Co: Summerhill Property Management

Main Intersection: Kipling/Steeles

Ownership Type: Condo Apt

Smallest Unit: 800

Largest Unit: 1000

Style: Apartment

Stories: 16

Walk Score: 54

Transit Score: 67

Year Built: 1989

Total Units: 150

Amenities: Exercise Room, Outdoor Pool, Party/Meeting Room, Sauna

Condominium Corporation #: MTCC - 856

Maintenance Fees Cover: None

Owner Pays: Hydro, Heat, Air Conditioning, Water
Stats
Building 2901 Kipling Avenue is situated in the neighbourhood of Mount Olive-Silverstone-Jamestown and is located in Toronto, M9V 5E5 . Additionally, there are neighbourhoods such Thistletown Beaumonde Heights, Humber Summit, Rexdale Kipling, West Humber Clairville, Elms Old Rexdale in the immediate vicinity. In the Mount Olive-Silverstone-Jamestown neighbourhood, 33 new homes are available for sale, which represents 0.2% of Toronto's total 19510 homes currently listed. Mount Olive-Silverstone-Jamestown homeowners pay a monthly mortgage of $4,346, based on an average asking price of $1,282,781, 1.2 times less than Toronto's average list price of $1,557,248. The average listed property in Mount Olive-Silverstone-Jamestown is 800 sq ft, has 1.9 bedrooms, and 1.7 bathrooms. In the area around 2901 Kipling Avenue, 48.5% of the homes for sale are apartments.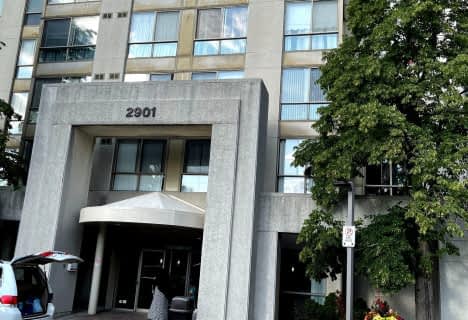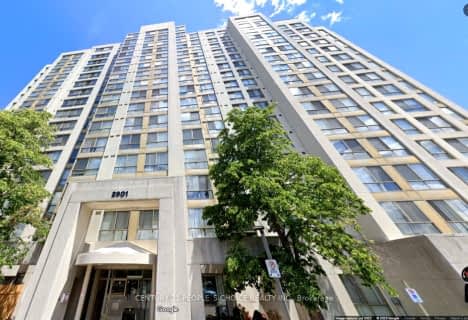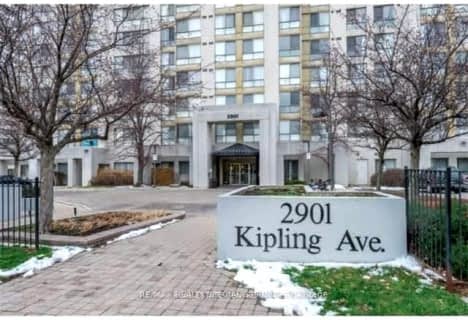 Car-Dependent
Almost all errands require a car.
Good Transit
Some errands can be accomplished by public transportation.
Somewhat Bikeable
Most errands require a car.
| | | | |
| --- | --- | --- | --- |
| Unit: 910 W6034535 | 2 br | 2 bath 1 Parking | 800 sqft | Sold May 15, 2023 | $575,000 List: $579,900 |
| Unit: 1604 W5932017 | 2 br | 2 bath 1 Parking | 1000 sqft | Sold Apr 13, 2023 | $560,000 List: $559,000 |
| Unit: 806 W5843125 | 2 br | 2 bath 0 Parking | 1000 sqft | Sold Mar 30, 2023 | $550,000 List: $575,000 |
| Unit: #1508 W5984223 | 2 br | 2 bath 2 Parking | 1000 sqft | Sold Mar 30, 2023 | $520,000 List: $509,000 |
| Unit: 1607 W5819224 | 2 br | 2 bath 1 Parking | 800 sqft | Sold Jan 12, 2023 | $498,500 List: $509,999 |
| Unit: Ph170 W5840612 | 2 br | 2 bath 0 Parking | 900 sqft | Sold Dec 22, 2022 | $500,000 List: $549,900 |
| Unit: 1001 W5838145 | 1 br | 1 bath 1 Parking | 600 sqft | Sold Dec 13, 2022 | $493,000 List: $499,900 |
| Unit: 606 W5787881 | 2 br | 2 bath 0 Parking | 1000 sqft | Sold Oct 25, 2022 | $520,000 List: $499,000 |
| Unit: 1101 W5735132 | 1 br | 1 bath 1 Parking | 600 sqft | Sold Aug 29, 2022 | $495,000 List: $519,000 |
| Unit: #1608 W5533490 | 2 br | 2 bath 1 Parking | 1000 sqft | Sold Mar 22, 2022 | $691,000 List: $649,900 |
| | | | |
| --- | --- | --- | --- |
| Unit: 610 W6761280 | 2 br | 2 bath 0 Parking | 800 sqft | Leased Sep 07, 2023 | $2,850 List: $2,850 |
| Unit: 1605 W5378990 | 2 br | 2 bath 1 Parking | 900 sqft | Leased Oct 03, 2021 | $2,100 List: $2,100 |
| Unit: 1409 W4640848 | 2 br | 2 bath 1 Parking | 1200 sqft | Leased Nov 27, 2019 | $2,300 List: $2,300 |
| Unit: 1403 W4570817 | 2 br | 2 bath 1 Parking | 1000 sqft | Leased Sep 13, 2019 | $2,200 List: $2,200 |
| Unit: 808 W4418282 | 2 br | 2 bath 2 Parking | 1200 sqft | Leased Apr 26, 2019 | $2,000 List: $2,200 |
| Unit: 1403 W4385809 | 2 br | 2 bath 1 Parking | 1000 sqft | Leased Mar 22, 2019 | $2,150 List: $2,150 |
| Unit: 1403 W3956004 | 2 br | 2 bath 1 Parking | 1000 sqft | Leased Oct 16, 2017 | $1,850 List: $1,850 |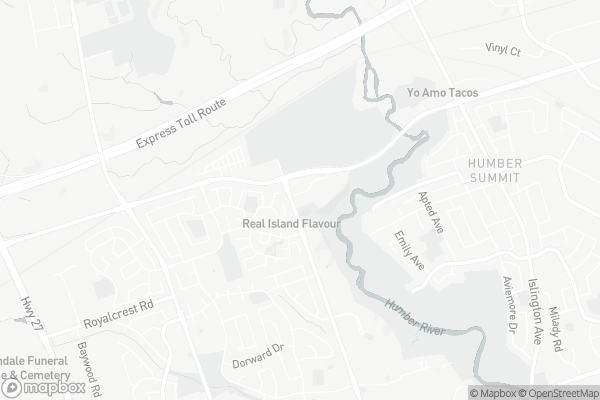 Venerable John Merlini Catholic School
Elementary: Catholic
St Angela Catholic School
Elementary: Catholic
John D Parker Junior School
Elementary: Public
Smithfield Middle School
Elementary: Public
Highfield Junior School
Elementary: Public
North Kipling Junior Middle School
Elementary: Public
Thistletown Collegiate Institute
Secondary: Public
Woodbridge College
Secondary: Public
Holy Cross Catholic Academy High School
Secondary: Catholic
Father Henry Carr Catholic Secondary School
Secondary: Catholic
North Albion Collegiate Institute
Secondary: Public
West Humber Collegiate Institute
Secondary: Public
Sharks Club & Grill

7007 Islington Ave, Unit 7, Woodbridge, ON L4L 4T5

1.35km

Alberto's Sports Bar and Grill

2560 Finch Avenue W, Toronto, ON M9M 2G3

2.44km

Caribbean Sun Bar & Grill

2 Steinway Boulevard, Unit 13, 14 and 15, Toronto, ON M9W 6J8

2.59km
Tim Hortons

7018 Islington Avenue, Vaughan, ON L4L 1V8

1.24km

Tim Hortons

6220 Finch Avenue W, Toronto, ON M9V 0A1

1.81km

Tim Hortons

1751 Albion Road, Etobicoke, ON M9V 1C3

2.17km
Shih Pharmacy

2700 Kipling Avenue, Etobicoke, ON M9V 4P2

0.19km

Shoppers Drug Mart

1530 Albion Road, Etobicoke, ON M9V 1B4

1.87km

Shoppers Drug Mart

5694 Highway 7, Unit 1, Vaughan, ON L4L 1T8

2.69km
Bbq City Rotisserie Chicken

2700 Kipling Avenue, Etobicoke, ON M9V 4P2

0.19km

Nantha Caters

5010 Steeles Avenue W, Toronto, ON M9V 5C6

0.39km

Mehfill Indian Cuisine

2687 Kipling Avenue, Toronto, ON M9V 5G6

0.9km
Shoppers World Albion Information

1530 Albion Road, Etobicoke, ON M9V 1B4

1.99km

The Albion Centre

1530 Albion Road, Etobicoke, ON M9V 1B4

1.99km

Market Lane Shopping Centre

140 Woodbridge Avenue, Woodbridge, ON L4L 4K9

2.98km
Uthayas Supermarket

5010 Steeles Avenue W, Etobicoke, ON M9V 5C6

0.39km

Sunny Foodmart

1620 Albion Road, Toronto, ON M9V 4B4

1.78km

Jason's Nofrills

1530 Albion Road, Toronto, ON M9V 1B4

1.82km
The Beer Store

1530 Albion Road, Etobicoke, ON M9V 1B4

1.73km

LCBO

Albion Mall, 1530 Albion Rd, Etobicoke, ON M9V 1B4

1.99km

LCBO

7850 Weston Road, Building C5, Woodbridge, ON L4L 9N8

4.84km
Albion Jug City

1620 Albion Road, Etobicoke, ON M9V 4B4

1.82km

Rim And Tire Pro

211 Milvan Drive, North York, ON M9L 1Y3

1.88km

Petro-Canada

1741 Albion Road, Etobicoke, ON M9V 1C3

2.11km
Albion Cinema I & II

1530 Albion Road, Etobicoke, ON M9V 1B4

1.99km

Imagine Cinemas

500 Rexdale Boulevard, Toronto, ON M9W 6K5

4.3km

Cineplex Cinemas Vaughan

3555 Highway 7, Vaughan, ON L4L 9H4

4.98km
Humber Summit Library

2990 Islington Avenue, Toronto, ON M9L

1.36km

Albion Library

1515 Albion Road, Toronto, ON M9V 1B2

2.07km

Woodbridge Library

150 Woodbridge Avenue, Woodbridge, ON L4L 2S7

3km
William Osler Health Centre

Etobicoke General Hospital, 101 Humber College Boulevard, Toronto, ON M9V 1R8

3.29km

Humber River Regional Hospital

2111 Finch Avenue W, North York, ON M3N 1N1

4.99km

Humber River Hospital

1235 Wilson Avenue, Toronto, ON M3M 0B2

8.84km
Downsview Dells Park

1651 Sheppard Ave W, Toronto ON M3M 2X4

7.42km

Downsview Memorial Parkette

Keele St. and Wilson Ave., Toronto ON

9.3km

Dunblaine Park

Brampton ON L6T 3H2

9.93km
Banque Nationale du Canada

2200 Martin Grove Rd, Toronto ON M9V 5H9

1.18km

Scotiabank

2 Toryork Dr, Toronto ON M9L 1X6

3.66km

CIBC

7850 Weston Rd (at Highway 7), Woodbridge ON L4L 9N8

4.79km