Property Management Co: Taylor Property Management

Main Intersection: Bay & Davenport

Ownership Type: Condo Apt

Smallest Unit: 1000

Largest Unit: 2000

Style: Apartment

Amenities: Concierge, Exercise Room, Guest Suites, Party/Meeting Room, Visitor Parking

Condominium Corporation #: TSCC - 1474
Stats
This building can be found at 3 McAlpine Street, in the neighbourhood of Annex, in Toronto, Ontario. Among the nearby neighbourhoods are Casa Loma, Palmerston Little Italy, Kensington Chinatown, Church Yonge Corridor, Trinity Bellwoods. 518 new homes are available for sale in Toronto's Annex neighbourhood, representing 2.6% of all current listings in the city. In Toronto, the average price for a home in Annex is $2,638,706. Annex homeowners pay a monthly mortgage of $8,939, 1.7 times than Toronto's average price for a home. According to the MLS, the average listed property in Annex has 1085 sq ft, 1.9 bedrooms, and 2.4 bathrooms. Among the residential properties for sale in the area surrounding 3 McAlpine Street, 32% are apartments.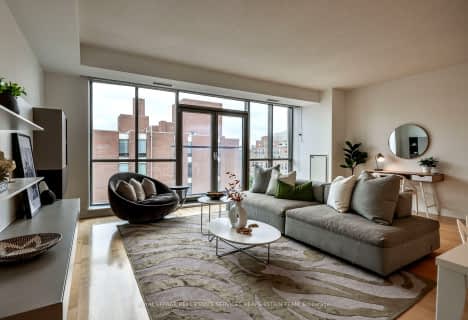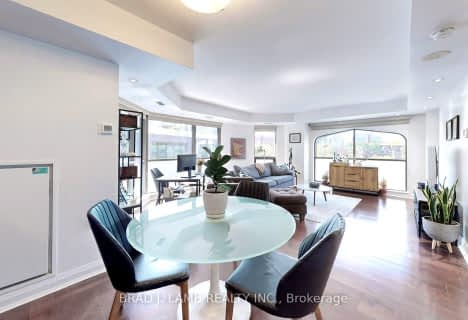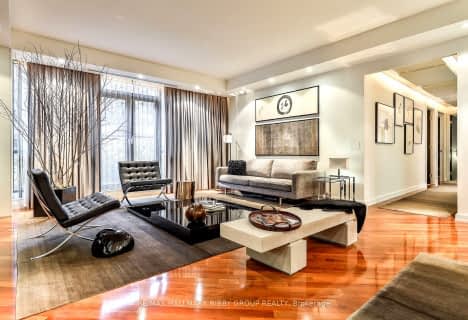 Currently there are no apartments for rent at 3 McAlpine Street. Contact us for this details regarding this building's price history or to see units in nearby buildings.
Walker's Paradise
Daily errands do not require a car.
Excellent Transit
Most errands can be accomplished by public transportation.
Very Bikeable
Most errands can be accomplished on bike.
| | | | |
| --- | --- | --- | --- |
| Unit: 407 C5992389 | 1 br | 2 bath 1 Parking | 800 sqft | Sold Apr 15, 2023 | $770,000 List: $819,999 |
| Unit: 307 C5602438 | 1 br | 2 bath 1 Parking | 800 sqft | Sold May 12, 2022 | $880,000 List: $898,888 |
| Unit: 205 C5535446 | 1 br | 1 bath 0 Parking | 700 sqft | Sold Apr 01, 2022 | $635,000 List: $599,900 |
| Unit: 903 C5347580 | 2 br | 3 bath 0 Parking | 2000 sqft | Sold Oct 07, 2021 | $1,400,000 List: $1,599,900 |
| Unit: 502 C5336252 | 2 br | 3 bath 1 Parking | 1200 sqft | Sold Aug 20, 2021 | $1,200,000 List: $999,900 |
| Unit: 502 C5336252 | 2 br | 3 bath 1 Parking | 1200 sqft | Sold Aug 20, 2021 | $1,200,000 List: $999,900 |
| Unit: 302 C5128358 | 1 br | 1 bath 1 Parking | 700 sqft | Sold Mar 08, 2021 | $700,000 List: $717,000 |
| Unit: 409 C5094860 | 2 br | 2 bath 1 Parking | 1000 sqft | Sold Feb 08, 2021 | $887,000 List: $895,000 |
| Unit: 209 C5059231 | 2 br | 2 bath 1 Parking | 1000 sqft | Sold Dec 15, 2020 | $805,000 List: $849,900 |
| Unit: 405 C4886109 | 1 br | 1 bath 1 Parking | 700 sqft | Sold Oct 02, 2020 | $740,000 List: $749,000 |
| | | | |
| --- | --- | --- | --- |
| Unit: 209 C6797530 | 2 br | 2 bath 1 Parking | 1000 sqft | Leased Oct 16, 2023 | $4,995 List: $4,995 |
| Unit: 501 C6639432 | 2 br | 3 bath 1 Parking | 2000 sqft | Leased Sep 01, 2023 | $6,250 List: $6,500 |
| Unit: 410 C6660058 | 2 br | 2 bath 0 Parking | 1000 sqft | Leased Jul 18, 2023 | $4,500 List: $4,500 |
| Unit: 409 C6125436 | 2 br | 2 bath 0 Parking | 1000 sqft | Leased Jun 29, 2023 | $4,500 List: $4,500 |
| Unit: 701 C5994849 | 3 br | 3 bath 2 Parking | 3250 sqft | Leased Apr 11, 2023 | $11,950 List: $11,500 |
| Unit: 901 C5961803 | 2 br | 3 bath 2 Parking | 2000 sqft | Leased Mar 28, 2023 | $8,800 List: $9,000 |
| Unit: 801 C5920381 | 2 br | 2 bath 0 Parking | 1200 sqft | Leased Mar 16, 2023 | $4,750 List: $4,750 |
| Unit: 303 C5838464 | 1 br | 1 bath 1 Parking | 700 sqft | Leased Jan 15, 2023 | $2,625 List: $2,750 |
| Unit: 410 C5537272 | 2 br | 2 bath 1 Parking | 1000 sqft | Leased Apr 22, 2022 | $3,900 List: $4,000 |
| Unit: 308 C5460547 | 2 br | 2 bath 1 Parking | 900 sqft | Leased Jan 02, 2022 | $2,800 List: $2,800 |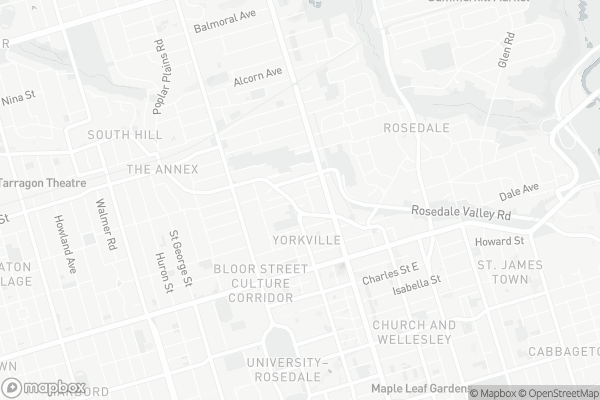 Cottingham Junior Public School
Elementary: Public
Rosedale Junior Public School
Elementary: Public
Our Lady of Perpetual Help Catholic School
Elementary: Catholic
Huron Street Junior Public School
Elementary: Public
Jesse Ketchum Junior and Senior Public School
Elementary: Public
Brown Junior Public School
Elementary: Public
Native Learning Centre
Secondary: Public
Subway Academy II
Secondary: Public
Collège français secondaire
Secondary: Public
Msgr Fraser-Isabella
Secondary: Catholic
Jarvis Collegiate Institute
Secondary: Public
St Joseph's College School
Secondary: Catholic
Whole Foods Market

87 Avenue Road, Toronto

0.4km

Rabba Fine Foods

40 Asquith Avenue, Toronto

0.51km

The Market by Longo's

100 Bloor Street East, Toronto

0.6km
Wine Wire

920 Yonge Street, Toronto

0.18km

Wine Rack

1235 Bay Street, Toronto

0.36km

The Wine Shop

55 Avenue Road, Toronto

0.43km
Bless Health Bar

Inside The Rosedale Club, 920 Yonge Street #1, Toronto

0.14km

Subway

932 Yonge Street, Toronto

0.17km

Rollstar Sushi

946 Yonge Street, Toronto

0.18km
Coffee Lunar

6-920 Yonge Street, Toronto

0.14km

Portici

6 Scollard Street, Toronto

0.23km

Spring Cafe Bistro

931 Yonge Street, Toronto

0.23km
Evig Holding Co

1235 Bay Street, Toronto

0.34km

TD Canada Trust Branch and ATM

165 Avenue Road, Toronto

0.44km

CIBC Branch with ATM

2 Bloor Street West, Toronto

0.47km
Canadian Tire Gas+

835 Yonge Street, Toronto

0.27km

Shell

1077 Yonge Street, Toronto

0.61km

Esso

150 Dupont Street, Toronto

1.03km
Live Play Work Consulting & Design

32 Davenport Road, Toronto

0.1km

the momentum active company Ltd

77 McMurrich Street, Toronto

0.13km

Rosedale Club

920 Yonge Street #1, Toronto

0.14km
Jesse Ketchum Park

1310 Bay Street, Toronto

0.14km

Belmont Parkette

Belmont Parkette

Belmont Parkette, 105 Belmont Street, Toronto

0.18km
Christian Science Reading Room

927 Yonge Street, Toronto

0.23km

Toronto Public Library - Yorkville Branch

22 Yorkville Avenue, Toronto

0.28km

Toronto Public Library - Toronto Reference Library

789 Yonge Street, Toronto

0.39km
Toronto Medical Cannabis Prescriptions

890 A Yonge Street, Toronto

0.2km

ONE80 Health

35 A Hazelton Avenue, Toronto

0.28km

Apollo Cannabis Clinic (Online & Phone Appointments Only)

1255 Bay Street Unit 702, Toronto

0.3km
Medisystem Pharmacy Inc

55 Belmont Street, Toronto

0.08km

GMT Pharma Inc

871 Yonge Street, Toronto

0.23km

Markie Pharmacy

1240 Bay Street, Toronto

0.39km
Bay St Shopping Mall

93 Cumberland Street, Toronto

0.39km

DECIEM The Abnormal Beauty Company

1240 Bay Street #113, Toronto

0.41km

Yorkville Village

55 Avenue Road Suite 2250, Toronto

0.41km
Cineplex Cinemas Varsity and VIP

55 Bloor Street West, Toronto

0.61km

Lewis Kay Casting

10 Saint Mary Street, Toronto

0.74km

Innis Town Hall Theatre

Innis College, 2 Sussex Avenue, Toronto

1.14km
Crown & Dragon

890 Yonge Street, Toronto

0.2km

El Tenedor Restaurant

909 Yonge Street, Toronto

0.22km

Portici

6 Scollard Street, Toronto

0.23km