Property Management Co: Del Property Management

Main Intersection: Don Mills/Finch

Ownership Type: Condo Apt

Smallest Unit: 1400

Largest Unit: 1600

Style: Apartment

Stories: 35

Walk Score: 77

Transit Score: 76

Year Built: 1977

Total Units: 274

Amenities: Exercise Room, Indoor Pool, Outdoor Pool, Security Guard, Tennis Court, Visitor Parking

Condominium Corporation #: YCC - 362

Maintenance Fees Cover: Hydro, Heat, Air Conditioning, Water

Owner Pays: None
Stats
This building can be found at 3303 Don Mills Road, in the neighbourhood of Don Valley Village, in Toronto, Ontario. Among the nearby neighbourhoods are Hillcrest Village, Henry Farm, Pleasant View, Bayview Woods Steeles, Bayview Village. 80 new homes are available for sale in Toronto's Don Valley Village neighbourhood, representing 0.5% of all current listings in the city. In Toronto, the average price for a home in Don Valley Village is $1,045,188. Don Valley Village homeowners pay a monthly mortgage of $3,541, 1.4 times less than Toronto's average price for a home. According to the MLS, the average listed property in Don Valley Village has 855 sq ft, 2.3 bedrooms, and 1.9 bathrooms. Among the residential properties for sale in the area surrounding 3303 Don Mills Road, 31.3% are apartments.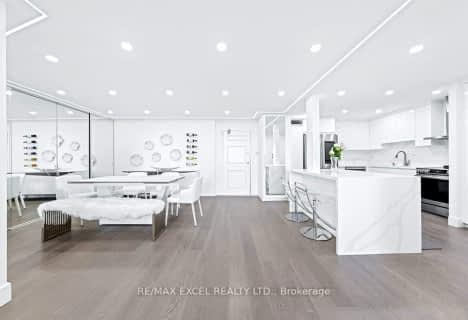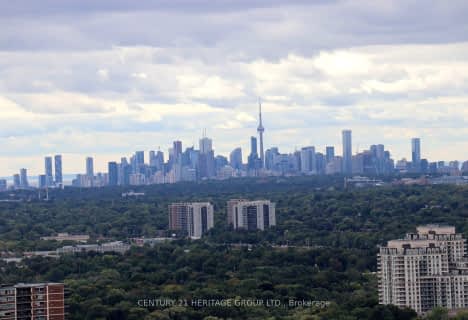 Currently there are no apartments for rent at 3303 Don Mills Road. Contact us for this details regarding this building's price history or to see units in nearby buildings.
Car-Dependent
Almost all errands require a car.
Good Transit
Some errands can be accomplished by public transportation.
Very Bikeable
Most errands can be accomplished on bike.
| | | | |
| --- | --- | --- | --- |
| Unit: 2502 C6757354 | 2 br | 2 bath 2 Parking | 1400 sqft | Sold Aug 30, 2023 | $705,000 List: $729,000 |
| Unit: 1203 C6012340 | 1 br | 2 bath 1 Parking | 1600 sqft | Sold May 23, 2023 | $750,000 List: $698,500 |
| Unit: 3507 C6044439 | 2 br | 2 bath 1 Parking | 1400 sqft | Sold May 16, 2023 | $705,000 List: $698,000 |
| Unit: 3007 C5883304 | 1 br | 2 bath 0 Parking | 1600 sqft | Sold Feb 02, 2023 | $644,000 List: $659,000 |
| Unit: 107 C5877320 | 2 br | 2 bath 0 Parking | 1400 sqft | Sold Jan 26, 2023 | $660,000 List: $679,000 |
| Unit: 1508 C5859064 | 2 br | 2 bath 1 Parking | 1400 sqft | Sold Jan 19, 2023 | $860,000 List: $898,000 |
| Unit: #407 C5787386 | 2 br | 2 bath 1 Parking | 1400 sqft | Sold Nov 16, 2022 | $650,000 List: $685,800 |
| Unit: 1502 C5787145 | 2 br | 2 bath 0 Parking | 1600 sqft | Sold Oct 13, 2022 | $650,000 List: $685,000 |
| Unit: 601 C5771112 | 2 br | 2 bath 1 Parking | 1600 sqft | Sold Sep 30, 2022 | $630,000 List: $624,800 |
| Unit: 1707 C5728919 | 2 br | 2 bath 2 Parking | 1400 sqft | Sold Sep 27, 2022 | $700,000 List: $729,000 |
| | | | |
| --- | --- | --- | --- |
| Unit: 805 C6667304 | 2 br | 2 bath 0 Parking | 1200 sqft | Leased Jul 19, 2023 | $3,707 List: $3,500 |
| Unit: 2804 C5902004 | 2 br | 2 bath 2 Parking | 1400 sqft | Leased May 26, 2023 | $3,300 List: $3,350 |
| Unit: 504 C6056291 | 2 br | 2 bath 0 Parking | 1600 sqft | Leased May 18, 2023 | $3,100 List: $3,100 |
| Unit: 1205 C5918051 | 2 br | 2 bath 1 Parking | 1200 sqft | Leased Mar 27, 2023 | $3,300 List: $3,250 |
| Unit: 1502 C5856586 | 3 br | 2 bath 0 Parking | 1600 sqft | Leased Dec 31, 2022 | $3,500 List: $3,500 |
| Unit: 1108 C5718996 | 2 br | 2 bath 0 Parking | 1200 sqft | Leased Aug 08, 2022 | $3,200 List: $3,200 |
| Unit: 1808 C5712279 | 2 br | 2 bath 1 Parking | 1400 sqft | Leased Aug 05, 2022 | $3,400 List: $3,400 |
| Unit: 3507 C5697136 | 1 br | 2 bath 0 Parking | 1400 sqft | Leased Jul 30, 2022 | $2,550 List: $2,550 |
| Unit: 307 C5597521 | 2 br | 2 bath 2 Parking | 1400 sqft | Leased May 31, 2022 | $3,500 List: $3,600 |
| Unit: 3104 C5617771 | 2 br | 2 bath 1 Parking | 1400 sqft | Leased May 16, 2022 | $3,300 List: $3,300 |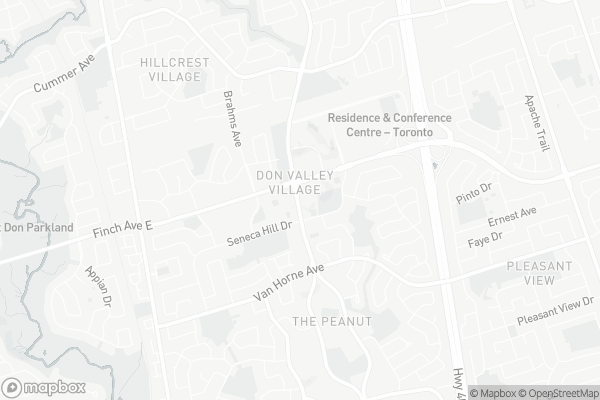 Don Valley Middle School
Elementary: Public
Our Lady of Guadalupe Catholic School
Elementary: Catholic
St Matthias Catholic School
Elementary: Catholic
Seneca Hill Public School
Elementary: Public
Hillmount Public School
Elementary: Public
Crestview Public School
Elementary: Public
North East Year Round Alternative Centre
Secondary: Public
Msgr Fraser College (Northeast)
Secondary: Catholic
Pleasant View Junior High School
Secondary: Public
George S Henry Academy
Secondary: Public
Georges Vanier Secondary School
Secondary: Public
A Y Jackson Secondary School
Secondary: Public
St Louis

1800 Sheppard Avenue E, Unit 2016, North York, ON M2J 5A7

1.68km

Moxies

1800 Sheppard Ave E, 2044, North York, ON M2J 5A7

1.92km

The County General

3550 Victoria Park Avenue, Unit 100, North York, ON M2H 2N5

2.09km
Tim Hortons

1500 Finch Avenue E, North York, ON M2J 4Y6

0.19km

Tim Hortons

1750 Finch Avenue E, Seneca College, Toronto, ON M2J 5G3

0.61km

Daily Fresh Grill & Cafe

3295 14th Avenue, Markham, ON M2H 3R2

1.41km
FitStudios

217 Idema Road, Markham, ON L3R 1B1

2.72km

Go Girl Body Transformation

39 Riviera Drive, Unit 1, Markham, ON L3R 8N4

4.41km

GoGo Muscle Training

8220 Bayview Avenue, Unit 200, Markham, ON L3T 2S2

6.1km
Rainbow Drugs

3018 Don Mills Road, Toronto, ON M2J 4T6

0.07km

Rainbow Drugmart

3018 Don Mills Road, North York, ON M2J 3C1

0.47km

Shoppers Drug Mart

4865 Leslie Street, Toronto, ON M2J 2K8

1.61km
KFC

3555 Don Mills Road, Toronto, ON M2H 3N3

0.19km

Pho Vietnamese Delight

3555 Don Mills Rd, North York, ON M2H 3N3

0.19km

Pizza Hut

3555 Don Mills Road, North York, ON M2H 3N3

0.19km
Skymark Place Shopping Centre

3555 Don Mills Road, Toronto, ON M2H 3N3

0.31km

Peanut Plaza

3B6 - 3000 Don Mills Road E, North York, ON M2J 3B6

0.7km

Finch & Leslie Square

101-191 Ravel Road, Toronto, ON M2H 1T1

1km
Rexall

3555 Don Mills Road, Toronto, ON M2H 3N3

0.29km

Listro's No Frills

3555 Don Mills Road, Toronto, ON M2H 3N3

0.31km

Tone Tai Supermarket

3030 Don Mills Road E, North York, ON M2J 3C1

0.7km
LCBO

2946 Finch Avenue E, Scarborough, ON M1W 2T4

2.01km

LCBO

1565 Steeles Ave E, North York, ON M2M 2Z1

2.85km

LCBO

2901 Bayview Avenue, North York, ON M2K 1E6

3.48km
Esso

1500 Finch Avenue E, North York, ON M2J 4Y6

0.19km

Esso (Imperial Oil)

6015 Leslie Street, North York, ON M2H 1J8

1.51km

Petro-Canada

2900 Finch Avenue E, Toronto, ON M1W 2R8

1.88km
Cineplex Cinemas Fairview Mall

1800 Sheppard Avenue E, Unit Y007, North York, ON M2J 5A7

1.66km

Cineplex Cinemas Empress Walk

5095 Yonge Street, 3rd Floor, Toronto, ON M2N 6Z4

5.32km

Cineplex VIP Cinemas

12 Marie Labatte Road, unit B7, Toronto, ON M3C 0H9

6.42km
Hillcrest Library

5801 Leslie Street, Toronto, ON M2H 1J8

1.33km

Toronto Public Library

35 Fairview Mall Drive, Toronto, ON M2J 4S4

1.51km

North York Public Library

575 Van Horne Avenue, North York, ON M2J 4S8

1.58km
Canadian Medicalert Foundation

2005 Sheppard Avenue E, North York, ON M2J 5B4

2.3km

North York General Hospital

4001 Leslie Street, North York, ON M2K 1E1

2.59km

The Scarborough Hospital

3030 Birchmount Road, Scarborough, ON M1W 3W3

3.81km
McNicoll Avenue Child Care Program

McNicoll Ave & Don Mills Rd, Toronto ON

0.82km

Cummer Park

6000 Leslie St (Cummer Ave), Toronto ON M2H 1J9

1.62km

North Bridlewood Park

11 Adencliff Rd (btwn. Collingsbrook Blvd. & Pinemeadow Blvd.), Toronto ON M1W 1M8

2.61km
Tangerine

3389 Steeles Ave E (Victoria Park Ave.), Toronto ON M2H 3S8

2.58km

TD Bank Financial Group

7085 Woodbine Ave (at Steeles Ave. E), Markham ON L3R 1A3

2.78km

CIBC

7125 Woodbine Ave (at Steeles Ave. E), Markham ON L3R 1A3

2.88km