Property Management Co: Meritus Group Management

Main Intersection: Islington/Lakeshore

Ownership Type: Condo Apt

Smallest Unit: 500

Largest Unit: 700

Style: Apartment

Stories: 13

Walk Score: 82

Transit Score: 79

Year Built: 2007

Total Units: 185

Amenities: Bike Storage, Party/Meeting Room

Condominium Corporation #: TSCC - 1854

Maintenance Fees Cover: None

Owner Pays: Hydro, Heat, Air Conditioning, Water
Stats
This building can be found at 4 Elsinore Path, in the neighbourhood of New Toronto, in Toronto, Ontario. Among the nearby neighbourhoods are Mimico, Long Branch, Stonegate Queensway, Alderwood, Islington City Centre West. 91 new homes are available for sale in Toronto's New Toronto neighbourhood, representing 0.5% of all current listings in the city. In Toronto, the average price for a home in New Toronto is $1,791,793. New Toronto homeowners pay a monthly mortgage of $6,070, 1.2 times than Toronto's average price for a home. According to the MLS, the average listed property in New Toronto has 625 sq ft, 1.5 bedrooms, and 1.7 bathrooms. Among the residential properties for sale in the area surrounding 4 Elsinore Path, 3.3% are apartments.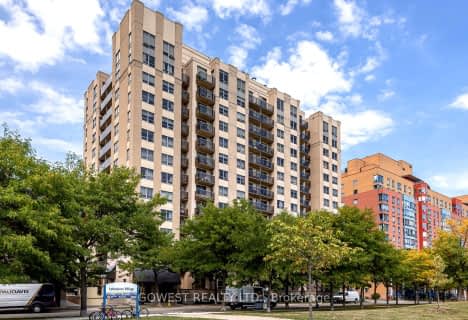 Car-Dependent
Almost all errands require a car.
Good Transit
Some errands can be accomplished by public transportation.
Very Bikeable
Most errands can be accomplished on bike.
| | | | |
| --- | --- | --- | --- |
| Unit: 601 W6643326 | 1 br | 1 bath 1 Parking | 500 sqft | Sold Jul 27, 2023 | $485,000 List: $499,000 |
| Unit: 406 W5742642 | 1 br | 1 bath 0 Parking | 500 sqft | Sold Sep 07, 2022 | $482,000 List: $499,999 |
| Unit: 703 W5713061 | 2 br | 1 bath 1 Parking | 700 sqft | Sold Aug 04, 2022 | $520,000 List: $450,000 |
| Unit: #109 W5660515 | 1 br | 1 bath 0 Parking | 500 sqft | Sold Jun 22, 2022 | $530,000 List: $529,900 |
| Unit: 613 W5524663 | 2 br | 1 bath 1 Parking | 700 sqft | Sold Mar 10, 2022 | $660,000 List: $549,000 |
| Unit: Ph08 W5518164 | 1 br | 1 bath 1 Parking | 600 sqft | Sold Mar 06, 2022 | $670,000 List: $499,999 |
| Unit: 209 W5495190 | 1 br | 1 bath 0 Parking | 500 sqft | Sold Feb 15, 2022 | $565,000 List: $539,000 |
| Unit: 212 W5481157 | 2 br | 1 bath 1 Parking | 700 sqft | Sold Feb 02, 2022 | $640,500 List: $549,900 |
| Unit: Ph14 W5478832 | 1 br | 1 bath 1 Parking | 500 sqft | Sold Jan 31, 2022 | $540,000 List: $479,000 |
| Unit: Ph13 W5427414 | 2 br | 1 bath 0 Parking | 700 sqft | Sold Jan 14, 2022 | $569,000 List: $569,900 |
| | | | |
| --- | --- | --- | --- |
| Unit: 404 W6788742 | 2 br | 1 bath 1 Parking | 700 sqft | Leased Oct 11, 2023 | $2,695 List: $2,695 |
| Unit: Ph130 W7027622 | 1 br | 1 bath 0 Parking | 500 sqft | Leased Sep 27, 2023 | $2,550 List: $2,450 |
| Unit: 604 W6810212 | 2 br | 1 bath 1 Parking | 700 sqft | Leased Sep 19, 2023 | $2,600 List: $2,600 |
| Unit: 601 W6792086 | 1 br | 1 bath 1 Parking | 500 sqft | Leased Sep 11, 2023 | $2,300 List: $2,300 |
| Unit: 706 W6647924 | 1 br | 1 bath 1 Parking | 500 sqft | Leased Aug 29, 2023 | $2,300 List: $2,300 |
| Unit: 513 W5872162 | 2 br | 1 bath 1 Parking | 700 sqft | Leased Jan 21, 2023 | $2,455 List: $2,400 |
| Unit: 208 W5851878 | 1 br | 1 bath 1 Parking | 600 sqft | Leased Dec 29, 2022 | $2,300 List: $2,300 |
| Unit: 106 W5772433 | 1 br | 1 bath 1 Parking | 600 sqft | Leased Sep 29, 2022 | $2,100 List: $2,100 |
| Unit: 314 W5752756 | 1 br | 1 bath 0 Parking | 500 sqft | Leased Sep 08, 2022 | $2,050 List: $1,900 |
| Unit: 705 W5713325 | 1 br | 1 bath 1 Parking | 500 sqft | Leased Jul 29, 2022 | $2,200 List: $2,100 |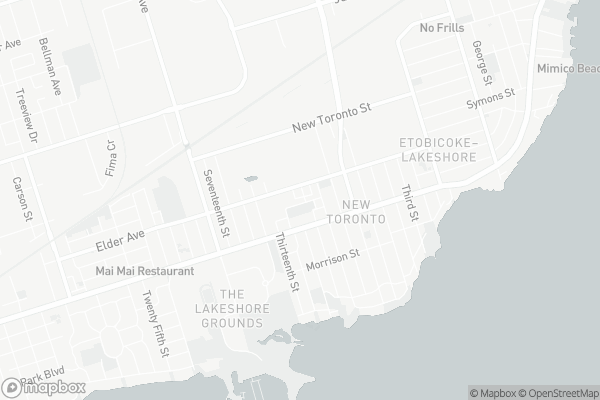 The Holy Trinity Catholic School
Elementary: Catholic
Twentieth Street Junior School
Elementary: Public
Seventh Street Junior School
Elementary: Public
St Teresa Catholic School
Elementary: Catholic
St Leo Catholic School
Elementary: Catholic
Second Street Junior Middle School
Elementary: Public
Etobicoke Year Round Alternative Centre
Secondary: Public
Lakeshore Collegiate Institute
Secondary: Public
Etobicoke School of the Arts
Secondary: Public
Etobicoke Collegiate Institute
Secondary: Public
Father John Redmond Catholic Secondary School
Secondary: Catholic
Bishop Allen Academy Catholic Secondary School
Secondary: Catholic
Albatros Pub

3057 Lake Shore Boulevard W, Etobicoke, ON M8V 1K6

0.22km

Konrad Lounge

2902 Lake Shore Blvd W, Toronto, ON M8V 1J4

0.47km

NTB Lakeshore

2878 Lake Shore Boulevard W, Etobicoke, ON M8V 1J2

0.52km
Funny Bones Games Lounge & Café

3029 Lake Shore Boulevard W, Toronto, ON M8V 1K5

0.21km

The Sydney Grind

2883 Lake Shore Blvd W, Toronto, ON M8V 1J1

0.51km

The Big Guy's Little Coffee Shop

2861 Lakeshore Blvd W, Etobicoke, ON M8V 1H8

0.62km
Fitness by the Lake

329 Lakeshore Road E, Mississauga, ON L5G 1H3

6.8km

Auxiliary Crossfit

213 Sterling Road, Suite 109, Toronto, ON M6R 2B2

7.96km

Quest Health & Performance

231 Wallace Avenue, Toronto, ON M6H 1V5

8.45km
Don Russell

2891 Lake Shore Boulevard W, Etobicoke, ON M8V 1J1

0.49km

Shoppers Drug Mart

2850 Lakeshore Boulevard W, Toronto, ON M8V 1H0

0.64km

Mario & Selina's No Frills

220 Royal York Road, Toronto, ON M8V 2V7

1.54km
Calabrese Pizza

3019 Lake Shore Boulevard W, Toronto, ON M8V 1K2

0.21km

Funny Bones Games Lounge & Café

3029 Lake Shore Boulevard W, Toronto, ON M8V 1K5

0.21km

Michael's West Indian Flavor

3067 Lake Shore Boulevard, Toronto, ON M8V 4C9

0.22km
Kipling-Queensway Mall

1255 The Queensway, Etobicoke, ON M8Z 1S1

2.49km

Sherway Gardens

25 The West Mall, Etobicoke, ON M9C 1B8

4.17km

SmartCentres Etobicoke

165 North Queen Street, Etobicoke, ON M9C 1A7

4.03km
Rabba Fine Foods Stores

3089 Lake Shore Blvd W, Etobicoke, ON M8V 3W8

0.33km

Mario & Selina's No Frills

220 Royal York Road, Toronto, ON M8V 2V7

1.54km

Your Independent Grocer

2399 Lake Shore Boulevard W, Etobicoke, ON M8V 1C5

2.27km
LCBO

2762 Lake Shore Blvd W, Etobicoke, ON M8V 1H1

0.87km

LCBO

1090 The Queensway, Etobicoke, ON M8Z 1P7

2.51km

LCBO

3730 Lake Shore Boulevard W, Toronto, ON M8W 1N6

2.59km
A-Z Sources

2855 Lake Shore Boulevard W, Toronto, ON M8V 1B6

0.62km

Norseman Truck And Trailer Services

65 Fima Crescent, Etobicoke, ON M8W 3R1

1.4km

Pioneer Petroleums

325 Av Horner, Etobicoke, ON M8W 1Z5

1.49km
Cineplex Cinemas Queensway and VIP

1025 The Queensway, Etobicoke, ON M8Z 6C7

2.19km

Kingsway Theatre

3030 Bloor Street W, Toronto, ON M8X 1C4

5.1km

Revue Cinema

400 Roncesvalles Ave, Toronto, ON M6R 2M9

7.26km
Toronto Public Library

110 Eleventh Street, Etobicoke, ON M8V 3G6

0.38km

Long Branch Library

3500 Lake Shore Boulevard W, Toronto, ON M8W 1N6

1.85km

Mimico Centennial

47 Station Road, Toronto, ON M8V 2R1

1.98km
Queensway Care Centre

150 Sherway Drive, Etobicoke, ON M9C 1A4

4.33km

Trillium Health Centre - Toronto West Site

150 Sherway Drive, Toronto, ON M9C 1A4

4.31km

St Joseph's Health Centre

30 The Queensway, Toronto, ON M6R 1B5

6.48km
Colonel Samuel Smith Park

3131 Lake Shore Blvd W (at Colonel Samuel Smith Park Dr.), Toronto ON M8V 1L4

0.54km

Humber Bay Park West

100 Humber Bay Park Rd W, Toronto ON

2.99km

Humber Bay Promenade Park

2195 Lake Shore Blvd W (SW of Park Lawn Rd), Etobicoke ON

3.01km
TD Bank Financial Group

1315 the Queensway (Kipling), Etobicoke ON M8Z 1S8

2.52km

RBC Royal Bank

1000 the Queensway, Etobicoke ON M8Z 1P7

3.41km

TD Bank Financial Group

689 Evans Ave, Etobicoke ON M9C 1A2

3.84km