Property Management Co: Icon Property Management

Main Intersection: Queens Quay/Spadina

Ownership Type: Condo Apt

Smallest Unit: 600

Largest Unit: 1600

Style: Apartment

Amenities: Concierge, Exercise Room, Party/Meeting Room, Rooftop Deck/Garden, Sauna, Visitor Parking

Condominium Corporation #: MTCC - 1396
Stats
Building 550 Queens Quay West is situated in the neighbourhood of Waterfront Communities C01 and is located in Toronto, M5V 3M8 . Additionally, there are neighbourhoods such Niagara, Trinity Bellwoods, Kensington Chinatown, Palmerston Little Italy, Little Portugal in the immediate vicinity. In the Waterfront Communities C01 neighbourhood, 1999 new homes are available for sale, which represents 10% of Toronto's total 20071 homes currently listed. Waterfront Communities C01 homeowners pay a monthly mortgage of $3,556, based on an average asking price of $1,049,718, 1.5 times less than Toronto's average list price of $1,553,413. The average listed property in Waterfront Communities C01 is 663 sq ft, has 1.3 bedrooms, and 1.4 bathrooms. In the area around 550 Queens Quay West, 36.5% of the homes for sale are apartments.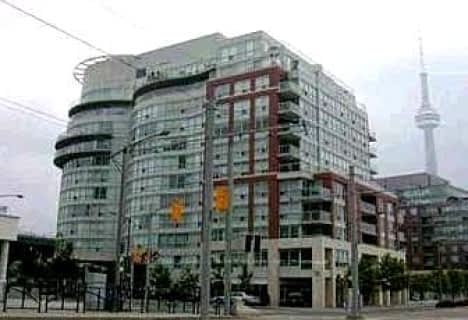 Very Walkable
Most errands can be accomplished on foot.
Excellent Transit
Most errands can be accomplished by public transportation.
Biker's Paradise
Daily errands do not require a car.
| | | | |
| --- | --- | --- | --- |
| Unit: 505 C7016636 | 1 br | 1 bath 1 Parking | 600 sqft | Sold Oct 05, 2023 | $585,000 List: $639,900 |
| Unit: 618 C6014740 | 1 br | 1 bath 1 Parking | 800 sqft | Sold May 29, 2023 | $830,000 List: $749,900 |
| Unit: 410 C6044335 | 1 br | 2 bath 1 Parking | 800 sqft | Sold May 09, 2023 | $795,000 List: $789,000 |
| Unit: 208 C6037893 | 1 br | 2 bath 1 Parking | 900 sqft | Sold May 03, 2023 | $970,000 List: $868,000 |
| Unit: 703 C6009817 | 2 br | 2 bath 1 Parking | 1000 sqft | Sold Apr 11, 2023 | $1,295,000 List: $979,900 |
| Unit: 631 C5977125 | 1 br | 1 bath 1 Parking | 700 sqft | Sold Mar 28, 2023 | $690,000 List: $599,000 |
| Unit: 916 C5926131 | 1 br | 1 bath 1 Parking | 800 sqft | Sold Mar 14, 2023 | $805,000 List: $749,900 |
| Unit: 1015 C5869024 | 2 br | 1 bath 1 Parking | 700 sqft | Sold Mar 06, 2023 | $689,900 List: $689,900 |
| Unit: 609 C5814720 | 2 br | 2 bath 1 Parking | 700 sqft | Sold Dec 19, 2022 | $730,000 List: $769,000 |
| Unit: 915 C5793146 | 2 br | 1 bath 1 Parking | 800 sqft | Sold Nov 04, 2022 | $715,000 List: $739,990 |
| | | | |
| --- | --- | --- | --- |
| Unit: 1033 C7024274 | 1 br | 1 bath 1 Parking | 600 sqft | Leased Sep 28, 2023 | $2,650 List: $2,650 |
| Unit: 720 C6735942 | 1 br | 1 bath 1 Parking | 800 sqft | Leased Aug 17, 2023 | $2,900 List: $2,900 |
| Unit: 623 C5993076 | 1 br | 1 bath 1 Parking | 600 sqft | Leased Jun 01, 2023 | $2,750 List: $2,750 |
| Unit: 226 C6050285 | 1 br | 1 bath 1 Parking | 800 sqft | Leased May 02, 2023 | $3,000 List: $3,000 |
| Unit: 407 C6032569 | 1 br | 1 bath 1 Parking | 600 sqft | Leased Apr 19, 2023 | $2,800 List: $2,500 |
| Unit: 616 C6006409 | 1 br | 1 bath 0 Parking | 800 sqft | Leased Apr 07, 2023 | $2,800 List: $2,700 |
| Unit: 709 C6009705 | 2 br | 2 bath 1 Parking | 700 sqft | Leased Apr 06, 2023 | $3,200 List: $3,090 |
| Unit: 716 C5937069 | 1 br | 1 bath 1 Parking | 800 sqft | Leased Mar 05, 2023 | $2,800 List: $2,800 |
| Unit: 428 C5841354 | 2 br | 2 bath 0 Parking | 800 sqft | Leased Feb 24, 2023 | $3,000 List: $3,300 |
| Unit: 711 C5836595 | 2 br | 2 bath 0 Parking | 700 sqft | Leased Dec 13, 2022 | $3,199 List: $3,199 |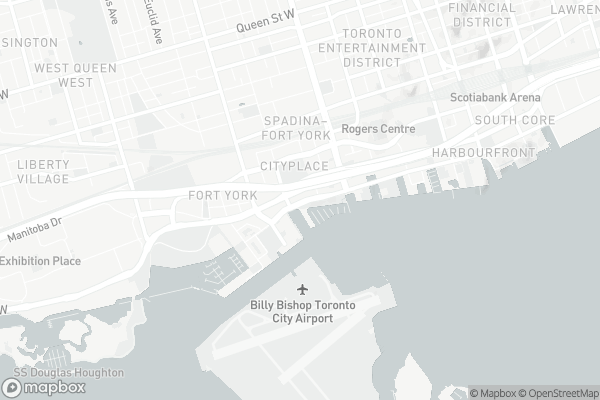 Downtown Vocal Music Academy of Toronto
Elementary: Public
ALPHA Alternative Junior School
Elementary: Public
Niagara Street Junior Public School
Elementary: Public
Ogden Junior Public School
Elementary: Public
The Waterfront School
Elementary: Public
St Mary Catholic School
Elementary: Catholic
St Michael's Choir (Sr) School
Secondary: Catholic
Oasis Alternative
Secondary: Public
City School
Secondary: Public
Subway Academy II
Secondary: Public
Heydon Park Secondary School
Secondary: Public
Contact Alternative School
Secondary: Public
Craziverse

15 Iceboat Terrace, Toronto

0.39km

Rabba Fine Foods

361 Front Street West, Toronto

0.76km

Rabba Fine Foods

252 Queens Quay West, Toronto

0.88km
LCBO

95 Housey Street Building B, Toronto

0.32km

The Wine Shop

22 Fort York Boulevard, Toronto

0.4km

The Beer Store

350 Queens Quay West, Toronto

0.58km
Touti Cafe - The Sweet Spot

550 Queens Quay West, Toronto

0.05km

Iruka Sushi

550 Queens Quay West #11, Toronto

0.07km

Island Yacht Club Toronto

539 Queens Quay West, Toronto

0.09km
Touti Cafe - The Sweet Spot

550 Queens Quay West, Toronto

0.05km

Music Garden Cafe

466 Queens Quay West, Toronto

0.23km

Scooped by Demetres (CityPlace)

113 Fort York Boulevard, Toronto

0.28km
BMO Bank of Montreal

26 Fort York Boulevard, Toronto

0.36km

CIBC Branch (Cash at ATM only)

1 Fort York Boulevard, Toronto

0.39km

RBC Royal Bank

6 Fort York Boulevard, Toronto

0.44km
Circle K

553 Lake Shore Boulevard West, Toronto

0.31km

Esso

553 Lake Shore Boulevard West, Toronto

0.33km

Shell

38 Spadina Avenue, Toronto

0.79km
Common Ground

550 Queens Quay West 10, 13, Toronto

0.06km

Joa fitness

38 Dan Leckie Way, Toronto

0.17km

SPOKEHAÜS

70 Dan Leckie Way, Toronto

0.24km
Toronto Music Garden

Ireland Park

Queens Quay West, Toronto

0.18km

Canoe Landing Park

95 Fort York Boulevard, Toronto

0.21km
Toronto Public Library - Fort York Branch

190 Fort York Boulevard, Toronto

0.43km

NCA Exam Help | NCA Notes and Tutoring

Neo (Concord CityPlace, 4G-1922 Spadina Avenue, Toronto

0.45km

The Copp Clark Co

Wellington Street West, Toronto

0.69km
The 6ix Medical Clinics at Front

550 Front Street West Unit 58, Toronto

0.56km

NoNO

479A Wellington Street West, Toronto

0.68km

Medical Hub

77 Peter Street, Toronto

1.1km
Remedy'sRx - Lakefront Medical Pharmacy

550 Queens Quay West Unit 14, Toronto

0km

Loblaws

15A Bathurst Street Unit 3, Toronto

0.27km

Shoppers Drug Mart

15A Bathurst Street Unit 2, Toronto

0.35km
stackt market

28 Bathurst Street, Toronto

0.64km

The Village Co

28 Bathurst Street, Toronto

0.66km

Puebco Canada

28 Bathurst Street, Toronto

0.66km
TIFF Bell Lightbox

350 King Street West, Toronto

1.13km

CineCycle

129 Spadina Avenue, Toronto

1.14km

Necessary Angel Theatre

401 Richmond Street West #393, Toronto

1.17km
Touti Cafe - The Sweet Spot

550 Queens Quay West, Toronto

0.05km

The Morning After

88 Fort York Boulevard, Toronto

0.35km

Fox and Fiddle Cityplace

Fox & Fiddle, 17 Fort York Boulevard, Toronto

0.35km