Property Management Co: Gpm Property Management

Main Intersection: Sheppard Ave/Markham

Ownership Type: Condo Townhouse

Smallest Unit: 500

Largest Unit: 1000

Style: Stacked Townhse

Condominium Corporation #: Tbd - 0
Stats
Building 60 Orchid Place Drive is situated in the neighbourhood of Malvern and is located in Toronto, M1B 0C4 . Additionally, there are neighbourhoods such Morningside, Woburn, Scarborough Village, Agincourt North, Bendale in the immediate vicinity. In the Malvern neighbourhood, 143 new homes are available for sale, which represents 0.8% of Toronto's total 17224 homes currently listed. Malvern homeowners pay a monthly mortgage of $2,316, based on an average asking price of $683,688, 2.2 times less than Toronto's average list price of $1,497,711. The average listed property in Malvern is 636 sq ft, has 2.1 bedrooms, and 1.9 bathrooms. In the area around 60 Orchid Place Drive, 20.3% of the homes for sale are apartments.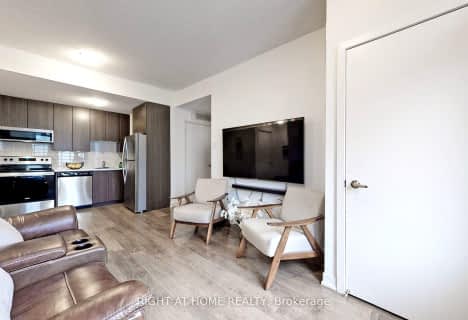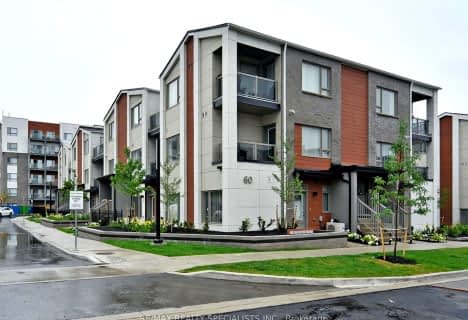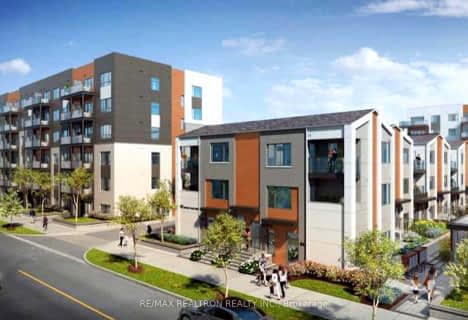 Somewhat Walkable
Some errands can be accomplished on foot.
Good Transit
Some errands can be accomplished by public transportation.
Somewhat Bikeable
Most errands require a car.
| | | | |
| --- | --- | --- | --- |
| Unit: Th 10 E5643336 | 2 br | 2 bath 1 Parking | 1000 sqft | Sold Jun 08, 2022 | $745,000 List: $799,990 |
| Unit: Th-13 E5307495 | 1 br | 1 bath 0 Parking | 500 sqft | Sold Jul 20, 2021 | $465,000 List: $399,000 |
| | | | |
| --- | --- | --- | --- |
| Unit: 10 E6712252 | 2 br | 2 bath 1 Parking | 1000 sqft | Leased Aug 28, 2023 | $2,950 List: $2,950 |
| Unit: 11 E6722292 | 1 br | 1 bath 0 Parking | 500 sqft | Leased Aug 18, 2023 | $2,150 List: $2,100 |
| Unit: Th9 E6042337 | 2 br | 2 bath 0 Parking | 900 sqft | Leased Apr 24, 2023 | $2,500 List: $2,500 |
| Unit: Th-2 E5776199 | 3 br | 3 bath 1 Parking | 1000 sqft | Leased Oct 08, 2022 | $3,200 List: $3,200 |
| Unit: 11 E5598539 | 1 br | 1 bath 0 Parking | 500 sqft | Leased May 16, 2022 | $1,750 List: $1,750 |
| Unit: 20 E5575429 | 2 br | 2 bath 0 Parking | 1000 sqft | Leased Apr 20, 2022 | $2,500 List: $2,500 |
| Unit: 18 E5208701 | 2 br | 2 bath 0 Parking | 1000 sqft | Leased Apr 30, 2021 | $2,200 List: $2,300 |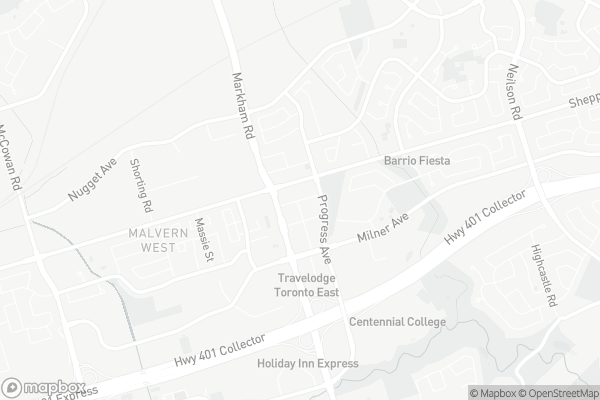 St Elizabeth Seton Catholic School
Elementary: Catholic
Burrows Hall Junior Public School
Elementary: Public
Dr Marion Hilliard Senior Public School
Elementary: Public
St Barnabas Catholic School
Elementary: Catholic
Malvern Junior Public School
Elementary: Public
White Haven Junior Public School
Elementary: Public
Alternative Scarborough Education 1
Secondary: Public
St Mother Teresa Catholic Academy Secondary School
Secondary: Catholic
Woburn Collegiate Institute
Secondary: Public
Cedarbrae Collegiate Institute
Secondary: Public
Lester B Pearson Collegiate Institute
Secondary: Public
St John Paul II Catholic Secondary School
Secondary: Catholic
Stag's Head

20 Milner Business Court, Scarborough, ON M1B 2C6

0.62km

The Keg Steakhouse + Bar

60 Estate Drive, Scarborough, ON M1H 2Z1

1.18km

Twilight Family Restaurant & Bar

12-55 Nugget Avenue, Scarborough, ON M1S 3L1

1.87km
M1 Cafe

10 Milner Business Court, Toronto, ON M1B 3C6

0.51km

Tim Hortons

438 Nugget Ave, Scarborough, ON M1S 4A4

0.77km

Tim Hortons

4820 Sheppard Ave E, Scarborough, ON M1S 5M8

1.07km
Shoppers Drug Mart

1780 Markham Road, Unit A, Toronto, ON M1B 2W2

0.31km

Lapsley Pharmasave

27 Lapsley Road, Scarborough, ON M1B 1K1

0.81km

Specialty Rx Pharmacy

2060 Ellesmere Road, Scarborough, ON M1H 3G1

1.9km
Momos & More

616- 28 Rosebank Drive, Toronto, ON M1B 5Z1

0.16km

Tim Hortons

700 Markham St, Toronto, ON M6G 2M3

0.14km

Pizza Pizza

104 Markham Road, Toronto, ON M1B 2W1

6.22km
Malvern Town Center

31 Tapscott Road, Scarborough, ON M1B 4Y7

1.84km

Scarborough Town Centre

300 Borough Drive, Scarborough, ON M1P 4P5

2.55km

Oriental Centre

4430 Sheppard Avenue E, Scarborough, ON M1S 5J3

2.62km
Food Basics

5085 Sheppard Avenue E, Scarborough, ON M1S 4N8

0.37km

Barrio Fiesta

19 Lapsley Road, Scarborough, ON M1B 1K1

0.83km

Moin Halal Meat & Grocery HMA

22-4820 Sheppard Avenue E, Toronto, ON M1S 5M9

1.08km
LCBO

748-420 Progress Avenue, Toronto, ON M1P 5J1

2.88km

LCBO

1571 Sandhurst Circle, Toronto, ON M1V 1V2

3.2km

Beer Store

3561 Lawrence Avenue E, Scarborough, ON M1H 1B2

3.87km
Esso

1641 Markham Road, Toronto, ON M1B 2W1

0.15km

Q's HVAC

10 Milner Business Court, Unit 300, Toronto, ON M1B 3C6

0.5km

Petro-Canada

900 Progress Ave, Toronto, ON M1H 2Z9

1.26km
Cineplex Cinemas Scarborough

300 Borough Drive, Scarborough Town Centre, Scarborough, ON M1P 4P5

2.5km

Cineplex Odeon Corporation

785 Milner Avenue, Scarborough, ON M1B 3C3

2.67km

Cineplex Odeon

785 Milner Avenue, Toronto, ON M1B 3C3

2.67km
Toronto Public Library - Burrows Hall

1081 Progress Avenue, Scarborough, ON M1B 5Z6

0.19km

Malvern Public Library

30 Sewells Road, Toronto, ON M1B 3G5

2.34km

Toronto Public Library - Scarborough Civic Centre Branch

156 Borough Drive, Toronto, ON M1P

2.85km
Rouge Valley Health System - Rouge Valley Centenary

2867 Ellesmere Road, Scarborough, ON M1E 4B9

2.9km

Scarborough General Hospital Medical Mall

3030 Av Lawrence E, Scarborough, ON M1P 2T7

4.19km

Scarborough Health Network

3050 Lawrence Avenue E, Scarborough, ON M1P 2T7

4.24km
White Heaven Park

105 Invergordon Ave, Toronto ON M1S 2Z1

1.37km

Inglewood Park

Highland Heights Park

30 Glendower Circt, Toronto ON

5.18km
Alterna Savings

410 Progress Ave, Toronto ON M1P 5J1

2.84km

TD Bank Financial Group

1571 Sandhurst Cir (at McCowan Rd.), Scarborough ON M1V 1V2

3.2km

TD Bank Financial Group

680 Markham Rd, Scarborough ON M1H 2A7

3.61km