Property Management Co: Crossbridge

Main Intersection: Lake Shore/Bathurst

Ownership Type: Condo Apt

Smallest Unit: 500

Largest Unit: 1400

Style: Loft

Stories: 11

Walk Score: 78

Transit Score: 92

Year Built: 2006

Total Units: 256

Amenities: Concierge, Concierge, Gym, Party/Meeting Room

Condominium Corporation #: TSCC - 1789

Maintenance Fees Cover: Water

Owner Pays: Hydro, Heat, Air Conditioning
Stats
Building 637 Lake Shore Boulevard West is situated in the neighbourhood of Niagara and is located in Toronto, M5V 3J6 . Additionally, there are neighbourhoods such Waterfront Communities C01, Trinity Bellwoods, Kensington Chinatown, Palmerston Little Italy, Little Portugal in the immediate vicinity. In the Niagara neighbourhood, 464 new homes are available for sale, which represents 2.6% of Toronto's total 17618 homes currently listed. Niagara homeowners pay a monthly mortgage of $3,504, based on an average asking price of $1,034,451, 1.5 times less than Toronto's average list price of $1,504,186. The average listed property in Niagara is 671 sq ft, has 1.4 bedrooms, and 1.5 bathrooms. In the area around 637 Lake Shore Boulevard West, 45% of the homes for sale are apartments.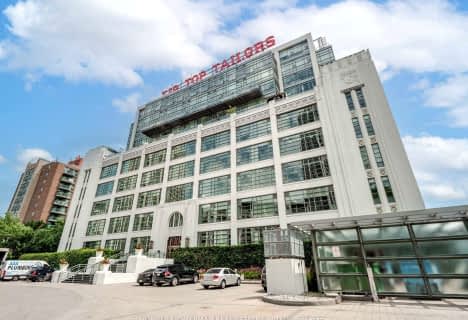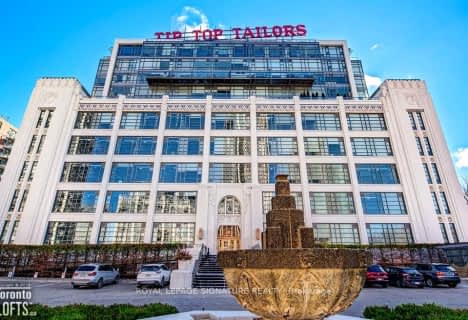 Very Walkable
Most errands can be accomplished on foot.
Excellent Transit
Most errands can be accomplished by public transportation.
Biker's Paradise
Daily errands do not require a car.
| | | | |
| --- | --- | --- | --- |
| Unit: 603 C6747058 | 1 br | 1 bath 1 Parking | 700 sqft | Sold Aug 29, 2023 | $740,000 List: $749,900 |
| Unit: 1004 C5998820 | 3 br | 3 bath 2 Parking | 2500 sqft | Sold Jun 04, 2023 | $3,325,000 List: $3,590,000 |
| Unit: 221 C6013528 | 1 br | 1 bath 0 Parking | 500 sqft | Sold May 24, 2023 | $715,000 List: $699,900 |
| Unit: 301 C5911148 | 1 br | 1 bath 0 Parking | 700 sqft | Sold Apr 24, 2023 | $889,000 List: $799,000 |
| Unit: 1001 C6037767 | 1 br | 1 bath 1 Parking | 600 sqft | Sold Apr 22, 2023 | $839,000 List: $849,000 |
| Unit: 231 C5972465 | 1 br | 1 bath 1 Parking | 600 sqft | Sold Mar 30, 2023 | $730,000 List: $749,000 |
| Unit: 520 C5805619 | 2 br | 2 bath 0 Parking | 1200 sqft | Sold Jan 27, 2023 | $1,398,000 List: $1,408,800 |
| Unit: 316 C5858803 | 1 br | 1 bath 0 Parking | 600 sqft | Sold Jan 19, 2023 | $680,000 List: $699,999 |
| Unit: 331 C5847641 | 1 br | 1 bath 1 Parking | 600 sqft | Sold Dec 15, 2022 | $699,000 List: $699,000 |
| Unit: 1005 C5733979 | 2 br | 3 bath 1 Parking | 1800 sqft | Sold Aug 28, 2022 | $2,495,000 List: $2,595,000 |
| | | | |
| --- | --- | --- | --- |
| Unit: 627 C6811354 | 2 br | 2 bath 0 Parking | 1200 sqft | Leased Sep 20, 2023 | $5,700 List: $5,750 |
| Unit: 126 C6750484 | 1 br | 1 bath 0 Parking | 800 sqft | Leased Aug 28, 2023 | $3,800 List: $3,800 |
| Unit: 327 C6745536 | 1 br | 1 bath 1 Parking | 800 sqft | Leased Aug 27, 2023 | $3,950 List: $3,950 |
| Unit: 523 C6727254 | 1 br | 1 bath 0 Parking | 600 sqft | Leased Aug 22, 2023 | $2,900 List: $2,800 |
| Unit: 1020 C6748372 | 1 br | 1 bath 1 Parking | 700 sqft | Leased Aug 22, 2023 | $3,400 List: $3,400 |
| Unit: 1025 C6744776 | 2 br | 2 bath 1 Parking | 1200 sqft | Leased Aug 21, 2023 | $5,200 List: $5,200 |
| Unit: 415 C6704028 | 1 br | 1 bath 1 Parking | 600 sqft | Leased Aug 04, 2023 | $2,750 List: $2,750 |
| Unit: 417 C6623574 | 1 br | 1 bath 1 Parking | 900 sqft | Leased Jul 21, 2023 | $4,500 List: $4,500 |
| Unit: 127 C6030640 | 2 br | 2 bath 1 Parking | 800 sqft | Leased Jul 20, 2023 | $3,700 List: $3,650 |
| Unit: 825 C6205228 | 1 br | 2 bath 0 Parking | 900 sqft | Leased Jun 26, 2023 | $3,600 List: $3,600 |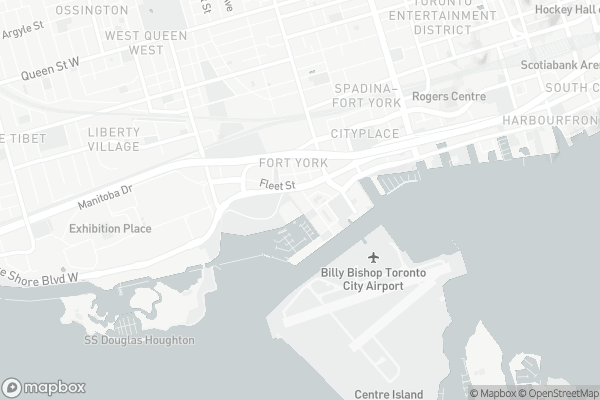 Downtown Vocal Music Academy of Toronto
Elementary: Public
ALPHA Alternative Junior School
Elementary: Public
Niagara Street Junior Public School
Elementary: Public
The Waterfront School
Elementary: Public
Charles G Fraser Junior Public School
Elementary: Public
St Mary Catholic School
Elementary: Catholic
Msgr Fraser College (Southwest)
Secondary: Catholic
Oasis Alternative
Secondary: Public
City School
Secondary: Public
Subway Academy II
Secondary: Public
Heydon Park Secondary School
Secondary: Public
Contact Alternative School
Secondary: Public
Craziverse

15 Iceboat Terrace, Toronto

0.7km

The Kitchen Table

705 King Street West, Toronto

0.9km

Rabba Fine Foods

361 Front Street West, Toronto

1.23km
LCBO

95 Housey Street Building B, Toronto

0.31km

The Wine Shop

22 Fort York Boulevard, Toronto

0.87km

Wine Rack

746 King Street West, Toronto

0.93km
Parisco Cafe

215 Fort York Boulevard, Toronto

0.17km

Punjabi Khaana

209 Fort York Boulevard Unit 777, Toronto

0.24km

Tim Hortons

West, 553 Lake Shore Boulevard West, Toronto

0.24km
Parisco Cafe

215 Fort York Boulevard, Toronto

0.17km

Tim Hortons

West, 553 Lake Shore Boulevard West, Toronto

0.24km

Tim Hortons

2 Bruyeres Mews, Toronto

0.27km
TD Canada Trust Branch and ATM

614 Fleet Street, Toronto

0.09km

BMO Bank of Montreal

28 Bathurst Street, Toronto

0.6km

BMO Bank of Montreal

26 Fort York Boulevard, Toronto

0.82km
Esso

553 Lake Shore Boulevard West, Toronto

0.23km

Circle K

553 Lake Shore Boulevard West, Toronto

0.24km

Esso

952 King Street West, Toronto

1.09km
Orangetheory Fitness

600 Fleet Street, Toronto

0.2km

Harbour Yoga

680 Queens Quay West, Toronto

0.24km

Little Norway Calisthenics Park

141 Little Norway Crescent, Toronto

0.25km
June Callwood Park

636 Fleet Street, Toronto

0.17km

June Callwood Park

35 Bastion Street, Toronto

0.22km

Coronation Park Dog Park
Toronto Public Library - Fort York Branch

190 Fort York Boulevard, Toronto

0.44km

The Copp Clark Co

Wellington Street West, Toronto

0.85km

NCA Exam Help | NCA Notes and Tutoring

Neo (Concord CityPlace, 4G-1922 Spadina Avenue, Toronto

0.91km
The 6ix Medical Clinics at Front

550 Front Street West Unit 58, Toronto

0.7km

NoNO

479A Wellington Street West, Toronto

0.91km

Dr. Nadia Lamanna, Naturopathic Doctor

171 East Liberty Street, Toronto

1.3km
Shoppers Drug Mart

15A Bathurst Street Unit 2, Toronto

0.25km

Loblaws

15A Bathurst Street Unit 3, Toronto

0.3km

Bloom Pharmacy
The Village Co

28 Bathurst Street, Toronto

0.6km

Puebco Canada

28 Bathurst Street, Toronto

0.6km

Modular Market

28 Bathurst Street, Toronto

0.6km
OLG Play Stage

955 Lake Shore Boulevard West, Toronto

1.1km

Ontario Place Drive-In

955 Lake Shore Boulevard West, Toronto

1.11km

Ontario Place

955 Lake Shore Boulevard West, Toronto

1.33km
Touti Cafe - The Sweet Spot

550 Queens Quay West, Toronto

0.51km

The Morning After

88 Fort York Boulevard, Toronto

0.67km

OBISPO