Property Management Co: Brookfield Property Management

Main Intersection: Mccowan/401

Ownership Type: Condo Apt

Smallest Unit: 600

Largest Unit: 800

Style: Apartment

Stories: 17

Walk Score: 75

Transit Score: 85

Year Built: 1999

Total Units: 261

Amenities: Concierge, Exercise Room, Indoor Pool

Condominium Corporation #: MTCC - 1256

Maintenance Fees Cover: None

Owner Pays: Hydro, Heat, Air Conditioning, Water
Stats
Building 1 Lee Centre Drive is situated in the neighbourhood of Woburn and is located in Toronto, M1H 3J2 . Additionally, there are neighbourhoods such Scarborough Village, Bendale, Morningside, Malvern, Eglinton East in the immediate vicinity. In the Woburn neighbourhood, 159 new homes are available for sale, which represents 0.8% of Toronto's total 19506 homes currently listed. Woburn homeowners pay a monthly mortgage of $2,409, based on an average asking price of $711,023, 2.2 times less than Toronto's average list price of $1,557,248. The average listed property in Woburn is 570 sq ft, has 1.8 bedrooms, and 1.7 bathrooms. In the area around 1 Lee Centre Drive, 28.3% of the homes for sale are apartments.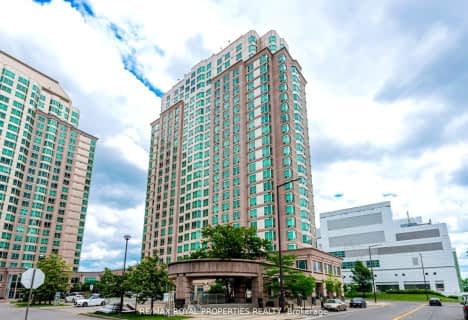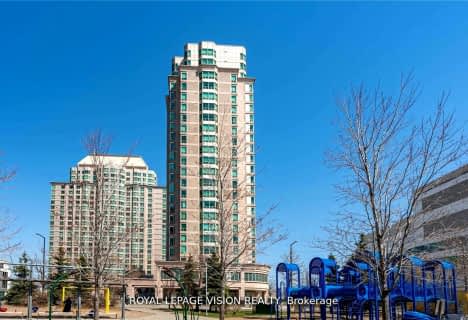 Somewhat Walkable
Some errands can be accomplished on foot.
Excellent Transit
Most errands can be accomplished by public transportation.
Somewhat Bikeable
Most errands require a car.
| | | | |
| --- | --- | --- | --- |
| Unit: #312 E6738732 | 2 br | 2 bath 0 Parking | 800 sqft | Sold Aug 27, 2023 | $599,000 List: $599,800 |
| Unit: 2005 E6096492 | 2 br | 2 bath 1 Parking | 900 sqft | Sold Jun 21, 2023 | $645,800 List: $650,000 |
| Unit: 503 E5980805 | 2 br | 2 bath 1 Parking | 800 sqft | Sold Apr 03, 2023 | $628,000 List: $499,000 |
| Unit: 2113 E5811298 | 1 br | 1 bath 1 Parking | 600 sqft | Sold Dec 12, 2022 | $494,000 List: $509,000 |
| Unit: 912 E5805796 | 2 br | 2 bath 0 Parking | 800 sqft | Sold Nov 25, 2022 | $455,000 List: $499,900 |
| Unit: 2108 E5675597 | 1 br | 1 bath 0 Parking | 600 sqft | Sold Jul 15, 2022 | $510,000 List: $519,900 |
| Unit: 1606 E5602269 | 2 br | 2 bath 1 Parking | 800 sqft | Sold May 09, 2022 | $636,000 List: $649,900 |
| Unit: 808 E5557213 | 1 br | 1 bath 1 Parking | 600 sqft | Sold Mar 31, 2022 | $625,000 List: $625,000 |
| Unit: 1803 E5481892 | 2 br | 2 bath 0 Parking | 800 sqft | Sold Jan 30, 2022 | $707,000 List: $549,900 |
| Unit: 313 E5453306 | 1 br | 1 bath 2 Parking | 600 sqft | Sold Dec 16, 2021 | $540,300 List: $499,000 |
| | | | |
| --- | --- | --- | --- |
| Unit: 1115 E7028192 | 1 br | 1 bath 0 Parking | 600 sqft | Leased Sep 29, 2023 | $2,400 List: $2,300 |
| Unit: Ph301 E6764658 | 2 br | 2 bath 1 Parking | 900 sqft | Leased Aug 31, 2023 | $2,995 List: $2,995 |
| Unit: 313 E6649728 | 1 br | 1 bath 2 Parking | 600 sqft | Leased Jul 13, 2023 | $2,600 List: $2,600 |
| Unit: 2313 E6173012 | 1 br | 1 bath 2 Parking | 600 sqft | Leased Jul 06, 2023 | $2,700 List: $2,700 |
| Unit: 1805 E5944984 | 2 br | 2 bath 0 Parking | 900 sqft | Leased Jul 04, 2023 | $2,880 List: $2,880 |
| Unit: 2006 E6094544 | 2 br | 2 bath 0 Parking | 800 sqft | Leased Jun 26, 2023 | $2,750 List: $2,880 |
| Unit: 609 E6069636 | 2 br | 2 bath 0 Parking | 1000 sqft | Leased Jun 02, 2023 | $2,900 List: $2,900 |
| Unit: 1609 E6030089 | 2 br | 2 bath 1 Parking | 900 sqft | Leased May 14, 2023 | $3,000 List: $3,000 |
| Unit: 1009 E5994801 | 2 br | 2 bath 1 Parking | 900 sqft | Leased Apr 01, 2023 | $2,800 List: $2,850 |
| Unit: 2002 E5870431 | 1 br | 1 bath 1 Parking | 600 sqft | Leased Feb 08, 2023 | $2,400 List: $2,400 |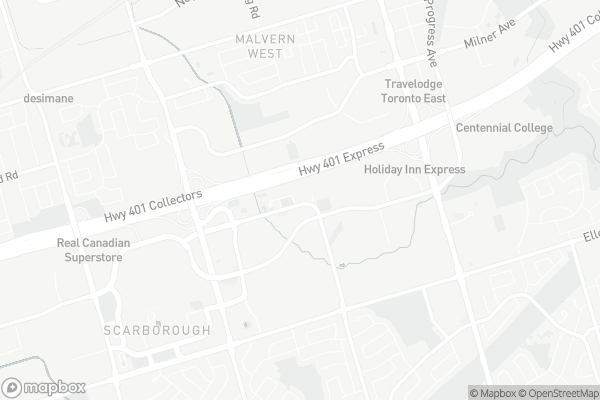 St Elizabeth Seton Catholic School
Elementary: Catholic
North Bendale Junior Public School
Elementary: Public
St Andrews Public School
Elementary: Public
Bellmere Junior Public School
Elementary: Public
St Richard Catholic School
Elementary: Catholic
White Haven Junior Public School
Elementary: Public
Alternative Scarborough Education 1
Secondary: Public
Bendale Business & Technical Institute
Secondary: Public
David and Mary Thomson Collegiate Institute
Secondary: Public
Woburn Collegiate Institute
Secondary: Public
Cedarbrae Collegiate Institute
Secondary: Public
Lester B Pearson Collegiate Institute
Secondary: Public
Grace Daily Mart

1579 Ellesmere Road, Scarborough

1.23km

Food Basics

5085 Sheppard Avenue East, Scarborough

1.33km

Superstore Bakery

1755 Brimley Road, Scarborough

1.47km
Wine Rack

1755 Brimley Road, Scarborough

1.41km

LCBO

420 Progress Avenue, Scarborough

1.47km

LCBO

3441 Lawrence Avenue East, Scarborough

2.78km
Handmade Noodle and Dumpling

28 Lee Centre Drive Unit 27, Scarborough

0.15km

HO Sushi Express

CA Ontario Scarborough, 28 Lee Centre Drive, Scarborough

0.16km

Simply Kitchen

26 Lee Centre Drive, Scarborough

0.16km
FG TG TG HG

300 Consilium Place, Scarborough

0.67km

Starbucks

2-43 Milner Avenue, Scarborough

0.68km

Timothy's World Coffee

100 Consilium Place, Scarborough

0.72km
Toronto Dominion Bank

740 Progress Avenue, Scarborough

0.11km

BDC - Business Development Bank of Canada

100 Consilium Place Suite 308, Scarborough

0.63km

RBC Royal Bank

111 Grangeway Avenue, Toronto

0.65km
Mercury Petroleum A Div

1960 Ellesmere Road, Scarborough

0.76km

Petro-Canada

1860 Ellesmere Road, Scarborough

0.81km

Auto propane station
CrossFit Canuck

721 Progress Avenue, Scarborough

0.26km

Lu Strength & Therapy - Sports Massage Therapy, Physiotherapy & Chiropractic Services

1149 Bellamy Road North Unit 1, Scarborough

0.41km

Bazooka Kickboxing & MMA

680 Progress Avenue #1, Scarborough

0.49km
Lee Centre Park

112 Corporate Drive, Toronto

0.09km

Hillsborough Park

94 Corporate Drive, Scarborough

0.25km

Archies creek
Toronto Public Library - Scarborough Civic Centre Branch

156 Borough Drive, Scarborough

1.35km

Centennial College Library

941 Progress Avenue, Scarborough

1.46km

Toronto Public Library - Burrows Hall Branch

1081 Progress Avenue, Scarborough

1.7km
Comfort Zone Labs

88 Corporate Drive, Scarborough

0.35km

trueNorth Medical Scarborough Addiction Treatment Centre

42 Tuxedo Court, Scarborough

1.18km

HolterHealth.com

4810 Sheppard Avenue East Unit# 225, Scarborough

1.27km
Wonimation

108 Corporate Drive, Scarborough

0.18km

Guardian - Corporate Pharmacy

78 Corporate Drive, Scarborough

0.43km

Progress Place Pharmacy

885 Progress Avenue, Scarborough

0.77km
Town Centre Plaza II

1457 McCowan Road, Scarborough

0.89km

Mac cosmetics

Town Centre Court, Toronto

1km

Beauty collection

2058 Ellesmere Road, Scarborough

1.02km
Cineplex Cinemas Scarborough

Scarborough Town Centre, 300 Borough Drive, Scarborough

1.03km

Woodside Square Cinemas

1571 Sandhurst Circle, Scarborough

3.75km

Cineplex Odeon Morningside Cinemas

785 Milner Avenue, Scarborough

3.82km
Jack Astor's Bar & Grill Scarborough

580 Progress Avenue, Scarborough

0.81km

Scaddabush Italian Kitchen & Bar Scarborough

580 Progress Avenue, Scarborough

0.82km

St. Louis Bar & Grill

55 Town Centre Court Unit 101, Scarborough

1.05km