Property Management Co: Duka Property Management

Main Intersection: York/Bremner

Ownership Type: Condo Apt

Largest Unit: 1000

Style: Apartment

Amenities: Concierge, Exercise Room, Indoor Pool

Condominium Corporation #: TSCC - 2510
Stats
This building is located at 12 York Street, Toronto, M5J 2Z2 and is situated in the neighbourhood of Waterfront Communities C01. Other neighbourhoods nearby are Niagara, Trinity Bellwoods, Kensington Chinatown, Palmerston Little Italy, Little Portugal. The district of Waterfront Communities C01 has 2000 postings available. That's just 10.3% of the 19506 total properties for sale in the city of Toronto. Homes in Waterfront Communities C01 are listed for an average asking price of $1,080,070, or an estimated monthly mortgage of $3,659. That is 1.4 times less the average list price of $1,557,248 in Toronto. Waterfront Communities C01 listed properties average 671 sq ft, 1.3 beds, and 1.4 baths. Apartments make up 32.4% of homes for sale in the neighbourhood around 12 York Street.

Walker's Paradise
Daily errands do not require a car.
Rider's Paradise
Daily errands do not require a car.
Very Bikeable
Most errands can be accomplished on bike.
| | | | |
| --- | --- | --- | --- |
| Unit: 1408 C6783016 | 0 br | 1 bath 0 Parking | 0 sqft | Sold Nov 19, 2023 | $480,000 List: $499,999 |
| Unit: 702 C6728242 | 2 br | 2 bath 0 Parking | 700 sqft | Sold Sep 19, 2023 | $770,000 List: $800,008 |
| Unit: 4611 C5957327 | 1 br | 1 bath 1 Parking | 600 sqft | Sold Jul 11, 2023 | $720,000 List: $739,000 |
| Unit: 4506 C6155264 | 1 br | 1 bath 0 Parking | 500 sqft | Sold Jul 02, 2023 | $650,000 List: $588,000 |
| Unit: 1810 C5983437 | 2 br | 2 bath 1 Parking | 700 sqft | Sold Jun 08, 2023 | $788,000 List: $800,000 |
| Unit: 4808 C6015519 | 0 br | 1 bath 0 Parking | 0 sqft | Sold Jun 07, 2023 | $569,000 List: $589,000 |
| Unit: 1402 C6035527 | 2 br | 2 bath 1 Parking | 700 sqft | Sold May 13, 2023 | $806,000 List: $779,000 |
| Unit: 3904 C5959940 | 3 br | 2 bath 1 Parking | 1000 sqft | Sold May 12, 2023 | $1,230,000 List: $999,000 |
| Unit: 2504 C5933196 | 2 br | 2 bath 1 Parking | 1000 sqft | Sold May 12, 2023 | $1,080,000 List: $999,900 |
| Unit: 2309 C6049985 | 1 br | 1 bath 0 Parking | 500 sqft | Sold May 10, 2023 | $645,000 List: $668,000 |
| | | | |
| --- | --- | --- | --- |
| Unit: 3703 C7293152 | 1 br | 1 bath 0 Parking | 600 sqft | Leased Dec 10, 2023 | $2,650 List: $2,800 |
| Unit: 5502 C7005486 | 2 br | 2 bath 0 Parking | 800 sqft | Leased Dec 07, 2023 | $3,050 List: $3,100 |
| Unit: 1801 C7295936 | 1 br | 1 bath 0 Parking | 500 sqft | Leased Dec 07, 2023 | $2,350 List: $2,350 |
| Unit: 3109 C7295822 | 1 br | 1 bath 0 Parking | 600 sqft | Leased Dec 04, 2023 | $2,400 List: $2,400 |
| Unit: 4401 C7311820 | 1 br | 1 bath 0 Parking | 500 sqft | Leased Dec 01, 2023 | $2,700 List: $2,700 |
| Unit: 5510 C7322670 | 1 br | 1 bath 1 Parking | 600 sqft | Leased Nov 29, 2023 | $2,700 List: $2,700 |
| Unit: 4009 C7314558 | 1 br | 1 bath 1 Parking | 500 sqft | Leased Nov 27, 2023 | $2,600 List: $2,600 |
| Unit: 2801 C7288922 | 1 br | 1 bath 0 Parking | 500 sqft | Leased Nov 21, 2023 | $2,300 List: $2,300 |
| Unit: 501 C7272484 | 1 br | 1 bath 0 Parking | 500 sqft | Leased Nov 17, 2023 | $2,850 List: $2,850 |
| Unit: 1406 C7062182 | 1 br | 1 bath 0 Parking | 500 sqft | Leased Nov 11, 2023 | $2,850 List: $2,850 |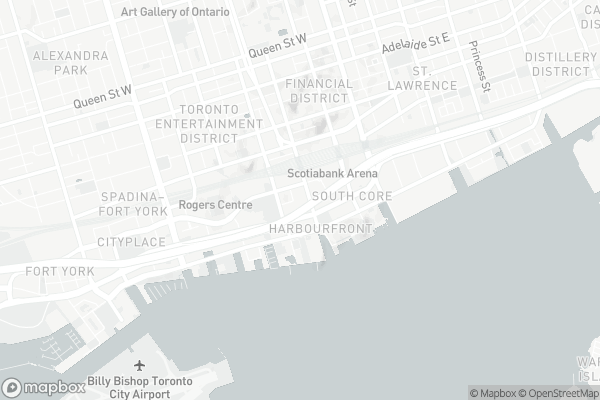 ALPHA Alternative Junior School
Elementary: Public
Downtown Alternative School
Elementary: Public
St Michael Catholic School
Elementary: Catholic
St Michael's Choir (Jr) School
Elementary: Catholic
Ogden Junior Public School
Elementary: Public
The Waterfront School
Elementary: Public
St Michael's Choir (Sr) School
Secondary: Catholic
Oasis Alternative
Secondary: Public
City School
Secondary: Public
Subway Academy II
Secondary: Public
Heydon Park Secondary School
Secondary: Public
Contact Alternative School
Secondary: Public
Longo's Maple Leaf Square

15 York Street, Toronto

0.09km

Ins Market

208 Queens Quay West, Toronto

0.22km

INS Market

65 Front Street West, Toronto

0.29km
LCBO

Maple Leaf Square, 15 York Street, Toronto

0.1km

The Wine Shop

228 Queens Quay West, Toronto

0.28km

Amsterdam BrewHouse

245 Queens Quay West, Toronto

0.5km
Bento Sushi

18 York Street #200, Toronto

0.09km

AfrAsion

30 Grand Trunk Crescent, Toronto

0.09km

Corks Beer & Wine Bar

15 York Street, Toronto

0.1km
Starbucks

15 York Street, Toronto

0.1km

Tim Hortons

130 Harbour Street, Toronto

0.11km

Aroma Espresso Bar

137 Bremner Boulevard, Toronto

0.14km
TD Canada Trust Branch and ATM

15 York Street, Toronto

0.09km

National Bank

18 York Street, Toronto

0.14km

President's Choice Bank

25 York Street, Toronto

0.19km
Neste Petroleum Division Of Neste Canada Inc

10 Bay Street, Toronto

0.38km

Petro-Canada

55 Spadina Avenue, Toronto

1.05km

Shell

38 Spadina Avenue, Toronto

1.08km
GSE Clubs

19 Grand Trunk Crescent, Toronto

0.07km

Pure Fitness Canada York Street

1 York Street 5th Floor, Toronto

0.14km

Elite Martial Arts Toronto

1 York Street 5th Floor, Toronto

0.14km
Jurassic Park

15 York Street, Toronto

0.19km

LovePark 2022

Harbourfront Parkette - Condos.

109 Queens Quay West, Toronto

0.22km
NCA Exam Help | NCA Notes and Tutoring

Neo (Concord CityPlace, 4G-1922 Spadina Avenue, Toronto

0.98km

The Great Library at the Law Society of Ontario

130 Queen Street West, Toronto

1.17km

Toronto Public Library - City Hall Branch

Toronto City Hall, 100 Queen Street West, Toronto

1.35km
Dr. Patricia Galata

39 Lower Simcoe Street, Toronto

0.14km

Infinity Health Centre: Walk in Clinic & Rehab Health Centre

39 Lower Simcoe Street, Toronto

0.14km

HealthOne Toronto

110 Harbour Street, Toronto

0.15km
Guardian - Morelli's Pharmacy

15 York Street, Toronto

0.1km

City Life Pharmacy & Compounding Centre

35 Lower Simcoe Street, Toronto

0.13km

HealthOneTO Pharmacy

110 Harbour Street, Toronto

0.15km
Intellon

144 Front Street West, Toronto

0.43km

Centro de convenciones

255 Front Street West, Toronto

0.45km

Uniwell Building

55 University Avenue, Toronto

0.57km
Slaight Music Stage

King Street West between Peter Street and University Avenue, Toronto

0.73km

TIFF Bell Lightbox

350 King Street West, Toronto

0.86km

Scotiabank Theatre Toronto

259 Richmond Street West, Toronto

1.07km
Corks Beer & Wine Bar

15 York Street, Toronto

0.1km

Hoops Sports Bar & Grill

125 Bremner Boulevard, Toronto

0.1km

Lucky Clover Irish Sports Pub

17 Lower Simcoe Street, Toronto

0.13km