Property Management Co: Del Property Management

Main Intersection: Brimley/Ellesmere

Ownership Type: Condo Apt

Smallest Unit: 600-699

Largest Unit: 1000-1199

Style: Apartment

Amenities: Exercise Room, Indoor Pool

Condominium Corporation #: MTCC - 1393
This building can be found at 123 Omni Drive, in the neighbourhood of Bendale, in Toronto, Ontario. Among the nearby neighbourhoods are Scarborough Village, Woburn, Eglinton East, Dorset Park, Kennedy Park. 79 new homes are available for sale in Toronto's Bendale neighbourhood, representing 0.6% of all current listings in the city. In Toronto, the average price for a home in Bendale is $964,864. Bendale homeowners pay a monthly mortgage of $3,269, 1.6 times less than Toronto's average price for a home. According to the MLS, the average listed property in Bendale has 420 sq ft, 2.1 bedrooms, and 1.8 bathrooms. Among the residential properties for sale in the area surrounding 123 Omni Drive, 15.2% are apartments.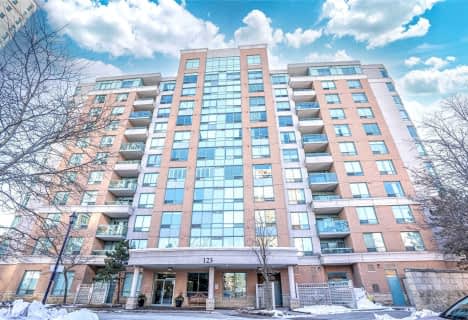 2 bath
2 bed
1000-1199 sqft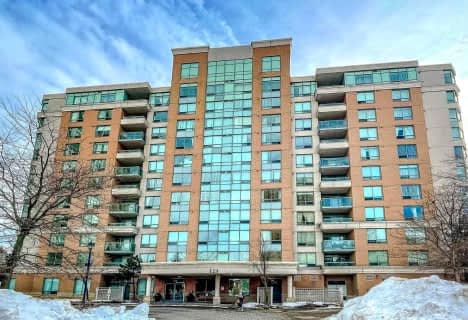 1 bath
1 bed
600-699 sqft
Very Walkable
Most errands can be accomplished on foot.
Rider's Paradise
Daily errands do not require a car.
Bikeable
Some errands can be accomplished on bike.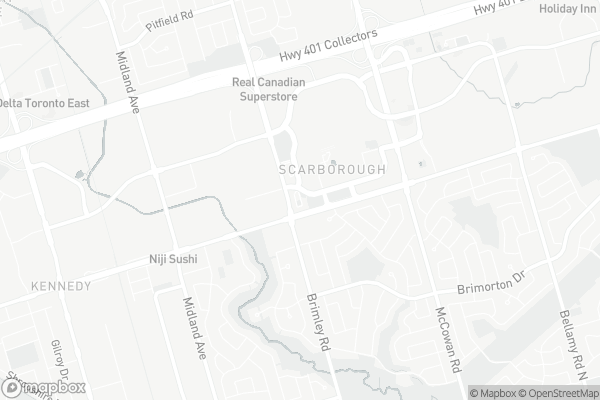 North Bendale Junior Public School
Elementary: Public
Edgewood Public School
Elementary: Public
St Victor Catholic School
Elementary: Catholic
C D Farquharson Junior Public School
Elementary: Public
St Andrews Public School
Elementary: Public
Donwood Park Public School
Elementary: Public
Alternative Scarborough Education 1
Secondary: Public
Bendale Business & Technical Institute
Secondary: Public
Winston Churchill Collegiate Institute
Secondary: Public
David and Mary Thomson Collegiate Institute
Secondary: Public
Woburn Collegiate Institute
Secondary: Public
Agincourt Collegiate Institute
Secondary: Public
Supreme Restaurant & Bar

1249 Ellesmere Road, Toronto, ON M1P 2X4

0.57km

Moxies

215 300 Borough Drive, Scarborough, ON M1P 4P5

0.7km

St Louis Bar and Grill

55 Town Centre Court, Unit 101, Scarborough, ON M1P 4X4

0.61km
Tim Hortons

1401 Ellesmere Rd, Scarborough, ON M1P 4R4

0.13km

Gong Cha

60 Town Centre Court, Unit 4, Scarborough, ON M1P 0B1

0.43km

Fuwa Fuwa Japanese Pancakes

300 Borough Drive, Scarborough, ON M1P 4P5

0.54km
FitStudios

217 Idema Road, Markham, ON L3R 1B1

9.11km

Go Girl Body Transformation

39 Riviera Drive, Unit 1, Markham, ON L3R 8N4

9.53km

Defy Functional Fitness

94 Laird Drive, Toronto, ON M4G 3V2

10.93km
Shoppers Drug Mart

300 Borough Drive, Toronto, ON M1P 4P5

0.6km

Shoppers Drug Mart

1235 McCowan Rd, Toronto, ON M1H 3K3

0.76km

Torrance Compounding Pharmacy

1100 Ellesmere Road, Unit 5, Scarborough, ON M1P 2X3

0.96km
Top Rope Birria

Vancouver, BC V5K 0A5

3356.86km

Biryani

300 Borough Drive, Toronto, ON M1P 4P5

0.49km

Naan and Kabob

300 Borough Drive, Toronto, ON M1P 4P5

0.5km
Scarborough Town Centre

300 Borough Drive, Scarborough, ON M1P 4P5

0.62km

Kennedy Commons

2021 Kennedy Road, Toronto, ON M1P 2M1

1.75km

Oriental Centre

4430 Sheppard Avenue E, Scarborough, ON M1S 5J3

1.96km
Bulk Barn

410 Progress Avenue, Scarborough, ON M1P 5J1

0.61km

FreshCo

1255 Mccowan Road, Toronto, ON M1H 2K3

0.79km

Real Canadian Superstore

1755 Brimley Road, Scarborough, ON M1P 0A3

0.8km
LCBO

748-420 Progress Avenue, Toronto, ON M1P 5J1

0.55km

Magnotta Winery

1760 Midland Avenue, Scarborough, ON M1P 3C2

1.44km

LCBO

21 William Kitchen Rd, Scarborough, ON M1P 5B7

1.72km
Petro-Canada

1270 Brimley Road, Scarborough, ON M1P 3G6

0.2km

Hybird Auto Cleaning Service

7 Golden Gate Crt, Unit C, Scarborough, ON M1P 3A5

0.39km

Circle K

1615 Ellesmere Road, Scarborough, ON M1P 2Y3

0.7km
Cineplex Cinemas Scarborough

300 Borough Drive, Scarborough Town Centre, Scarborough, ON M1P 4P5

0.62km

Woodside Square Cinemas

1571 Sandhurst Circle, Scarborough, ON M1V 5K2

4.26km

Cineplex Odeon Corporation

785 Milner Avenue, Scarborough, ON M1B 3C3

5.41km
Toronto Public Library - Scarborough Civic Centre Branch

156 Borough Drive, Toronto, ON M1P

0.31km

Toronto Public Library- Bendale Branch

1515 Danforth Rd, Scarborough, ON M1J 1H5

2.6km

Toronto Public Library - McGregor Park

2219 Lawrence Avenue E, Toronto, ON M1P 2P5

3.07km
Scarborough General Hospital Medical Mall

3030 Av Lawrence E, Scarborough, ON M1P 2T7

1.89km

Scarborough Health Network

3050 Lawrence Avenue E, Scarborough, ON M1P 2T7

2.08km

Rouge Valley Health System - Rouge Valley Centenary

2867 Ellesmere Road, Scarborough, ON M1E 4B9

4.61km
White Heaven Park

105 Invergordon Ave, Toronto ON M1S 2Z1

1.9km

Highland Heights Park

30 Glendower Circt, Toronto ON

4.19km

North Bridlewood Park

11 Adencliff Rd (btwn. Collingsbrook Blvd. & Pinemeadow Blvd.), Toronto ON M1W 1M8

5.3km
TD Bank Financial Group

300 Borough Dr (in Scarborough Town Centre), Scarborough ON M1P 4P5

0.47km

HSBC of Canada

4438 Sheppard Ave E (Sheppard and Brimley), Scarborough ON M1S 5V9

1.95km

TD Bank Financial Group

2050 Lawrence Ave E, Scarborough ON M1R 2Z5

3.9km