Property Management Co: Del Property Management

Main Intersection: Yonge/Lakeshore

Ownership Type: Condo Apt

Smallest Unit: 500

Largest Unit: 800

Style: Apartment

Stories: 39

Walk Score: 98

Transit Score: 100

Year Built: 2007

Total Units: 493

Amenities: Concierge, Exercise Room, Indoor Pool, Party/Meeting Room

Condominium Corporation #: TSCC - 1863

Maintenance Fees Cover: Water

Owner Pays: Hydro, Heat, Air Conditioning
Stats
Building 18 Yonge Street is situated in the neighbourhood of Waterfront Communities C01 and is located in Toronto, M5E 1Z8 . Additionally, there are neighbourhoods such Niagara, Trinity Bellwoods, Kensington Chinatown, Palmerston Little Italy, Little Portugal in the immediate vicinity. In the Waterfront Communities C01 neighbourhood, 2000 new homes are available for sale, which represents 10.3% of Toronto's total 19506 homes currently listed. Waterfront Communities C01 homeowners pay a monthly mortgage of $3,659, based on an average asking price of $1,080,070, 1.4 times less than Toronto's average list price of $1,555,639. The average listed property in Waterfront Communities C01 is 671 sq ft, has 1.3 bedrooms, and 1.4 bathrooms. In the area around 18 Yonge Street, 32.4% of the homes for sale are apartments.
Very Walkable
Most errands can be accomplished on foot.
Rider's Paradise
Daily errands do not require a car.
Very Bikeable
Most errands can be accomplished on bike.
| | | | |
| --- | --- | --- | --- |
| Unit: 3805 C7247572 | 1 br | 2 bath 1 Parking | 700 sqft | Sold Oct 26, 2023 | $683,000 List: $699,900 |
| Unit: 3701 C6021952 | 1 br | 2 bath 1 Parking | 700 sqft | Sold Jul 07, 2023 | $680,000 List: $699,900 |
| Unit: 2304 C5847664 | 0 br | 1 bath 0 Parking | 0 sqft | Sold Jan 18, 2023 | $440,000 List: $449,000 |
| Unit: 2214 C5810371 | 1 br | 2 bath 1 Parking | 700 sqft | Sold Nov 08, 2022 | $735,000 List: $775,000 |
| Unit: 3305 C5717509 | 1 br | 1 bath 0 Parking | 600 sqft | Sold Aug 29, 2022 | $590,000 List: $609,000 |
| Unit: 1505 C5711994 | 2 br | 1 bath 0 Parking | 600 sqft | Sold Jul 30, 2022 | $650,000 List: $649,000 |
| Unit: 2713 C5665774 | 1 br | 2 bath 1 Parking | 700 sqft | Sold Jul 23, 2022 | $770,000 List: $799,000 |
| Unit: 1016 C5702506 | 1 br | 1 bath 1 Parking | 600 sqft | Sold Jul 22, 2022 | $615,000 List: $625,000 |
| Unit: 713 C5551200 | 2 br | 1 bath 1 Parking | 600 sqft | Sold Apr 27, 2022 | $730,000 List: $699,000 |
| Unit: 714 C5511059 | 1 br | 2 bath 1 Parking | 600 sqft | Sold Apr 05, 2022 | $804,950 List: $827,950 |
| | | | |
| --- | --- | --- | --- |
| Unit: 1606 C7293940 | 1 br | 1 bath 1 Parking | 500 sqft | Leased Dec 02, 2023 | $2,500 List: $2,500 |
| Unit: 1709 C7272322 | 1 br | 2 bath 1 Parking | 700 sqft | Leased Nov 24, 2023 | $2,795 List: $2,795 |
| Unit: 1212 C7309454 | 0 br | 1 bath 0 Parking | 0 sqft | Leased Nov 24, 2023 | $2,090 List: $2,090 |
| Unit: 1805 C7270364 | 2 br | 1 bath 1 Parking | 700 sqft | Leased Nov 15, 2023 | $2,800 List: $2,800 |
| Unit: 3706 C7265446 | 1 br | 2 bath 1 Parking | 700 sqft | Leased Nov 09, 2023 | $2,725 List: $2,775 |
| Unit: 3407 C7237466 | 1 br | 1 bath 1 Parking | 600 sqft | Leased Nov 01, 2023 | $2,750 List: $2,750 |
| Unit: 1113 C7006884 | 2 br | 1 bath 1 Parking | 600 sqft | Leased Oct 23, 2023 | $3,000 List: $3,100 |
| Unit: 1412 C7034780 | 0 br | 1 bath 0 Parking | 0 sqft | Leased Oct 07, 2023 | $2,200 List: $2,200 |
| Unit: 2409 C7000650 | 1 br | 2 bath 1 Parking | 700 sqft | Leased Sep 25, 2023 | $2,950 List: $2,950 |
| Unit: 704 C6782040 | 0 br | 1 bath 0 Parking | 0 sqft | Leased Sep 13, 2023 | $2,095 List: $2,095 |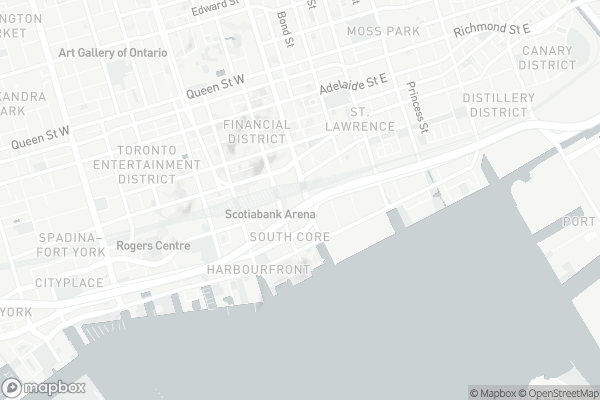 Collège français élémentaire
Elementary: Public
Downtown Alternative School
Elementary: Public
St Michael Catholic School
Elementary: Catholic
St Michael's Choir (Jr) School
Elementary: Catholic
École élémentaire Gabrielle-Roy
Elementary: Public
Market Lane Junior and Senior Public School
Elementary: Public
Native Learning Centre
Secondary: Public
Inglenook Community School
Secondary: Public
St Michael's Choir (Sr) School
Secondary: Catholic
Heydon Park Secondary School
Secondary: Public
Contact Alternative School
Secondary: Public
Collège français secondaire
Secondary: Public
INS Market

65 Front Street West, Toronto

0.35km

The Market by Longo's at Brookfield Place

181 Bay Street, Toronto

0.36km

Longo's Maple Leaf Square

15 York Street, Toronto

0.42km
LCBO

1015 Lake Shore Boulevard East, Toronto

0.22km

Luxury Spirits & Fine Wines Group

1 Yonge Street Suite 1801, Toronto

0.29km

LCBO Specialty Services

33 Freeland Street, Toronto

0.3km
CIBC Square - PizzaForno

81 Bay Street, Toronto

0.06km

Kibo Sushi House - Yonge

16 Yonge Street Unit D, Toronto

0.1km

Subway

16 Yonge Street Unit E & F, Toronto

0.11km
Tim Hortons

40 Bay Street Suite 400, Toronto

0.17km

Second Cup Café featuring Pinkberry Frozen Yogurt

39 Bay Street, Toronto

0.18km

The Fresh Tea Shop

35 The Esplanade, Toronto

0.24km
BDC - Business Development Bank of Canada

81 Bay Street Suite 3700, Toronto

0.06km

CIBC Square

81 Bay Street, Toronto

0.09km

QfxTrades

1 Front Street West, Toronto

0.2km
Neste Petroleum Division Of Neste Canada Inc

10 Bay Street, Toronto

0.34km

Petro-Canada

117 Jarvis Street, Toronto

1.02km

Less Emissions

500-160 John Street, Toronto

1.3km
Shiamak Davar International | SHIAMAK Toronto

16 Yonge Street, Toronto

0.13km

Boxing DownTown Toronto - Private Boxing Lessons - Toronto Personal Training

33 Bay Street, Toronto

0.18km

Mohammed Asfar Fitness

1 Yonge Street, Toronto

0.25km
Jurassic Park

15 York Street, Toronto

0.34km

Succutera

Dogs fontain
Toronto Public Library - St. Lawrence Branch

171 Front Street East, Toronto

0.9km

The Great Library at the Law Society of Ontario

130 Queen Street West, Toronto

1.12km

Toronto Public Library - City Hall Branch

Toronto City Hall, 100 Queen Street West, Toronto

1.2km
CHRONIC CARE MANAGEMENT

1 Yonge Street Suite 1901, Toronto

0.25km

CHRONIC CARE MANAGEMENT

1 Yonge Street Suite 1901, Toronto

0.25km

CHRONIC CARE MANAGEMENT

1 Yonge Street Suite 1901, Toronto

0.25km
Pharmasave SuperCare Toronto

18 Yonge Street, Toronto

0km

1ClinicRx Pharmacy

16 Yonge Street, Toronto

0.1km

1CLINIC

16 Yonge Street unit k, Toronto

0.11km
Brookfield Place

181 Bay Street, Toronto

0.32km

Briell

Toronto-Dominion Centre, Toronto

0.47km

Торонто, скрытый дворик

The PATH - Commerce Court, Toronto

0.47km
Imagine Cinemas Market Square

80 Front Street East, Toronto

0.66km

Slaight Music Stage

King Street West between Peter Street and University Avenue, Toronto

0.95km

TIFF Bell Lightbox

350 King Street West, Toronto

1.15km
The Fox

35 Bay Street, Toronto

0.21km

Miller Tavern

31 Bay Street, Toronto

0.23km

Firkin on Harbour

10 Yonge Street, Toronto

0.23km