Property Management Co: Brookfield Property Management

Main Intersection: Leslie/Sheppard

Ownership Type: Condo Apt

Smallest Unit: 500

Largest Unit: 1000

Style: Apartment

Amenities: Concierge, Exercise Room, Gym, Indoor Pool, Party/Meeting Room, Visitor Parking

Condominium Corporation #: TSCC - 2231
Stats
This building can be found at 19 Singer Court, in the neighbourhood of Bayview Village, in Toronto, Ontario. Among the nearby neighbourhoods are Bayview Woods Steeles, St Andrew Windfields, Willowdale East, Willowdale West, Don Valley Village. 255 new homes are available for sale in Toronto's Bayview Village neighbourhood, representing 1.3% of all current listings in the city. In Toronto, the average price for a home in Bayview Village is $1,277,126. Bayview Village homeowners pay a monthly mortgage of $4,326, 1.2 times less than Toronto's average price for a home. According to the MLS, the average listed property in Bayview Village has 768 sq ft, 1.9 bedrooms, and 2.1 bathrooms. Among the residential properties for sale in the area surrounding 19 Singer Court, 43.9% are apartments.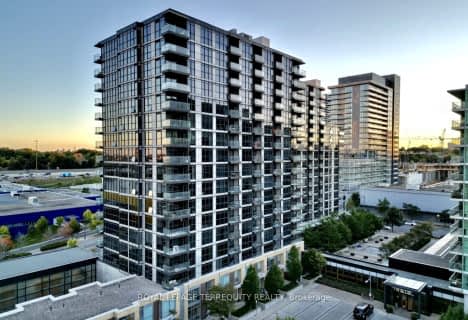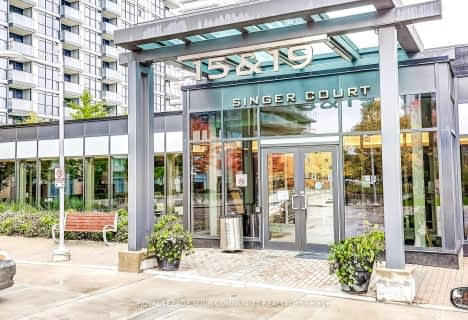 Somewhat Walkable
Some errands can be accomplished on foot.
Excellent Transit
Most errands can be accomplished by public transportation.
Bikeable
Some errands can be accomplished on bike.
| | | | |
| --- | --- | --- | --- |
| Unit: 201B C6694006 | 1 br | 1 bath 0 Parking | 600 sqft | Sold Sep 14, 2023 | $529,000 List: $568,000 |
| Unit: 722 C6781274 | 2 br | 2 bath 1 Parking | 1000 sqft | Sold Sep 12, 2023 | $836,000 List: $699,000 |
| Unit: 1508 C6714808 | 2 br | 2 bath 1 Parking | 1000 sqft | Sold Aug 18, 2023 | $820,000 List: $739,000 |
| Unit: 601A C6691234 | 0 br | 1 bath 0 Parking | 500 sqft | Sold Aug 18, 2023 | $480,000 List: $488,880 |
| Unit: 1717 C6646176 | 1 br | 1 bath 0 Parking | 600 sqft | Sold Jul 18, 2023 | $580,000 List: $549,900 |
| Unit: 1625 C6042291 | 1 br | 1 bath 0 Parking | 500 sqft | Sold May 04, 2023 | $550,000 List: $567,000 |
| Unit: 521 C6036021 | 2 br | 2 bath 1 Parking | 1000 sqft | Sold May 01, 2023 | $820,000 List: $749,000 |
| Unit: 203 C5981933 | 1 br | 1 bath 0 Parking | 700 sqft | Sold Mar 31, 2023 | $570,000 List: $579,900 |
| Unit: 1721 C5981115 | 2 br | 2 bath 1 Parking | 1000 sqft | Sold Mar 27, 2023 | $805,000 List: $688,000 |
| Unit: 303 C5878185 | 1 br | 1 bath 0 Parking | 700 sqft | Sold Feb 15, 2023 | $590,000 List: $589,000 |
| | | | |
| --- | --- | --- | --- |
| Unit: 722 C7228436 | 2 br | 2 bath 1 Parking | 1000 sqft | Leased Oct 28, 2023 | $3,400 List: $3,450 |
| Unit: 201B C7242372 | 1 br | 1 bath 0 Parking | 600 sqft | Leased Oct 27, 2023 | $2,580 List: $2,580 |
| Unit: 503 C7233928 | 1 br | 1 bath 1 Parking | 700 sqft | Leased Oct 24, 2023 | $2,700 List: $2,700 |
| Unit: 216 C7061754 | 1 br | 1 bath 0 Parking | 500 sqft | Leased Oct 17, 2023 | $2,400 List: $2,400 |
| Unit: 1723 C6764080 | 2 br | 2 bath 1 Parking | 1000 sqft | Leased Oct 13, 2023 | $3,350 List: $3,500 |
| Unit: 1510 C7064104 | 1 br | 1 bath 0 Parking | 500 sqft | Leased Oct 12, 2023 | $2,450 List: $2,350 |
| Unit: 201B C7026286 | 1 br | 1 bath 0 Parking | 600 sqft | Leased Sep 28, 2023 | $2,600 List: $2,550 |
| Unit: 1717 C6811408 | 1 br | 1 bath 0 Parking | 600 sqft | Leased Sep 18, 2023 | $2,550 List: $2,650 |
| Unit: 812 C6805982 | 1 br | 1 bath 1 Parking | 500 sqft | Leased Sep 13, 2023 | $2,400 List: $2,400 |
| Unit: 1818 C6792064 | 1 br | 2 bath 0 Parking | 700 sqft | Leased Sep 08, 2023 | $2,600 List: $2,650 |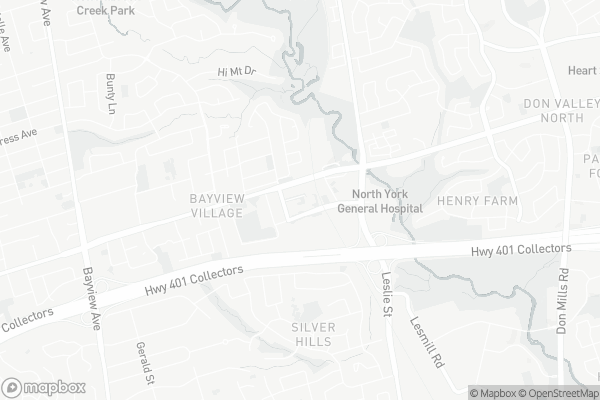 Harrison Public School
Elementary: Public
Lescon Public School
Elementary: Public
Elkhorn Public School
Elementary: Public
Windfields Junior High School
Elementary: Public
Dunlace Public School
Elementary: Public
Dallington Public School
Elementary: Public
North East Year Round Alternative Centre
Secondary: Public
St Andrew's Junior High School
Secondary: Public
Windfields Junior High School
Secondary: Public
École secondaire Étienne-Brûlé
Secondary: Public
Georges Vanier Secondary School
Secondary: Public
York Mills Collegiate Institute
Secondary: Public
Pusateri's Fine Foods

2901 Bayview Avenue, North York

1.19km

Longo's York Mills

808 York Mills Road, North York

1.96km

Tone Tai Supermarket

3030 Don Mills Road East, North York

2.27km
LCBO

2901 Bayview Avenue - Unit 125 Bayview Village Mall, Toronto

1.15km

Northern Landings GinBerry

2901 Bayview Avenue, Toronto

1.52km

LCBO

808 York Mills Road, North York

2km
McDonald's

1125 Sheppard Avenue East, North York

0.09km

J&Y Chinese Cuisine 怡景轩

1108 Sheppard Avenue East, North York

0.19km

IKEA North York - Restaurant

15 Provost Drive, North York

0.26km
McDonald's

1125 Sheppard Avenue East, North York

0.09km

Sharetea

101 Esther Shiner Boulevard, Toronto

0.21km

Peacher Peacher

95 Esther Shiner Boulevard, North York

0.21km
BMO Bank of Montreal

57 Provost Drive, North York

0.12km

TD Canada Trust Branch and ATM

50 Provost Drive, Toronto

0.15km

RBC Royal Bank

27 Rean Drive, Toronto

1.13km
AMCO

1125 Sheppard Avenue East, North York

0.1km

Canadian Tire Gas+

1-1015 Sheppard Avenue East, North York

0.27km

Shell

730 Sheppard Avenue East, North York

0.55km
3D Fitness

33 Singer Court, Toronto

0.07km

Oxygen Yoga and Fitness

103 Esther Shiner Boulevard, North York

0.16km

Body Revive | MedSpa and Wellness Centre (Bailine)

1100 Sheppard Avenue East, North York

0.18km
Ambrose Parkette

Ambrose Parkette

5 Ambrose Road, Toronto

0.17km

Ethennonnhawahstihnen Park

80 McMahon Drive, North York

0.29km
Toronto Public Library - Bayview Branch

2901 Bayview Avenue, North York

1.24km

Toronto Public Library - Fairview Branch

35 Fairview Mall Drive, North York

2.11km

Toronto Public Library - Hillcrest Branch

5801 Leslie Street, North York

3.06km
North York Medical Clinic

1100 Sheppard Avenue East Unit# 107, North York

0.17km

Apex Rehab & Assessment Centre

1110 Sheppard Avenue East Unit # 203, North York

0.18km

Dr Pairaudeau

1100 Sheppard Avenue East Suite 402, North York

0.18km
Roya Boutique Pharmacy

75 Provost Drive fax 416-221-7737, Toronto

0.07km

Main Drug Mart

1100 Sheppard Avenue East, North York

0.17km

The Medicine Shoppe Pharmacy

794 Sheppard Avenue East, North York

0.43km
Wycliffe Square Plaza

804 Sheppard Avenue East, North York

0.41km

Nymark Plaza

Leslie Street, North York

1.14km

Bayview Village Shopping Centre

2901 Bayview Avenue, North York

1.16km
Cineplex Cinemas Fairview Mall

1800 Sheppard Avenue East Unit Y007, North York

2.28km

Cineplex Cinemas Empress Walk

Empress Walk, 5095 Yonge Street 3rd Floor, North York

3.43km

Cineplex VIP Cinemas Don Mills

12 Marie Labatte Road, Toronto

4.36km
IL FORNELLO - Bayview Village

2901 Bayview Avenue, North York

1.34km

The Goose

1875 Leslie Street, North York

1.67km

St. Louis Bar & Grill

808 York Mills Road Unit A-24, Toronto

1.92km