Property Management Co: Brookfield Property Management

Main Intersection: Leslie/Sheppard

Ownership Type: Condo Apt

Smallest Unit: 600

Largest Unit: 1200

Style: Apartment

Amenities: Concierge, Exercise Room, Guest Suites, Indoor Pool, Party/Meeting Room, Visitor Parking

Condominium Corporation #: TSCC - 2176
Stats
Building 20 Bloorview Place is situated in the neighbourhood of Don Valley Village and is located in Toronto, M2J 0A6 . Additionally, there are neighbourhoods such Hillcrest Village, Henry Farm, Pleasant View, Bayview Woods Steeles, Bayview Village in the immediate vicinity. In the Don Valley Village neighbourhood, 80 new homes are available for sale, which represents 0.5% of Toronto's total 17607 homes currently listed. Don Valley Village homeowners pay a monthly mortgage of $3,541, based on an average asking price of $1,045,188, 1.4 times less than Toronto's average list price of $1,504,186. The average listed property in Don Valley Village is 855 sq ft, has 2.3 bedrooms, and 1.9 bathrooms. In the area around 20 Bloorview Place, 31.3% of the homes for sale are apartments.
Currently there are no apartments for sale at 20 Bloorview Place. Contact us for this details regarding this building's price history or to see units in nearby buildings.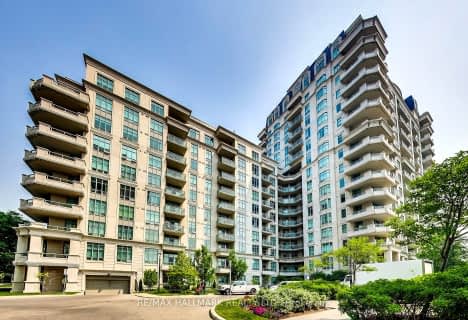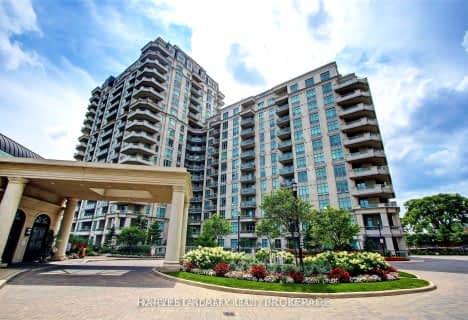 Car-Dependent
Most errands require a car.
Excellent Transit
Most errands can be accomplished by public transportation.
Bikeable
Some errands can be accomplished on bike.
| | | | |
| --- | --- | --- | --- |
| Unit: 914 C6178620 | 1 br | 1 bath 1 Parking | 500 sqft | Sold Jun 20, 2023 | $595,000 List: $615,000 |
| Unit: 819 C5943536 | 2 br | 2 bath 0 Parking | 900 sqft | Sold May 09, 2023 | $899,000 List: $899,000 |
| Unit: #816 C5987277 | 2 br | 2 bath 1 Parking | 900 sqft | Sold Apr 15, 2023 | $870,000 List: $899,900 |
| Unit: 907 C6005949 | 2 br | 2 bath 2 Parking | 900 sqft | Sold Apr 04, 2023 | $930,000 List: $928,000 |
| Unit: 220 C5884441 | 2 br | 2 bath 3 Parking | 1200 sqft | Sold Mar 28, 2023 | $1,250,000 List: $1,249,000 |
| Unit: 1104 C5713246 | 2 br | 2 bath 1 Parking | 800 sqft | Sold Sep 01, 2022 | $750,000 List: $799,800 |
| Unit: 1106 C5715259 | 2 br | 2 bath 2 Parking | 1600 sqft | Sold Aug 03, 2022 | $1,189,000 List: $1,290,000 |
| Unit: 711 C5575412 | 1 br | 1 bath 1 Parking | 600 sqft | Sold Apr 23, 2022 | $755,000 List: $749,000 |
| Unit: 516 C5567087 | 2 br | 2 bath 1 Parking | 900 sqft | Sold Apr 12, 2022 | $915,000 List: $788,000 |
| Unit: 810 C5552374 | 2 br | 2 bath 1 Parking | 800 sqft | Sold Apr 05, 2022 | $860,000 List: $799,000 |
| | | | |
| --- | --- | --- | --- |
| Unit: 221 C6786128 | 1 br | 1 bath 1 Parking | 700 sqft | Leased Oct 02, 2023 | $2,800 List: $2,800 |
| Unit: 1604 C6790310 | 2 br | 2 bath 1 Parking | 1200 sqft | Leased Sep 11, 2023 | $4,100 List: $3,950 |
| Unit: 607 C6758918 | 2 br | 2 bath 1 Parking | 900 sqft | Leased Aug 25, 2023 | $3,200 List: $3,200 |
| Unit: 1207 C6717560 | 2 br | 2 bath 1 Parking | 900 sqft | Leased Aug 10, 2023 | $3,200 List: $3,000 |
| Unit: 1207 C6689530 | 2 br | 2 bath 1 Parking | 900 sqft | Leased Jul 28, 2023 | $3,150 List: $3,000 |
| Unit: 713 C6675464 | 1 br | 1 bath 1 Parking | 500 sqft | Leased Jul 28, 2023 | $2,500 List: $2,500 |
| Unit: 615 C6642954 | 2 br | 2 bath 1 Parking | 900 sqft | Leased Jul 24, 2023 | $3,000 List: $3,000 |
| Unit: 1016 C5864877 | 2 br | 2 bath 0 Parking | 900 sqft | Leased May 04, 2023 | $3,200 List: $3,200 |
| Unit: 814 C6016385 | 1 br | 1 bath 1 Parking | 500 sqft | Leased Apr 17, 2023 | $2,400 List: $2,400 |
| Unit: 1705 C6027537 | 1 br | 1 bath 1 Parking | 600 sqft | Leased Apr 17, 2023 | $2,400 List: $2,400 |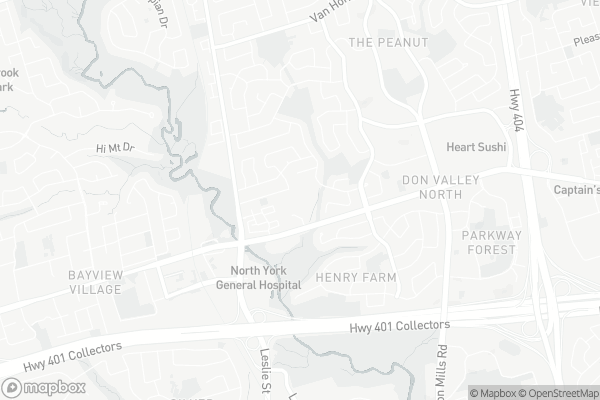 St Matthias Catholic School
Elementary: Catholic
Woodbine Middle School
Elementary: Public
Shaughnessy Public School
Elementary: Public
Lescon Public School
Elementary: Public
St Timothy Catholic School
Elementary: Catholic
Dallington Public School
Elementary: Public
North East Year Round Alternative Centre
Secondary: Public
Windfields Junior High School
Secondary: Public
École secondaire Étienne-Brûlé
Secondary: Public
George S Henry Academy
Secondary: Public
Georges Vanier Secondary School
Secondary: Public
York Mills Collegiate Institute
Secondary: Public
Tone Tai Supermarket

3030 Don Mills Road East, North York

1.38km

ALI'S MARKET

3018 Don Mills Road, North York

1.41km

Sunny Supermarket

115 Ravel Road, North York

1.91km
LCBO

1800 Sheppard Avenue East, North York

1.23km

The Beer Store

3078 Don Mills Road, North York

1.41km

LCBO

2901 Bayview Avenue - Unit 125 Bayview Village Mall, Toronto

2.08km
Tim Hortons

4001 Leslie Street, North York

0.61km

Subway

4001 Leslie Street, Toronto

0.62km

BowThai restaurant

4755 Leslie Street, North York

0.63km
Coffee Garden

1333 Sheppard Avenue East #117, North York

0.38km

Tim Hortons

4001 Leslie Street, North York

0.61km

Starbucks

4001 Leslie Street, North York

0.61km
BMO Bank of Montreal

4797 Leslie Street, Willowdale

0.66km

BMO Bank of Montreal

57 Provost Drive, North York

1.1km

TD Canada Trust Branch and ATM

50 Provost Drive, Toronto

1.1km
Circle K

Esso

4751 Leslie Street, North York

0.68km

Circle K

4751 Leslie Street, North York

0.7km
3D Fitness

33 Singer Court, Toronto

0.93km

Body Revive | MedSpa and Wellness Centre (Bailine)

1100 Sheppard Avenue East, North York

0.93km

Jo Fitness Academy

1100 Sheppard Avenue East #101, North York

0.95km
Dallington Park

Maddie's Healing Garden

10 Buchan Court, North York

0.12km

Clovercrest Parkette

Clovercrest Parkette, 23 Clovercrest Road, North York

0.26km
Toronto Public Library - Fairview Branch

35 Fairview Mall Drive, North York

1.12km

Toronto Public Library - Bayview Branch

2901 Bayview Avenue, North York

2.17km

Toronto Public Library - Pleasant View Branch

575 Van Horne Avenue, Toronto

2.41km
Phillips House (NYGH)

10 Buchan Court, North York

0.12km

Young Gerald

1333 Sheppard Avenue East, North York

0.37km

Primary Prevention Inc.

310-1333 Sheppard Avenue East, North York

0.38km
Main Drug Mart Pharmacy

1333 Sheppard Avenue East, North York

0.35km

North York General Hospital -North York Gen Hosp Pharmacy

4001 Leslie Street, North York

0.65km

Shoppers Drug Mart

4865 Leslie Street, Toronto

0.71km
Nymark Plaza

Leslie Street, North York

0.67km

CA Mega Mall

1850 Sheppard Avenue East, North York

1.22km

CS Mega Mall

1800 Sheppard Avenue East, North York

1.22km
Cineplex Cinemas Fairview Mall

1800 Sheppard Avenue East Unit Y007, North York

1.3km

Cineplex Cinemas Empress Walk

Empress Walk, 5095 Yonge Street 3rd Floor, North York

4.31km
St. Louis Bar & Grill

1800 Sheppard Avenue East Unit 2016, North York

1.27km

Moxies Fairview Mall Restaurant

1800 Sheppard Avenue East, North York

1.3km

Bourbon Street Grill

1800 Sheppard Avenue East, North York

1.36km