Property Management Co: Goldview Property Management

Main Intersection: Mt. Pleasant/Davisvi

Ownership Type: Condo Apt

Smallest Unit: 500

Largest Unit: 700

Style: Apartment

Stories: 9

Walk Score: 89

Transit Score: 85

Year Built: 2003

Total Units: 148

Amenities: Bbqs Allowed, Exercise Room, Guest Suites, Party/Meeting Room

Condominium Corporation #: TSCC - 1553

Maintenance Fees Cover: Water

Owner Pays: Hydro, Heat, Air Conditioning
Stats
This building is located at 245 Davisville Avenue, Toronto, M4S 3H4 and is situated in the neighbourhood of Mount Pleasant West. Other neighbourhoods nearby are Yonge Eglinton, Mount Pleasant East, Yonge St Clair, Lawrence Park South, Lawrence Park North. The district of Mount Pleasant West has 354 postings available. That's just 1.8% of the 19506 total properties for sale in the city of Toronto. Homes in Mount Pleasant West are listed for an average asking price of $896,372, or an estimated monthly mortgage of $3,037. That is 1.7 times less the average list price of $1,557,248 in Toronto. Mount Pleasant West listed properties average 620 sq ft, 1.3 beds, and 1.5 baths. Apartments make up 42.4% of homes for sale in the neighbourhood around 245 Davisville Avenue.

Somewhat Walkable
Some errands can be accomplished on foot.
Excellent Transit
Most errands can be accomplished by public transportation.
Bikeable
Some errands can be accomplished on bike.
| | | | |
| --- | --- | --- | --- |
| Unit: 711 C6651642 | 2 br | 2 bath 1 Parking | 900 sqft | Sold Jul 17, 2023 | $980,000 List: $799,000 |
| Unit: 412 C5961480 | 1 br | 1 bath 0 Parking | 700 sqft | Sold May 17, 2023 | $709,000 List: $599,900 |
| Unit: 703 C6047899 | 1 br | 1 bath 1 Parking | 500 sqft | Sold May 02, 2023 | $635,000 List: $589,700 |
| Unit: 601 C5828460 | 1 br | 1 bath 0 Parking | 500 sqft | Sold Nov 20, 2022 | $569,900 List: $569,900 |
| Unit: 516 C5759432 | 2 br | 1 bath 1 Parking | 700 sqft | Sold Sep 12, 2022 | $702,000 List: $700,000 |
| Unit: 409 C5642230 | 1 br | 1 bath 0 Parking | 700 sqft | Sold Jun 22, 2022 | $770,000 List: $799,000 |
| Unit: Uph14 C5623202 | 2 br | 2 bath 0 Parking | 700 sqft | Sold May 21, 2022 | $935,000 List: $959,000 |
| Unit: 313 C5552586 | 1 br | 1 bath 1 Parking | 700 sqft | Sold Apr 01, 2022 | $765,000 List: $599,900 |
| Unit: 712 C5516641 | 1 br | 1 bath 1 Parking | 700 sqft | Sold Mar 16, 2022 | $810,000 List: $805,000 |
| Unit: 613 C5518626 | 1 br | 1 bath 1 Parking | 700 sqft | Sold Mar 07, 2022 | $775,000 List: $739,900 |
| | | | |
| --- | --- | --- | --- |
| Unit: 305 C6775452 | 2 br | 2 bath 1 Parking | 900 sqft | Leased Sep 06, 2023 | $3,400 List: $3,400 |
| Unit: Lph 8 C5958052 | 1 br | 1 bath 1 Parking | 700 sqft | Leased Aug 22, 2023 | $2,900 List: $2,900 |
| Unit: 216 C5894759 | 2 br | 1 bath 1 Parking | 700 sqft | Leased Mar 29, 2023 | $2,600 List: $2,700 |
| Unit: Uph05 C5766873 | 2 br | 2 bath 1 Parking | 900 sqft | Leased Oct 24, 2022 | $3,300 List: $3,300 |
| Unit: #113 C5760485 | 1 br | 1 bath 1 Parking | 600 sqft | Leased Oct 11, 2022 | $2,600 List: $2,600 |
| Unit: 305 C5685214 | 2 br | 2 bath 1 Parking | 900 sqft | Leased Jul 30, 2022 | $3,350 List: $3,350 |
| Unit: 714 C5637803 | 1 br | 1 bath 1 Parking | 700 sqft | Leased Jun 23, 2022 | $2,500 List: $2,500 |
| Unit: Lph09 C5621052 | 2 br | 1 bath 0 Parking | 700 sqft | Leased May 24, 2022 | $2,500 List: $2,500 |
| Unit: Lph 8 C5467244 | 1 br | 1 bath 1 Parking | 700 sqft | Leased Mar 03, 2022 | $2,500 List: $2,500 |
| Unit: Up04 C5402345 | 1 br | 1 bath 1 Parking | 600 sqft | Leased Oct 20, 2021 | $2,000 List: $2,000 |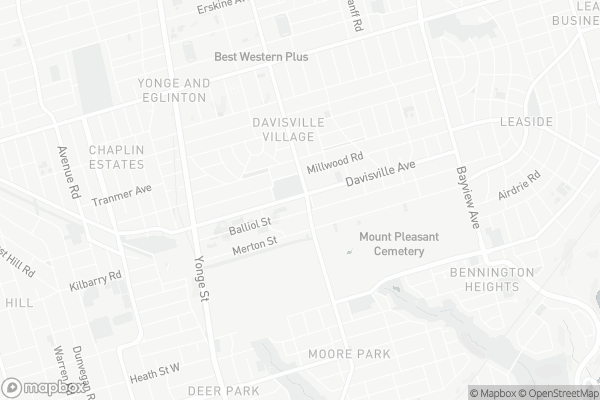 Spectrum Alternative Senior School
Elementary: Public
Hodgson Senior Public School
Elementary: Public
Davisville Junior Public School
Elementary: Public
Deer Park Junior and Senior Public School
Elementary: Public
Eglinton Junior Public School
Elementary: Public
Maurice Cody Junior Public School
Elementary: Public
Msgr Fraser College (Midtown Campus)
Secondary: Catholic
Leaside High School
Secondary: Public
Marshall McLuhan Catholic Secondary School
Secondary: Catholic
North Toronto Collegiate Institute
Secondary: Public
Lawrence Park Collegiate Institute
Secondary: Public
Northern Secondary School
Secondary: Public
Friends Fine Food & Groceries

1881 Yonge Street, Toronto

0.72km

Metro

2300 Yonge Street, Toronto

1.27km

Bayview & Eglinton

656 Eglinton Avenue East, Toronto

1.43km
LCBO

1955 Yonge Street, Toronto

0.74km

Wine Rack

1920 Yonge Street Unit 109, Toronto

0.79km

LCBO

101 Eglinton Avenue East, Toronto

0.98km
KFC

415 Mount Pleasant Road, Toronto

0.13km

Tim Hortons

381 Mount Pleasant Road, Toronto

0.15km

Starving Artist

505 Mount Pleasant Road, Toronto

0.17km
Delimark Cafes

477 Mount Pleasant Road, Toronto

0.14km

Tim Hortons

381 Mount Pleasant Road, Toronto

0.15km

Well and Better Coffee Mount Pleasant

620 Mount Pleasant Road, Toronto

0.47km
Meridian Credit Union

609 Mount Pleasant Road, Toronto

0.45km

HomeEquity Bank (CHIP Reverse Mortgage)

1881 Yonge Street Suite 300, Toronto

0.74km

OCTAGONPLUS PREPAID VISA CARD

1920 Yonge Street Suite 200, Toronto

0.77km
Circle K

381 Mount Pleasant Road, Toronto

0.16km

Esso

381 Mount Pleasant Road, Toronto

0.18km

Petro-Canada

536 Mount Pleasant Road, Toronto

0.25km
GoodLife Fitness Toronto Mount Pleasant and Davisville

250 Davisville Avenue, Toronto

0.13km

LabMotus Health & Performance Clinic

511 Mount Pleasant Road, Toronto

0.21km

Frantastic Yoga & Fitness

221 Balliol Street, Toronto

0.23km
Mount Pleasant Parkette

441 Mount Pleasant Road, Toronto

0.07km

Mount Pleasant Parkette

Sharon Lois & Bram Playground

June Rowlands Park

0.09km
Toronto Public Library - Mount Pleasant Branch

599 Mount Pleasant Road, Toronto

0.44km

Toronto Public Library Workers Union

20 Eglinton Avenue East, Toronto

1.15km

Toronto Public Library - Deer Park Branch

40 Saint Clair Avenue East, Toronto

1.32km
Headache & Pain Management

124 Merton Street, Toronto

0.51km

Davisville Medical Clinic

1901 Yonge Street #4, Toronto

0.74km

Community & Consultation PAEDIATRICS

1849 Yonge Street, Toronto

0.75km
Davisville Guardian Compounding Pharmacy

1881 Yonge Street, Toronto

0.73km

Shoppers Drug Mart

710 Mount Pleasant Road, Toronto

0.74km

Pharmasave Davisville

4-1901 Yonge Street, Toronto

0.74km
Doppelganger Shopping

68 Merton Street, Toronto

0.62km

Atomy Toronto Eglinton Centre

20 Eglinton Avenue East, Toronto

1.15km

Rio Can

81 Roehampton Avenue, Toronto

1.18km
Regent Theatre

551 Mount Pleasant Road, Toronto

0.33km

Vennersys Cinema Solutions

1920 Yonge Street #200, Toronto

0.77km

Cineplex Cinemas Yonge-Eglinton and VIP

2300 Yonge Street, Toronto

1.22km
The Chef Upstairs

516 Mount Pleasant Road, Toronto

0.22km

Red Lantern Pub

228 Merton Street, Toronto

0.29km

The Belsize Public House

535 Mount Pleasant Road, Toronto

0.3km