Property Management Co: Duka Property Management

Main Intersection: Mccowan/Finch

Ownership Type: Condo Apt

Smallest Unit: 900

Largest Unit: 1000

Style: Apartment

Stories: 19

Walk Score: 77

Transit Score: 70

Year Built: 1987

Total Units: 243

Amenities: Concierge, Exercise Room, Indoor Pool, Visitor Parking

Condominium Corporation #: MTCC - 753

Maintenance Fees Cover: None

Owner Pays: Hydro, Heat, Air Conditioning, Water
Stats
This building can be found at 30 Thunder Grove, in the neighbourhood of Agincourt North, in Toronto, Ontario. Among the nearby neighbourhoods are Agincourt South Malvern West, Milliken, Tam Oshanter Sullivan, Dorset Park, Malvern. 64 new homes are available for sale in Toronto's Agincourt North neighbourhood, representing 0.3% of all current listings in the city. In Toronto, the average price for a home in Agincourt North is $724,166. Agincourt North homeowners pay a monthly mortgage of $2,453, 2.2 times less than Toronto's average price for a home. According to the MLS, the average listed property in Agincourt North has 733 sq ft, 2 bedrooms, and 1.9 bathrooms. Among the residential properties for sale in the area surrounding 30 Thunder Grove, 15.6% are apartments.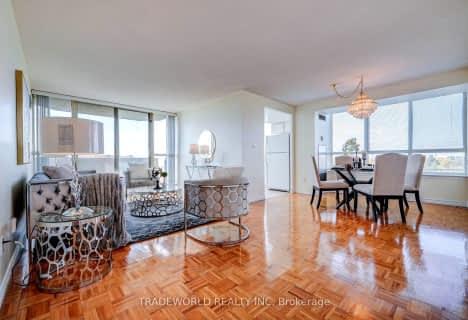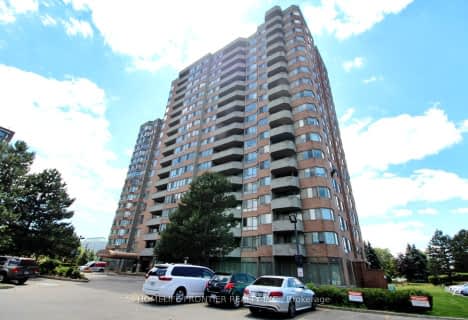 Currently there are no apartments for rent at 30 Thunder Grove. Contact us for this details regarding this building's price history or to see units in nearby buildings.
Car-Dependent
Most errands require a car.
Good Transit
Some errands can be accomplished by public transportation.
Bikeable
Some errands can be accomplished on bike.
| | | | |
| --- | --- | --- | --- |
| Unit: 1709 E6012564 | 1 br | 1 bath 0 Parking | 700 sqft | Sold May 24, 2023 | $550,000 List: $529,990 |
| Unit: 1712 E5974600 | 2 br | 2 bath 1 Parking | 900 sqft | Sold May 15, 2023 | $615,000 List: $625,000 |
| Unit: 1606 E5928760 | 2 br | 2 bath 1 Parking | 900 sqft | Sold May 11, 2023 | $565,000 List: $549,999 |
| Unit: 401 E6048603 | 2 br | 2 bath 1 Parking | 1000 sqft | Sold May 04, 2023 | $585,000 List: $595,000 |
| Unit: 701 E6049917 | 2 br | 2 bath 1 Parking | 1000 sqft | Sold May 03, 2023 | $600,000 List: $524,900 |
| Unit: 1702 E6031207 | 2 br | 2 bath 2 Parking | 1000 sqft | Sold Apr 18, 2023 | $550,000 List: $549,999 |
| Unit: 1114 E5909679 | 2 br | 2 bath 0 Parking | 900 sqft | Sold Apr 12, 2023 | $595,000 List: $625,000 |
| Unit: 313 E5983971 | 2 br | 2 bath 1 Parking | 1000 sqft | Sold Mar 31, 2023 | $590,000 List: $595,000 |
| Unit: 304 E5833108 | 2 br | 2 bath 1 Parking | 1200 sqft | Sold Jan 18, 2023 | $545,000 List: $545,000 |
| Unit: 704 E5839208 | 2 br | 2 bath 1 Parking | 1200 sqft | Sold Dec 22, 2022 | $529,000 List: $529,800 |
| | | | |
| --- | --- | --- | --- |
| Unit: 410 E6665846 | 2 br | 2 bath 1 Parking | 1200 sqft | Leased Jul 29, 2023 | $3,150 List: $3,150 |
| Unit: 1406 E6660892 | 2 br | 2 bath 1 Parking | 800 sqft | Leased Jul 21, 2023 | $2,900 List: $2,900 |
| Unit: 101 E5936079 | 2 br | 2 bath 0 Parking | 900 sqft | Leased Mar 29, 2023 | $2,600 List: $2,500 |
| Unit: 1603 E5735586 | 1 br | 1 bath 1 Parking | 700 sqft | Leased Aug 20, 2022 | $2,400 List: $2,450 |
| Unit: 1711 E5483472 | 2 br | 2 bath 1 Parking | 900 sqft | Leased Feb 06, 2022 | $2,150 List: $2,150 |
| Unit: 101 E5451485 | 2 br | 2 bath 0 Parking | 900 sqft | Leased Dec 30, 2021 | $2,100 List: $2,100 |
| Unit: 803 E4931407 | 1 br | 1 bath 1 Parking | 700 sqft | Leased Nov 27, 2020 | $1,600 List: $1,690 |
| Unit: 211 E4529320 | 2 br | 2 bath 1 Parking | 900 sqft | Leased Jul 27, 2019 | $2,200 List: $2,200 |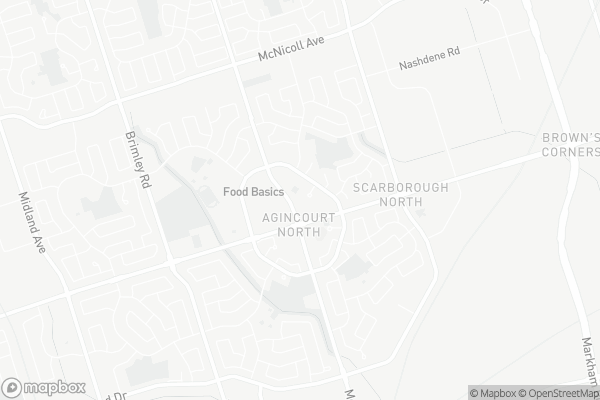 ÉÉC Saint-Jean-de-Lalande
Elementary: Catholic
St Ignatius of Loyola Catholic School
Elementary: Catholic
Anson S Taylor Junior Public School
Elementary: Public
Our Lady of Grace Catholic School
Elementary: Catholic
Iroquois Junior Public School
Elementary: Public
Percy Williams Junior Public School
Elementary: Public
Delphi Secondary Alternative School
Secondary: Public
Msgr Fraser-Midland
Secondary: Catholic
Sir William Osler High School
Secondary: Public
Francis Libermann Catholic High School
Secondary: Catholic
Albert Campbell Collegiate Institute
Secondary: Public
Agincourt Collegiate Institute
Secondary: Public
G-Funk KTV

1001 sandhurst circle, Toronto, ON M1V 1Z6

0.22km

Wild Wing

2628 McCowan Road, Toronto, ON M1S 5J8

0.3km

Twilight Family Restaurant & Bar

12-55 Nugget Avenue, Scarborough, ON M1S 3L1

2.02km
Tim Hortons

1571 Sandhurst Circle, Toronto, ON M1V 1V2

0.25km

Hi.Tea Cafe

1571 Sandhurst Circle, Unit 103A, Toronto, ON M1V 1V2

0.26km

Mabu Cafe

2361 Brimley Road, Unit D2, Toronto, ON M1S 1K6

1.38km
Brimley Pharmacy

127 Montezuma Trail, Toronto, ON M1V 1K4

1.08km

Clinicare Discount Pharmacy

2250 Markham Road, Unit 3, Toronto, ON M1B 2W4

1.71km

Finch Midland Pharmacy

4190 Finch Avenue E, Scarborough, ON M1S 4T7

1.75km
Subway

1571 Sandhurst Circle, Toronto, ON M1V 1V2

0.15km

Casa Deluz Banquet Hall

1571 Sandhurst Circle, Toronto, ON M1V 1V2

0.15km

Wild Wing

1571 Sandhurst Circle, SCARBOROUGH, ON M1V 1V2

0.16km
Woodside Square

1571 Sandhurst Circle, Toronto, ON M1V 1V2

0.23km

Chartwell Shopping Centre

2301 Brimley Road, Toronto, ON M1S 5B8

1.85km

Skycity Shopping Centre

3275 Midland Avenue, Toronto, ON M1V 0C4

1.81km
Food Basics

1571 Sandhurst Circle, Scarborough, ON M1V 1V2

0.37km

Prosperity Supermarket

2301 Brimley Road, Toronto, ON M1S 3L6

1.85km

Bestco Food Mart

175 Commander Boulevard, Toronto, ON M1S 3M7

1.53km
LCBO

1571 Sandhurst Circle, Toronto, ON M1V 1V2

0.33km

LCBO

Big Plaza, 5995 Steeles Avenue E, Toronto, ON M1V 5P7

2.98km

LCBO

748-420 Progress Avenue, Toronto, ON M1P 5J1

3.76km
Esso

2201 McCowan Road, Scarborough, ON M1S 4G6

1.19km

Agincourt Mazda

5500 Finch Avenue E, Scarborough, ON M1S 0C7

1.9km

Chin's Heating & Cooling

90 Nugget Avenue, Unit 3, Toronto, ON M1S 3A7

1.99km
Woodside Square Cinemas

1571 Sandhurst Circle, Scarborough, ON M1V 5K2

0.37km

Cineplex Cinemas Scarborough

300 Borough Drive, Scarborough Town Centre, Scarborough, ON M1P 4P5

3.88km

Cineplex Odeon

785 Milner Avenue, Toronto, ON M1B 3C3

5.22km
Woodside Square Library

1571 Sandhurst Cir, Toronto, ON M1V 1V2

0.37km

Goldhawk Park Public Library

295 Alton Towers Circle, Toronto, ON M1V 4P1

1.87km

Toronto Public Library - Burrows Hall

1081 Progress Avenue, Scarborough, ON M1B 5Z6

3.12km
The Scarborough Hospital

3030 Birchmount Road, Scarborough, ON M1W 3W3

3.53km

Rouge Valley Health System - Rouge Valley Centenary

2867 Ellesmere Road, Scarborough, ON M1E 4B9

5.91km

Scarborough General Hospital Medical Mall

3030 Av Lawrence E, Scarborough, ON M1P 2T7

6.07km
Milliken Park

5555 Steeles Ave E (btwn McCowan & Middlefield Rd.), Scarborough ON M9L 1S7

2.24km

White Heaven Park

105 Invergordon Ave, Toronto ON M1S 2Z1

2.82km

Highland Heights Park

30 Glendower Circt, Toronto ON

3.17km
HSBC of Canada

4438 Sheppard Ave E (Sheppard and Brimley), Scarborough ON M1S 5V9

2.4km

RBC Royal Bank

4751 Steeles Ave E (at Silver Star Blvd.), Toronto ON M1V 4S5

3.17km

CIBC

7021 Markham Rd (at Steeles Ave. E), Markham ON L3S 0C2

3.33km