Property Management Co: Duka Property Management

Main Intersection: Finch/Mccowan

Ownership Type: Condo Apt

Smallest Unit: 600-699

Largest Unit: 900-999

Style: Apartment

Stories: 19

Walk Score: 76

Transit Score: 70

Year Built: 2002

Total Units: 337

Amenities: Concierge, Exercise Room, Indoor Pool

Condominium Corporation #: TSCC - 1423

Maintenance Fees Cover: None

Owner Pays: Hydro, Heat, Air Conditioning, Water
Building 2627 McCowan Road is situated in the neighbourhood of Agincourt North and is located in Toronto, M1S 5T1 . Additionally, there are neighbourhoods such Agincourt South Malvern West, Milliken, Tam Oshanter Sullivan, Dorset Park, Malvern in the immediate vicinity. In the Agincourt North neighbourhood, 51 new homes are available for sale, which represents 0.4% of Toronto's total 13846 homes currently listed. Agincourt North homeowners pay a monthly mortgage of $1,814, based on an average asking price of $535,361, 3 times less than Toronto's average list price of $1,596,121. The average listed property in Agincourt North is 467 sq ft, has 1.6 bedrooms, and 1.4 bathrooms. In the area around 2627 McCowan Road, 17.6% of the homes for sale are apartments.
Car-Dependent
Almost all errands require a car.
Good Transit
Some errands can be accomplished by public transportation.
Bikeable
Some errands can be accomplished on bike.
| | | | |
| --- | --- | --- | --- |
| Unit: 909 E5947849 | 1 br | 2 bath 1 Parking | 700-799 sqft | Sold Mar 14, 2023 | $558,000 List: $559,900 |
| Unit: 308 E5951727 | 1 br | 2 bath 1 Parking | 700-799 sqft | Sold Mar 11, 2023 | $545,000 List: $549,000 |
| Unit: #2006 E5865690 | 2 br | 1 bath 1 Parking | 700-799 sqft | Sold Feb 15, 2023 | $550,000 List: $558,888 |
| Unit: 802 E5865719 | 1 br | 1 bath 1 Parking | 600-699 sqft | Sold Feb 03, 2023 | $520,000 List: $540,000 |
| Unit: 1015 E5803222 | 1 br | 2 bath 1 Parking | 700-799 sqft | Sold Dec 21, 2022 | $567,000 List: $599,000 |
| Unit: 1207 E5701479 | 2 br | 2 bath 1 Parking | 800-899 sqft | Sold Sep 20, 2022 | $595,000 List: $649,000 |
| Unit: 612 E5630776 | 1 br | 1 bath 1 Parking | 600-699 sqft | Sold Aug 16, 2022 | $535,000 List: $549,000 |
| Unit: 1905 E5701187 | 1 br | 1 bath 1 Parking | 700-799 sqft | Sold Aug 07, 2022 | $555,000 List: $569,990 |
| Unit: 905 E5707957 | 1 br | 1 bath 0 Parking | 700-799 sqft | Sold Aug 03, 2022 | $548,000 List: $558,000 |
| Unit: 817 E5680961 | 2 br | 2 bath 1 Parking | 800-899 sqft | Sold Jul 11, 2022 | $670,000 List: $649,000 |
| | | | |
| --- | --- | --- | --- |
| Unit: Th-02 E5903765 | 2 br | 3 bath 2 Parking | 1200-1399 sqft | Leased Feb 25, 2023 | $3,350 List: $3,400 |
| Unit: 1001 E5854880 | 1 br | 1 bath 0 Parking | 600-699 sqft | Leased Jan 07, 2023 | $2,150 List: $2,200 |
| Unit: 817 E5763431 | 2 br | 2 bath 1 Parking | 800-899 sqft | Leased Oct 04, 2022 | $2,700 List: $2,700 |
| Unit: 813 E5771700 | 1 br | 2 bath 1 Parking | 700-799 sqft | Leased Sep 26, 2022 | $2,350 List: $2,350 |
| Unit: 1807 E5720784 | 2 br | 2 bath 0 Parking | 800-899 sqft | Leased Aug 07, 2022 | $2,600 List: $2,500 |
| Unit: Uph 1 E5634694 | 1 br | 2 bath 1 Parking | 700-799 sqft | Leased Jul 12, 2022 | $2,350 List: $2,350 |
| Unit: 312 E5675218 | 1 br | 1 bath 1 Parking | 600-699 sqft | Leased Jun 29, 2022 | $2,000 List: $2,000 |
| Unit: 2010 E5614762 | 1 br | 1 bath 1 Parking | 600-699 sqft | Leased May 20, 2022 | $300 List: $2,200 |
| Unit: 1508 E5579987 | 1 br | 2 bath 1 Parking | 700-799 sqft | Leased May 01, 2022 | $2,100 List: $2,100 |
| Unit: 1809 E5573803 | 1 br | 2 bath 1 Parking | 700-799 sqft | Leased Apr 27, 2022 | $2,200 List: $2,100 |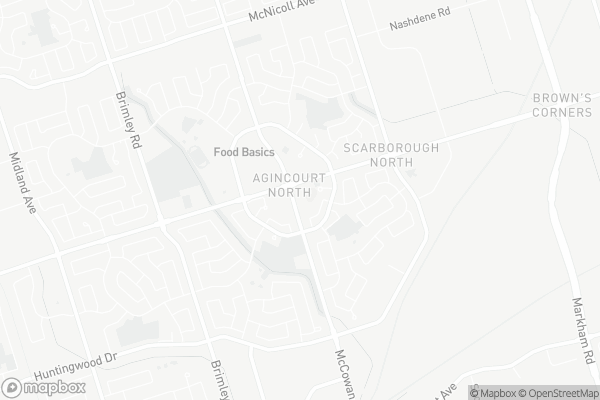 Francis Libermann Catholic Elementary Catholic School
Elementary: Catholic
ÉÉC Saint-Jean-de-Lalande
Elementary: Catholic
St Ignatius of Loyola Catholic School
Elementary: Catholic
Anson S Taylor Junior Public School
Elementary: Public
Iroquois Junior Public School
Elementary: Public
Percy Williams Junior Public School
Elementary: Public
Delphi Secondary Alternative School
Secondary: Public
Msgr Fraser-Midland
Secondary: Catholic
Sir William Osler High School
Secondary: Public
Francis Libermann Catholic High School
Secondary: Catholic
Albert Campbell Collegiate Institute
Secondary: Public
Agincourt Collegiate Institute
Secondary: Public
Sandhurst Supermarket

1001 Sandhurst Circle Unit # 5 & 6, Scarborough

0.27km

Food Basics

1571 Sandhurst Circle, Scarborough

0.51km

SMAA Corporation

5250 Finch Avenue East Unit 7, Scarborough

1.06km
The Beer Store

1001 Sandhurst Circle, Scarborough

0.3km

LCBO

Square Plaza, 1571 Sandhurst Circle, Scarborough

0.4km

juice 2 wine 釀酒坊

2190 McNicoll Avenue Unit 115, Scarborough

2.46km
McDonald's

1571 Sandhurst Circle, Scarborough

0.2km

Malaysian Garam Masala

1001 Sandhurst Circle, Scarborough

0.26km

Mariyan Catering

1001 Sandhurst Circle, Scarborough

0.27km
McDonald's

1571 Sandhurst Circle, Scarborough

0.2km

CoCo Fresh Tea & Juice

105A-1571 Sandhurst Circle, Scarborough

0.29km

Hi.Tea Cafe 茶室

103A-1571 Sandhurst Circle, Scarborough

0.31km
RBC Royal Bank

1571 Sandhurst Circle, Toronto

0.38km

TD Canada Trust Branch and ATM

1571 Sandhurst Circle, Scarborough

0.4km

City Credit Solutions

1571 Sandhurst Circle, Scarborough

0.46km
Esso

2201 McCowan Road, Scarborough

0.91km

Shell

2650 Brimley Road, Scarborough

1.01km

Shell

2801 Midland Avenue, Scarborough

1.78km
Mc Nicoll - Middlefield Bike trail

7 Middlefield Road, Scarborough

1.42km

Baby and Mommy Care

80 Nashdene Road, Scarborough

1.64km

Mind Body Soul Studios

36-4500 Sheppard Avenue East, Scarborough

1.93km
Chartwell Park

99 Kenhatch Boulevard, Toronto

0.34km

Iroquois Park

295 Chartland Boulevard South, Scarborough

0.49km

Richmond Park
Toronto Public Library - Woodside Square Branch

1571 Sandhurst Circle, Scarborough

0.42km

Toronto Public Library - Goldhawk Park Branch

295 Alton Towers Circle, Scarborough

2.15km

Toronto Public Library - Burrows Hall Branch

1081 Progress Avenue, Scarborough

2.88km
LifeLabs

4190 Finch Avenue East LL01, Scarborough

1.75km

MRC Sleep

4190 Finch Avenue East, Scarborough

1.76km

Dr Albert Ng 2010 Eye Care Centre

4190 Finch Avenue East, Scarborough

1.76km
Shoppers Drug Mart

1571 Sandhurst Circle Unit 206, Scarborough

0.38km

Food Basics Pharmacy

1571 Sandhurst Circle, Scarborough

0.51km

Remedy'sRx - Arogya Pharmacy

102-5200 Finch Avenue East, Scarborough

0.74km
Woodside Square

1571 Sandhurst Circle, Scarborough

0.38km

GTA Square Mall

5215 Finch Avenue East, Scarborough

0.73km

Inspire Imports

2-5230 Finch Avenue East, Scarborough

0.92km
Woodside Square Cinemas

1571 Sandhurst Circle, Scarborough

0.46km

Cineplex Cinemas Scarborough

Scarborough Town Centre, 300 Borough Drive, Scarborough

3.6km
goose KTV

1001 Sandhurst Circle, Scarborough

0.26km

Maritime Recreation Hall - Party Hall Rentals

80-119 Nashdene Road, Scarborough

1.76km

Gourmet Malaysia Restaurant

101-4466 Sheppard Avenue East, Scarborough

2.09km