Property Management Co: Del Property Management

Main Intersection: Yonge/Finch

Ownership Type: Condo Apt

Smallest Unit: 1000-1199

Largest Unit: 1000-1199

Style: Apartment

Stories: 30

Walk Score: 96

Transit Score: 100

Year Built: 2009

Total Units: 307

Amenities: Concierge, Exercise Room, Indoor Pool, Indoor Pool, Visitor Parking

Condominium Corporation #: TSCC - 2033

Maintenance Fees Cover: None

Owner Pays: Hydro, Heat, Air Conditioning, Water
This building is located at 500 Doris Avenue, Toronto, M2N 0C1 and is situated in the neighbourhood of Willowdale East. Other neighbourhoods nearby are Willowdale West, Newtonbrook East, Newtonbrook West, Bayview Village, Lansing Westgate. The district of Willowdale East has 319 postings available. That's just 2.3% of the 14035 total properties for sale in the city of Toronto. Homes in Willowdale East are listed for an average asking price of $1,150,987, or an estimated monthly mortgage of $3,899. That is 1.4 times less the average list price of $1,592,905 in Toronto. Willowdale East listed properties average 878 sq ft, 1.8 beds, and 2 baths. Apartments make up 27.9% of homes for sale in the neighbourhood around 500 Doris Avenue.

Currently there are no apartments for rent at 500 Doris Avenue. Contact us for this details regarding this building's price history or to see units in nearby buildings.
Very Walkable
Most errands can be accomplished on foot.
Rider's Paradise
Daily errands do not require a car.
Bikeable
Some errands can be accomplished on bike.
| | | | |
| --- | --- | --- | --- |
| Unit: 1826 C5951479 | 2 br | 2 bath 1 Parking | 1000-1199 sqft | Sold Mar 11, 2023 | $968,000 List: $949,000 |
| Unit: 326 C5911791 | 2 br | 2 bath 1 Parking | 1000-1199 sqft | Sold Mar 08, 2023 | $915,000 List: $939,999 |
| Unit: 2325 C5865714 | 1 br | 1 bath 1 Parking | 600-699 sqft | Sold Jan 19, 2023 | $608,000 List: $550,000 |
| Unit: 619 C5812977 | 2 br | 2 bath 1 Parking | 900-999 sqft | Sold Nov 03, 2022 | $776,000 List: $766,600 |
| Unit: 328 C5616926 | 1 br | 1 bath 1 Parking | 600-699 sqft | Sold Jun 07, 2022 | $700,800 List: $729,000 |
| Unit: 2628 C5557150 | 1 br | 1 bath 1 Parking | 600-699 sqft | Sold Apr 07, 2022 | $780,000 List: $658,000 |
| Unit: 925 C5550296 | 1 br | 1 bath 0 Parking | 600-699 sqft | Sold Mar 31, 2022 | $735,000 List: $618,990 |
| Unit: Th1 C5547210 | 3 br | 3 bath 0 Parking | 2250-2499 sqft | Sold Mar 28, 2022 | $1,700,000 List: $1,800,000 |
| Unit: 728 C5551798 | 1 br | 1 bath 1 Parking | 600-699 sqft | Sold Mar 28, 2022 | $805,000 List: $618,000 |
| Unit: 826 C5543305 | 2 br | 2 bath 101 Parking | 1000-1199 sqft | Sold Mar 25, 2022 | $1,030,000 List: $899,000 |
| | | | |
| --- | --- | --- | --- |
| Unit: 1929 C5949621 | 2 br | 2 bath 1 Parking | 900-999 sqft | Leased Mar 17, 2023 | $3,200 List: $3,200 |
| Unit: 1121 C5943077 | 2 br | 2 bath 1 Parking | 800-899 sqft | Leased Mar 13, 2023 | $2,950 List: $3,000 |
| Unit: 2323 C5951709 | 2 br | 2 bath 1 Parking | 800-899 sqft | Leased Mar 13, 2023 | $3,000 List: $3,000 |
| Unit: 1425 C5905009 | 1 br | 1 bath 0 Parking | 600-699 sqft | Leased Feb 19, 2023 | $2,450 List: $2,350 |
| Unit: 1427 C5889795 | 3 br | 3 bath 1 Parking | 1200-1399 sqft | Leased Feb 12, 2023 | $3,900 List: $3,900 |
| Unit: 2123 C5893865 | 2 br | 2 bath 1 Parking | 800-899 sqft | Leased Feb 10, 2023 | $2,950 List: $2,950 |
| Unit: 2525 C5832048 | 1 br | 1 bath 1 Parking | 600-699 sqft | Leased Dec 02, 2022 | $2,400 List: $2,400 |
| Unit: 1723 C5813893 | 2 br | 2 bath 1 Parking | 800-899 sqft | Leased Dec 01, 2022 | $2,900 List: $2,900 |
| Unit: 2021 C5817502 | 2 br | 2 bath 1 Parking | 800-899 sqft | Leased Nov 25, 2022 | $2,900 List: $2,900 |
| Unit: 2422 C5793751 | 2 br | 2 bath 1 Parking | 800-899 sqft | Leased Oct 28, 2022 | $2,800 List: $2,800 |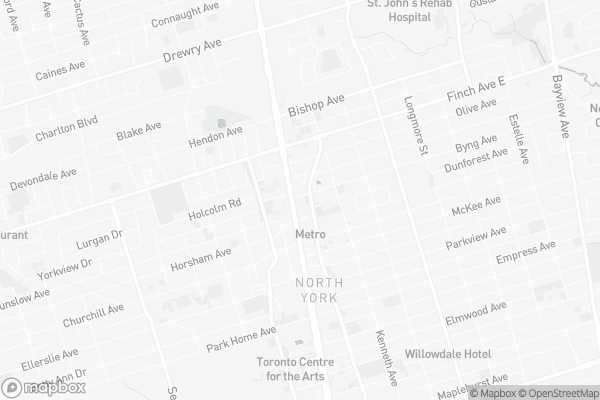 Cardinal Carter Academy for the Arts
Elementary: Catholic
ÉIC Monseigneur-de-Charbonnel
Elementary: Catholic
Claude Watson School for the Arts
Elementary: Public
St Cyril Catholic School
Elementary: Catholic
Willowdale Middle School
Elementary: Public
McKee Public School
Elementary: Public
Avondale Secondary Alternative School
Secondary: Public
Drewry Secondary School
Secondary: Public
ÉSC Monseigneur-de-Charbonnel
Secondary: Catholic
Cardinal Carter Academy for the Arts
Secondary: Catholic
Newtonbrook Secondary School
Secondary: Public
Earl Haig Secondary School
Secondary: Public
Metro

20 Church Avenue, Toronto

0.24km

H-Mart Finch

5545 Yonge Street, North York

0.25km

H Mart North York

5323 Yonge Street, North York

0.32km
Wine Rack

20 Church Avenue, North York

0.27km

LCBO

5095 Yonge Street A4, North York

0.86km

LCBO

22 Poyntz Avenue Suite 200, Toronto

1.84km
三草亭 拉麵

13 Byng Avenue, North York

0.01km

Authentic Japanese Food

7 Byng Avenue, North York

0.01km

Chungchun Rice Dog

11 Byng Avenue, North York

0.01km
The Alley

5431 Yonge Street, North York

0.03km

Yi Fang Taiwan Fruit Tea 一芳台湾水果茶

5425 Yonge Street, North York

0.04km

Pastel Creperie & Dessert House

5417 Yonge Street, North York

0.04km
BMO Bank of Montreal

5522 Yonge Street, North York

0.26km

TD Canada Trust Branch and ATM

5650 Yonge Street, North York

0.43km

Krish Office

5650 Yonge Street, North York

0.45km
Circle K

5571 Yonge Street, North York

0.28km

Esso

5571 Yonge Street, North York

0.29km

Shell

4722 Yonge Street, North York

1.89km
Spark EMS Fitness

5460 Yonge Street Suite 108, North York

0.16km

AYoga Studio

15 Northtown Way, North York

0.19km

EZiPilates Fitness & Wellness

5508 Yonge Street, North York

0.24km
Northtown Way Square

8 Northtown Way, North York

0.13km

Northtown Park

435 Doris Avenue, Toronto

0.15km

Northtown Park
Toronto Public Library - North York Central Library

5120 Yonge Street, North York

0.92km

Library Shipping & Receiving

5120 Yonge Street, North York

0.96km

Tiny Library - "Take a book, Leave a book" [book trading box]

274 Burnett Avenue, North York

1.83km
Dr Aram Medical Clinic & Immigration Office

5460 Yonge Street Unit 108(back side of the building, North York

0.16km

Dr. Sarah Louie, Naturopathic Doctor & Acupuncture Provider

5292 Yonge Street, North York

0.48km

WELLNESS KIZUNA

5292 Yonge Street, North York

0.48km
Northtown Way Pharmacy

10 Northtown Way, North York

0.11km

Yonge-Finch Pharmacy

5440 Yonge Street, North York

0.13km

Dynasty - Compounding & Specialty Pharmacy

5460 Yonge Street Unit 106, North York

0.16km
Collaboht Branding

205-5409 Yonge Street, Toronto

0.06km

wine rack

5765 Yonge Street, North York

0.74km

North York Centre

5150 Yonge Street, North York

0.88km
Cineplex Cinemas Empress Walk

Empress Walk, 5095 Yonge Street 3rd Floor, North York

0.88km

Funland

265-7181 Yonge Street, Markham

3.01km
Oh! Bar

5467 Yonge Street, North York

0.15km

Dolphin Karaoke

5523 Yonge Street, North York

0.22km

Yonge Billiard club

5529 Yonge Street, North York

0.23km