Property Management Co: Del Property Management

Main Intersection: Yonge/Finch

Ownership Type: Condo Apt

Smallest Unit: 600

Largest Unit: 900

Style: Apartment

Stories: 31

Walk Score: 96

Transit Score: 98

Year Built: 2005

Total Units: 398

Amenities: Concierge, Exercise Room, Indoor Pool, Indoor Pool

Condominium Corporation #: TSCC - 1677

Maintenance Fees Cover: None

Owner Pays: Hydro, Heat, Air Conditioning, Water
Stats
This building can be found at 10 Northtown Way, in the neighbourhood of Willowdale East, in Toronto, Ontario. Among the nearby neighbourhoods are Willowdale West, Newtonbrook East, Newtonbrook West, Bayview Village, Lansing Westgate. 505 new homes are available for sale in Toronto's Willowdale East neighbourhood, representing 2.5% of all current listings in the city. In Toronto, the average price for a home in Willowdale East is $1,246,642. Willowdale East homeowners pay a monthly mortgage of $4,223, 1.2 times less than Toronto's average price for a home. According to the MLS, the average listed property in Willowdale East has 933 sq ft, 1.9 bedrooms, and 2.2 bathrooms. Among the residential properties for sale in the area surrounding 10 Northtown Way, 30.7% are apartments.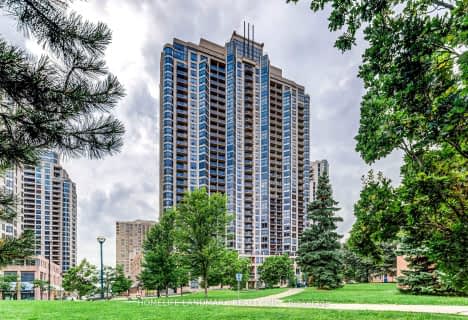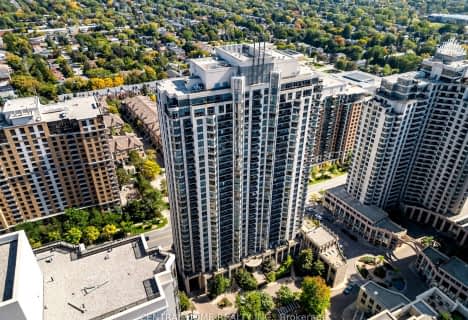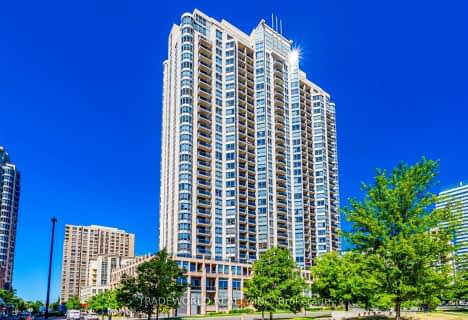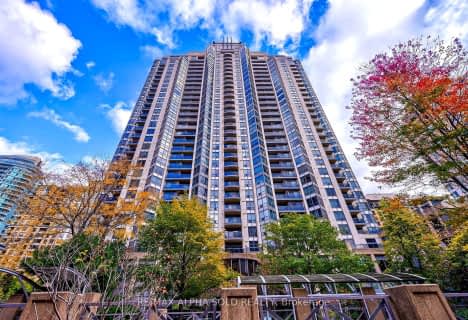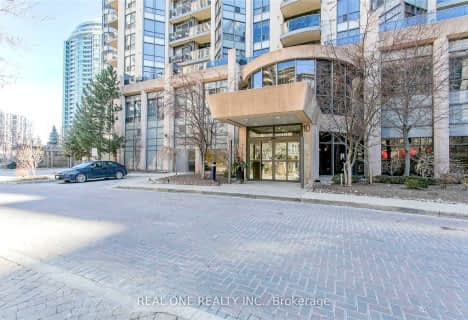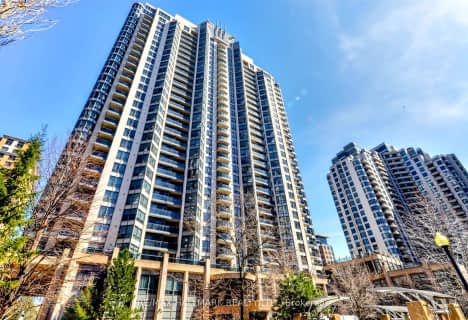 Very Walkable
Most errands can be accomplished on foot.
Rider's Paradise
Daily errands do not require a car.
Bikeable
Some errands can be accomplished on bike.
| | | | |
| --- | --- | --- | --- |
| Unit: 2501 C6697600 | 2 br | 2 bath 1 Parking | 800 sqft | Sold Aug 01, 2023 | $770,000 List: $786,000 |
| Unit: 1110 C6096864 | 1 br | 1 bath 1 Parking | 600 sqft | Sold Jun 15, 2023 | $635,000 List: $649,000 |
| Unit: 1506 C6008467 | 1 br | 1 bath 1 Parking | 600 sqft | Sold Apr 11, 2023 | $700,000 List: $599,000 |
| Unit: 2406 C5838379 | 1 br | 1 bath 0 Parking | 600 sqft | Sold Dec 26, 2022 | $606,000 List: $624,900 |
| Unit: 1709 C5703904 | 1 br | 1 bath 1 Parking | 600 sqft | Sold Aug 13, 2022 | $655,000 List: $699,000 |
| Unit: 1106 C5633935 | 1 br | 1 bath 1 Parking | 600 sqft | Sold Jun 21, 2022 | $651,000 List: $659,000 |
| Unit: 2104 C5621713 | 2 br | 2 bath 1 Parking | 1000 sqft | Sold May 19, 2022 | $888,000 List: $799,000 |
| Unit: 510 C5589905 | 1 br | 1 bath 1 Parking | 600 sqft | Sold May 18, 2022 | $700,000 List: $729,000 |
| Unit: 2606 C5585457 | 1 br | 1 bath 1 Parking | 600 sqft | Sold May 05, 2022 | $715,000 List: $688,000 |
| Unit: 1807 C5554656 | 1 br | 1 bath 1 Parking | 600 sqft | Sold Apr 06, 2022 | $730,000 List: $669,000 |
| | | | |
| --- | --- | --- | --- |
| Unit: 2014 C7243904 | 1 br | 1 bath 0 Parking | 600 sqft | Leased Nov 17, 2023 | $2,550 List: $2,700 |
| Unit: 1610 C7268156 | 1 br | 1 bath 1 Parking | 600 sqft | Leased Nov 06, 2023 | $2,650 List: $2,650 |
| Unit: 1112 C7221658 | 2 br | 2 bath 0 Parking | 1000 sqft | Leased Oct 27, 2023 | $3,500 List: $3,500 |
| Unit: 1003 C7057560 | 1 br | 1 bath 0 Parking | 600 sqft | Leased Oct 26, 2023 | $2,750 List: $2,750 |
| Unit: 1706 C6814114 | 1 br | 1 bath 1 Parking | 600 sqft | Leased Oct 23, 2023 | $2,750 List: $2,750 |
| Unit: 1706 C7237998 | 1 br | 1 bath 1 Parking | 600 sqft | Leased Oct 23, 2023 | $2,750 List: $2,750 |
| Unit: 909 C7210048 | 1 br | 1 bath 1 Parking | 700 sqft | Leased Oct 17, 2023 | $2,680 List: $2,590 |
| Unit: 1503 C7022540 | 1 br | 1 bath 1 Parking | 600 sqft | Leased Sep 27, 2023 | $2,800 List: $2,800 |
| Unit: 2612 C6790990 | 2 br | 2 bath 1 Parking | 1000 sqft | Leased Sep 19, 2023 | $3,600 List: $3,600 |
| Unit: 211 C6664544 | 1 br | 1 bath 0 Parking | 800 sqft | Leased Sep 04, 2023 | $2,700 List: $2,700 |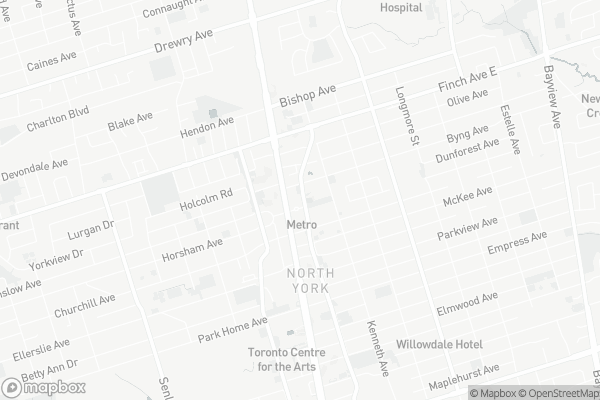 Cardinal Carter Academy for the Arts
Elementary: Catholic
ÉIC Monseigneur-de-Charbonnel
Elementary: Catholic
Claude Watson School for the Arts
Elementary: Public
St Cyril Catholic School
Elementary: Catholic
Willowdale Middle School
Elementary: Public
McKee Public School
Elementary: Public
Avondale Secondary Alternative School
Secondary: Public
Drewry Secondary School
Secondary: Public
ÉSC Monseigneur-de-Charbonnel
Secondary: Catholic
Cardinal Carter Academy for the Arts
Secondary: Catholic
Newtonbrook Secondary School
Secondary: Public
Earl Haig Secondary School
Secondary: Public
Metro

20 Church Avenue, Toronto

0.16km

H Mart North York

5323 Yonge Street, North York

0.26km

H-Mart Finch

5545 Yonge Street, North York

0.33km
Wine Rack

20 Church Avenue, North York

0.2km

LCBO

5095 Yonge Street A4, North York

0.79km

LCBO

22 Poyntz Avenue Suite 200, Toronto

1.77km
Kung Fu Duck, Northtown Way, North York, ON

106-10 Northtown Way, North York

0.04km

Chengdu delicacy

10 Northtown Way Suite 105, North York

0.04km

不二兔丁BUERTUDING Restaurant

10 Northtown Way, North York

0.04km
ChunYang Tea 春陽茶事

5377 Yonge Street, North York

0.08km

Hey Sugar | 嘿糖 Fresh Milk Tea

5379 Yonge Street, North York

0.08km

AT PUFF

5367 Yonge Street, North York

0.08km
BMO Bank of Montreal

5522 Yonge Street, North York

0.35km

CIBC Branch with ATM

5255 Yonge Street, North York

0.41km

TD Canada Trust Branch and ATM

5650 Yonge Street, North York

0.52km
Circle K

5571 Yonge Street, North York

0.36km

Esso

5571 Yonge Street, North York

0.37km

Shell

4722 Yonge Street, North York

1.82km
AYoga Studio

15 Northtown Way, North York

0.12km

Spark EMS Fitness

5460 Yonge Street Suite 108, North York

0.25km

EZiPilates Fitness & Wellness

5508 Yonge Street, North York

0.33km
Northtown Park

435 Doris Avenue, Toronto

0.07km

Northtown Park

Northtown Way Square

8 Northtown Way, North York

0.07km
Toronto Public Library - North York Central Library

5120 Yonge Street, North York

0.85km

Library Shipping & Receiving

5120 Yonge Street, North York

0.9km

Tiny Library - "Take a book, Leave a book" [book trading box]

274 Burnett Avenue, North York

1.8km
Dr Aram Medical Clinic & Immigration Office

5460 Yonge Street Unit 108(back side of the building, North York

0.25km

Dr. Sarah Louie, Naturopathic Doctor & Acupuncture Provider

5292 Yonge Street, North York

0.42km

WELLNESS KIZUNA

5292 Yonge Street, North York

0.42km
Northtown Way Pharmacy

10 Northtown Way, North York

0.04km

Metro

20 Church Avenue, Toronto

0.16km

Metro Pharmacy

20 Church Avenue, North York

0.17km
Collaboht Branding

205-5409 Yonge Street, Toronto

0.07km

Empress Walk

5095 Yonge Street, North York

0.81km

North York Centre

5150 Yonge Street, North York

0.81km
Cineplex Cinemas Empress Walk

Empress Walk, 5095 Yonge Street 3rd Floor, North York

0.81km

Funland

265-7181 Yonge Street, Markham

3.08km
Oh! Bar

5467 Yonge Street, North York

0.24km

St. Louis Bar & Grill

5307 Yonge Street, North York

0.3km

Dolphin Karaoke

5523 Yonge Street, North York

0.31km