Property Management Co: Del Property Management

Main Intersection: King/Strachan

Ownership Type: Condo Apt

Largest Unit: 800

Style: Apartment

Stories: 20

Walk Score: 87

Transit Score: 99

Year Built: 2011

Total Units: 276

Amenities: Concierge, Exercise Room, Indoor Pool, Indoor Pool, Party/Meeting Room, Visitor Parking

Condominium Corporation #: TSCC - 2177

Maintenance Fees Cover: None

Owner Pays: Hydro, Heat, Air Conditioning, Water
Stats
Building 55 East Liberty Street is situated in the neighbourhood of Niagara and is located in Toronto, M6K 3P9 . Additionally, there are neighbourhoods such Waterfront Communities C01, Trinity Bellwoods, Kensington Chinatown, Palmerston Little Italy, Little Portugal in the immediate vicinity. In the Niagara neighbourhood, 562 new homes are available for sale, which represents 2.9% of Toronto's total 19506 homes currently listed. Niagara homeowners pay a monthly mortgage of $3,336, based on an average asking price of $984,696, 1.6 times less than Toronto's average list price of $1,557,248. The average listed property in Niagara is 666 sq ft, has 1.4 bedrooms, and 1.6 bathrooms. In the area around 55 East Liberty Street, 32.4% of the homes for sale are apartments.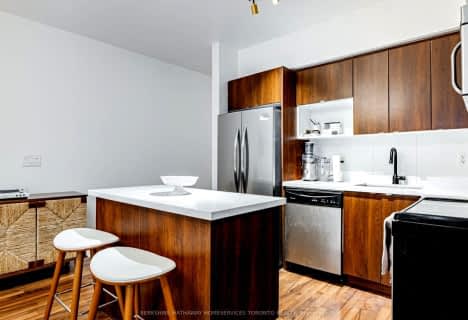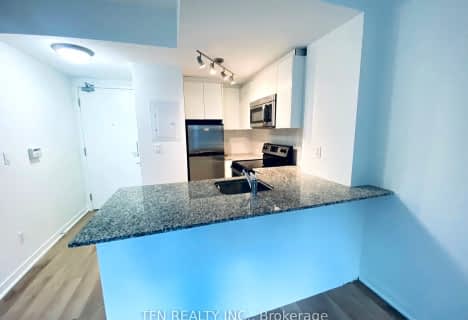 Very Walkable
Most errands can be accomplished on foot.
Rider's Paradise
Daily errands do not require a car.
Biker's Paradise
Daily errands do not require a car.
| | | | |
| --- | --- | --- | --- |
| Unit: 914 C7229912 | 1 br | 2 bath 1 Parking | 700 sqft | Sold Nov 19, 2023 | $690,000 List: $700,000 |
| Unit: 304 C6105656 | 1 br | 2 bath 0 Parking | 600 sqft | Sold Jun 14, 2023 | $720,000 List: $659,999 |
| Unit: 305 C6138544 | 1 br | 1 bath 0 Parking | 600 sqft | Sold Jun 14, 2023 | $585,000 List: $589,555 |
| Unit: # 520 C5957527 | 1 br | 1 bath 0 Parking | 600 sqft | Sold May 12, 2023 | $590,000 List: $599,000 |
| Unit: 807 C5926057 | 2 br | 2 bath 1 Parking | 800 sqft | Sold Apr 26, 2023 | $785,000 List: $799,000 |
| Unit: 1905 C5952275 | 2 br | 2 bath 1 Parking | 1000 sqft | Sold Mar 15, 2023 | $890,000 List: $898,000 |
| Unit: 309 C5953301 | 1 br | 1 bath 1 Parking | 500 sqft | Sold Mar 12, 2023 | $610,000 List: $600,000 |
| Unit: 2007 C5829333 | 1 br | 1 bath 1 Parking | 600 sqft | Sold Nov 26, 2022 | $717,000 List: $729,000 |
| Unit: 709 C5784761 | 1 br | 2 bath 0 Parking | 700 sqft | Sold Oct 07, 2022 | $780,000 List: $789,900 |
| Unit: 302 C5633290 | 0 br | 1 bath 0 Parking | 0 sqft | Sold Jun 16, 2022 | $485,000 List: $479,900 |
| | | | |
| --- | --- | --- | --- |
| Unit: 1606 C7253324 | 2 br | 2 bath 1 Parking | 900 sqft | Leased Dec 04, 2023 | $3,500 List: $3,500 |
| Unit: 1805 C7248008 | 1 br | 1 bath 0 Parking | 600 sqft | Leased Nov 16, 2023 | $2,600 List: $2,600 |
| Unit: 315 C7288320 | 1 br | 1 bath 0 Parking | 500 sqft | Leased Nov 13, 2023 | $2,400 List: $2,395 |
| Unit: 513 C7221338 | 1 br | 2 bath 1 Parking | 800 sqft | Leased Oct 25, 2023 | $3,050 List: $3,100 |
| Unit: 1002 C7045582 | 1 br | 2 bath 0 Parking | 800 sqft | Leased Oct 12, 2023 | $3,000 List: $3,000 |
| Unit: 1710 C7057600 | 1 br | 2 bath 1 Parking | 800 sqft | Leased Oct 11, 2023 | $3,100 List: $3,000 |
| Unit: 405 C6816232 | 1 br | 1 bath 0 Parking | 600 sqft | Leased Sep 26, 2023 | $2,600 List: $2,600 |
| Unit: 1001 C6767952 | 1 br | 1 bath 0 Parking | 500 sqft | Leased Sep 05, 2023 | $2,550 List: $2,550 |
| Unit: 410 C6763120 | 1 br | 1 bath 1 Parking | 600 sqft | Leased Aug 30, 2023 | $2,850 List: $2,800 |
| Unit: 106 C6752634 | 0 br | 1 bath 1 Parking | 0 sqft | Leased Aug 29, 2023 | $2,400 List: $2,400 |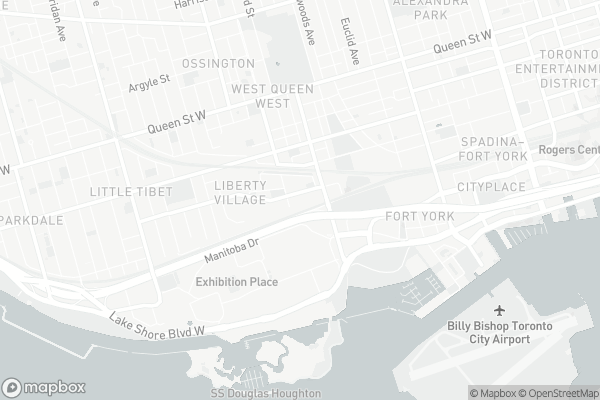 Niagara Street Junior Public School
Elementary: Public
Pope Francis Catholic School
Elementary: Catholic
Charles G Fraser Junior Public School
Elementary: Public
St Mary Catholic School
Elementary: Catholic
Givins/Shaw Junior Public School
Elementary: Public
École élémentaire Pierre-Elliott-Trudeau
Elementary: Public
Msgr Fraser College (Southwest)
Secondary: Catholic
Oasis Alternative
Secondary: Public
City School
Secondary: Public
Central Toronto Academy
Secondary: Public
Parkdale Collegiate Institute
Secondary: Public
Harbord Collegiate Institute
Secondary: Public
Metro

100 Lynn Williams Street, Toronto

0.43km

New Zealand Whey Protein Isolate

Popeye's Health, Atlantic Avenue, Toronto

0.69km

K & N Supermarket

998 Queen Street West, Toronto

0.8km
Wine Rack

1005 King Street West, Toronto

0.35km

Aloette Liberty

171 East Liberty Street Unit 127A, Toronto

0.43km

The Wine Shop

100 Lynn Williams Street, Toronto

0.43km
Liberty Coffee Bar

80 Western Battery Road unit #1, Toronto

0.16km

Wendy's

19 Western Battery Road, Toronto

0.16km

Catalyst at Altea Active

25 Ordnance Street, Toronto

0.23km
Liberty Coffee Bar

80 Western Battery Road unit #1, Toronto

0.16km

Starbucks

1005 King Street West Unit 7, Toronto

0.36km

Tim Hortons

45 Manitoba Drive, Toronto

0.37km
Meridian Credit Union

1029 King Street West Unit 29, Toronto

0.37km

CIBC Branch (Cash at ATM only)

120 Lynn Williams Street Suite 100, Toronto

0.4km

BMO Bank of Montreal

171 East Liberty Street, Toronto

0.42km
Circle K

952 King Street West, Toronto

0.41km

Esso

952 King Street West, Toronto

0.42km

7-Eleven

873 Queen Street West, Toronto

0.8km
Sakshi, Yoga & Sound

75 East Liberty Street, Toronto

0.16km

Altea Active Toronto

25 Ordnance Street, Toronto

0.23km

Oxygen Yoga and Fitness Liberty Village

126-171 East Liberty Street, Toronto

0.41km
Gateway Park

40 East Liberty Street, Toronto

0.11km

Gateway Park

Liberty Village Park

70 East Liberty Street, Toronto

0.16km
Toronto Public Library - Fort York Branch

190 Fort York Boulevard, Toronto

1km

The Copp Clark Co

Wellington Street West, Toronto

1.2km

Little Free Library

35 Melbourne Avenue, Toronto

1.41km
Dr. Nadia Lamanna, Naturopathic Doctor

171 East Liberty Street, Toronto

0.43km

Centre for Addiction and Mental Health- Queen Street Site

1000 Queen Street West, Toronto

0.66km

Toronto Western Hospital - Withdrawal Management Center

16 Ossington Avenue, Toronto

0.86km
GSH Medical- Liberty Village

901 King Street West Suite 105, Toronto

0.37km

Independent City Market

1022 King Street West, Toronto

0.4km

East Liberty Village Pharmacy

901 King Street West #105A, Toronto

0.4km
Shops at King Liberty

85 Hanna Avenue, Toronto

0.59km

The Village Co

28 Bathurst Street, Toronto

0.9km

Puebco Canada

28 Bathurst Street, Toronto

0.9km
Zoomerhall

70 Jefferson Avenue, Toronto

0.78km

OLG Play Stage

955 Lake Shore Boulevard West, Toronto

0.9km

Ontario Place Drive-In

955 Lake Shore Boulevard West, Toronto

1.04km
Brazen Head Irish Pub

165 East Liberty Street, Toronto

0.35km

Black Sheep

165 East Liberty Street, Toronto

0.36km

King Rustic Kitchen & Bar

905 King Street West, Toronto

0.38km