Property Management Co: Duka Property Management

Main Intersection: Humber College Blvd/

Ownership Type: Condo Apt

Smallest Unit: 600

Largest Unit: 1200

Style: Apartment

Stories: 11

Walk Score: 52

Transit Score: 79

Year Built: 1992

Total Units: 214

Amenities: Exercise Room, Indoor Pool

Condominium Corporation #: MTCC - 1014

Maintenance Fees Cover: Heat, Air Conditioning, Water

Owner Pays: Hydro
Stats
This building is located at 6 Humberline Drive, Toronto, M9W 6X8 and is situated in the neighbourhood of West Humber-Clairville. Other neighbourhoods nearby are Mount Olive Silverstone Jamestown, Thistletown Beaumonde Heights, Rexdale Kipling, Humber Summit, Elms Old Rexdale. The district of West Humber-Clairville has 204 postings available. That's just 1% of the 19589 total properties for sale in the city of Toronto. Homes in West Humber-Clairville are listed for an average asking price of $2,365,965, or an estimated monthly mortgage of $8,015. That is 1.5 times the average list price of $1,554,881 in Toronto. West Humber-Clairville listed properties average 400 sq ft, 1.3 beds, and 1.6 baths. Apartments make up 9.8% of homes for sale in the neighbourhood around 6 Humberline Drive.

Car-Dependent
Almost all errands require a car.
Excellent Transit
Most errands can be accomplished by public transportation.
Bikeable
Some errands can be accomplished on bike.
| | | | |
| --- | --- | --- | --- |
| Unit: 611 W6002471 | 2 br | 2 bath 1 Parking | 900 sqft | Sold Apr 15, 2023 | $560,000 List: $579,000 |
| Unit: 606 W5949805 | 1 br | 1 bath 1 Parking | 700 sqft | Sold Mar 22, 2023 | $465,000 List: $489,999 |
| Unit: 420 W5851657 | 1 br | 1 bath 1 Parking | 600 sqft | Sold Jan 04, 2023 | $420,000 List: $443,000 |
| Unit: 806 W5828881 | 1 br | 1 bath 1 Parking | 600 sqft | Sold Dec 16, 2022 | $435,000 List: $456,000 |
| Unit: 310 W5795499 | 1 br | 1 bath 0 Parking | 600 sqft | Sold Oct 22, 2022 | $455,000 List: $475,000 |
| Unit: 416 W5750477 | 2 br | 2 bath 2 Parking | 1200 sqft | Sold Oct 11, 2022 | $625,000 List: $648,800 |
| Unit: 417 W5769782 | 2 br | 2 bath 1 Parking | 900 sqft | Sold Oct 03, 2022 | $510,000 List: $525,000 |
| Unit: 309 W5773761 | 1 br | 1 bath 1 Parking | 700 sqft | Sold Sep 27, 2022 | $400,000 List: $389,900 |
| Unit: 716 W5689353 | 1 br | 1 bath 1 Parking | 800 sqft | Sold Aug 05, 2022 | $487,500 List: $499,999 |
| Unit: 417 W5646948 | 2 br | 2 bath 1 Parking | 900 sqft | Sold Aug 05, 2022 | $510,000 List: $550,000 |
| | | | |
| --- | --- | --- | --- |
| Unit: 509 W6809358 | 1 br | 1 bath 1 Parking | 600 sqft | Leased Sep 25, 2023 | $2,300 List: $2,300 |
| Unit: 207 W7005442 | 1 br | 1 bath 0 Parking | 700 sqft | Leased Sep 18, 2023 | $2,350 List: $2,350 |
| Unit: 803 W6639814 | 1 br | 1 bath 0 Parking | 600 sqft | Leased Jul 18, 2023 | $2,300 List: $2,300 |
| Unit: 813 W6027564 | 1 br | 1 bath 1 Parking | 800 sqft | Leased May 29, 2023 | $2,300 List: $2,300 |
| Unit: 206 W6010813 | 2 br | 1 bath 1 Parking | 700 sqft | Leased Apr 24, 2023 | $2,600 List: $2,600 |
| Unit: 213 W6014249 | 1 br | 1 bath 1 Parking | 600 sqft | Leased Apr 24, 2023 | $2,200 List: $2,200 |
| Unit: 110 W6008939 | 2 br | 2 bath 2 Parking | 900 sqft | Leased Apr 08, 2023 | $3,000 List: $3,000 |
| Unit: 603 W5910167 | 1 br | 1 bath 1 Parking | 800 sqft | Leased Feb 23, 2023 | $2,100 List: $2,150 |
| Unit: 319 W5829835 | 1 br | 1 bath 0 Parking | 800 sqft | Leased Dec 20, 2022 | $2,100 List: $2,150 |
| Unit: 213 W5801059 | 1 br | 1 bath 1 Parking | 600 sqft | Leased Oct 26, 2022 | $2,200 List: $2,200 |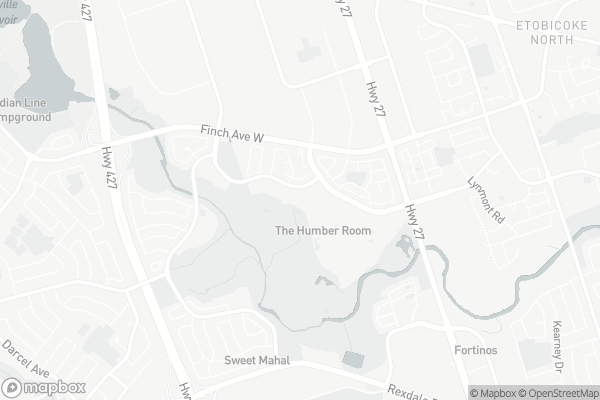 Melody Village Junior School
Elementary: Public
Claireville Junior School
Elementary: Public
Holy Child Catholic Catholic School
Elementary: Catholic
St Dorothy Catholic School
Elementary: Catholic
Albion Heights Junior Middle School
Elementary: Public
Humberwood Downs Junior Middle Academy
Elementary: Public
Holy Cross Catholic Academy High School
Secondary: Catholic
Father Henry Carr Catholic Secondary School
Secondary: Catholic
Monsignor Percy Johnson Catholic High School
Secondary: Catholic
North Albion Collegiate Institute
Secondary: Public
West Humber Collegiate Institute
Secondary: Public
Lincoln M. Alexander Secondary School
Secondary: Public
Panchvati Supermarket

45 Woodbine Downs Boulevard, Etobicoke

0.83km

NEW AL REHMAN HALAL MEAT & GROCERS

101 Westmore Drive, Etobicoke

1.12km

Westwood Super Market

680 Rexdale Boulevard, Etobicoke

1.13km
LCBO

340 Queens Plate Drive, Etobicoke

1.48km

Colio Winery Estate

330 Queens Plate Drive, Etobicoke

1.59km

The Beer Store

WESTWOOD MALL, 3535 Etude Drive, Mississauga

2.32km
The Humber Room

205 Humber College Boulevard, Etobicoke

0.27km

Quesada Burritos & Tacos

205 Humber College Boulevard, Etobicoke

0.28km

Teriyaki Experience

205 Humber College Blvd. Building K, Etobicoke

0.28km
Tim Hortons

205 Humber College Boulevard, Etobicoke

0.18km

Java Jazz

205 Humber College Boulevard, Etobicoke

0.27km

Starbucks

205 Humber College Boulevard, Etobicoke

0.32km
RBC Royal Bank

600 Queens Plate Drive, Toronto

1.27km

TD Canada Trust Branch and ATM

500 Rexdale Boulevard, Etobicoke

1.51km

President's Choice Financial Pavilion and ATM

330 Queens Plate Drive, Etobicoke

1.56km
Esso

6897 Finch Avenue West, Etobicoke

0.68km

Petro-Canada & Car Wash

524 Rexdale Boulevard, Etobicoke

1.42km

Mobil

330 Queens Plate Drive, Etobicoke

1.43km
Humber College Fitness Centre North Campus

Arboretum Boulevard, Etobicoke

0.17km

National Gym & Fitness Centre Inc

220 Humberline Drive #12b, Etobicoke

0.82km

Fitness

Humber College Boulevard, Toronto

0.83km
Valley Sports Field

Windwood Park

Windwood Park

38 Windwood Drive, Etobicoke

0.43km
Toronto Public Library - Humberwood Branch

850 Humberwood Boulevard, Etobicoke

0.73km

Toronto Public Library - Albion Branch

1515 Albion Road, Etobicoke

2.33km

Malton Library

3540 Morning Star Drive, Mississauga

2.39km
Dr. Henry D. Kaplan

115 Humber College Boulevard, Etobicoke

0.89km

Hospital

115 Humber College Boulevard, Etobicoke

0.89km

Outpatient Fracture/Plastic/Orthopedic Clinic

115 Humber College Boulevard, Etobicoke

0.89km
SpecialtyRx Pharmacy

25 Woodbine Downs Boulevard #9, Etobicoke

0.63km

Westmore Pharmacy

6620 Finch Avenue West, Etobicoke

0.84km

Permanent Drug Mart

106 Humber College Boulevard, Etobicoke

0.85km
Finchwood Plaza

19 Finch Avenue West, Etobicoke

0.65km

Humber 27 Plaza

106 Humber College Boulevard, Etobicoke

0.83km

Rexdale commercial centre

Rexdale Boulevard, Toronto

1.15km
Imagine Cinemas Woodbine

Woodbine Shopping Centre, 500 Rexdale Boulevard, Etobicoke

1.42km

Albion Cinemas

1530 Albion Road #9, Etobicoke

2.42km
Cafe LinX

205 Humber College Boulevard, Etobicoke

0.39km

Drupati's-The Original Drupati's

3A-35 Woodbine Downs Boulevard, Etobicoke

0.74km

Little Hut Bar & Grill

11 Westmore Drive, Etobicoke

1.45km