Property Management Co: Crossbridge, A Brookfield Company, 416-503-1200

Main Intersection: Lake Shore/Palace Pi

Ownership Type: Condo Apt

Smallest Unit: 700

Largest Unit: 2750

Style: Apartment

Stories: 44

Walk Score: 47

Transit Score: 76

Year Built: 1993

Total Units: 504

Amenities: Concierge, Guest Suites, Gym, Indoor Pool, Party/Meeting Room, Security Guard

Condominium Corporation #: MTCC - 1053

Maintenance Fees Cover: None

Owner Pays: Hydro, Heat, Air Conditioning, Water
Stats
This building can be found at 1 Palace Pier Court, in the neighbourhood of Mimico, in Toronto, Ontario. Among the nearby neighbourhoods are New Toronto, Stonegate Queensway, Kingsway South, Lambton Baby Point, Runnymede Bloor West Village. 549 new homes are available for sale in Toronto's Mimico neighbourhood, representing 2.7% of all current listings in the city. In Toronto, the average price for a home in Mimico is $1,086,572. Mimico homeowners pay a monthly mortgage of $3,681, 1.4 times less than Toronto's average price for a home. According to the MLS, the average listed property in Mimico has 846 sq ft, 1.7 bedrooms, and 1.8 bathrooms. Among the residential properties for sale in the area surrounding 1 Palace Pier Court, 42.8% are apartments.
Car-Dependent
Most errands require a car.
Good Transit
Some errands can be accomplished by public transportation.
Very Bikeable
Most errands can be accomplished on bike.
| | | | |
| --- | --- | --- | --- |
| Unit: 2007 W6694640 | 1 br | 1 bath 1 Parking | 700 sqft | Sold Aug 08, 2023 | $685,000 List: $695,000 |
| Unit: 2703 W5947087 | 3 br | 3 bath 1 Parking | 1800 sqft | Sold May 21, 2023 | $2,200,000 List: $2,258,000 |
| Unit: 507 W5892845 | 1 br | 1 bath 1 Parking | 700 sqft | Sold Mar 10, 2023 | $550,000 List: $599,000 |
| Unit: 3804 W5861553 | 1 br | 1 bath 1 Parking | 800 sqft | Sold Jan 26, 2023 | $710,000 List: $749,900 |
| Unit: 212 W5863058 | 1 br | 1 bath 1 Parking | 800 sqft | Sold Jan 20, 2023 | $800,000 List: $825,000 |
| Unit: 607 W5838944 | 1 br | 1 bath 1 Parking | 700 sqft | Sold Jan 06, 2023 | $625,000 List: $649,000 |
| Unit: Parki W5790238 | 0 br | 0 bath 1 Parking | 0 sqft | Sold Nov 21, 2022 | $28,900 List: $28,900 |
| Unit: 3610 W5808478 | 2 br | 2 bath 2 Parking | 1400 sqft | Sold Nov 08, 2022 | $913,150 List: $949,000 |
| Unit: 805 W5796084 | 2 br | 2 bath 1 Parking | 1200 sqft | Sold Oct 15, 2022 | $1,401,000 List: $1,398,000 |
| Unit: 812 W5756942 | 1 br | 1 bath 1 Parking | 800 sqft | Sold Sep 30, 2022 | $675,000 List: $719,000 |
| | | | |
| --- | --- | --- | --- |
| Unit: 2310 W7230056 | 2 br | 2 bath 1 Parking | 1200 sqft | Leased Nov 27, 2023 | $3,650 List: $3,750 |
| Unit: 1812 W7305356 | 1 br | 1 bath 0 Parking | 800 sqft | Leased Nov 24, 2023 | $2,650 List: $2,600 |
| Unit: 3105 W7238980 | 2 br | 2 bath 2 Parking | 1400 sqft | Leased Nov 06, 2023 | $4,180 List: $4,300 |
| Unit: 610 W6760862 | 2 br | 2 bath 1 Parking | 1200 sqft | Leased Aug 27, 2023 | $4,500 List: $4,500 |
| Unit: 602 W6714294 | 2 br | 2 bath 0 Parking | 1200 sqft | Leased Aug 24, 2023 | $4,200 List: $4,400 |
| Unit: 2305 W6083372 | 2 br | 2 bath 1 Parking | 1200 sqft | Leased Jul 17, 2023 | $4,400 List: $4,600 |
| Unit: 1507 W5945952 | 1 br | 1 bath 1 Parking | 800 sqft | Leased May 23, 2023 | $2,850 List: $2,850 |
| Unit: 2109 W6052815 | 2 br | 2 bath 1 Parking | 1200 sqft | Leased Apr 28, 2023 | $3,900 List: $3,900 |
| Unit: 4301 W5934067 | 3 br | 3 bath 2 Parking | 2750 sqft | Leased Mar 26, 2023 | $6,200 List: $6,200 |
| Unit: 2411 W5970545 | 1 br | 2 bath 1 Parking | 1000 sqft | Leased Mar 21, 2023 | $2,800 List: $2,800 |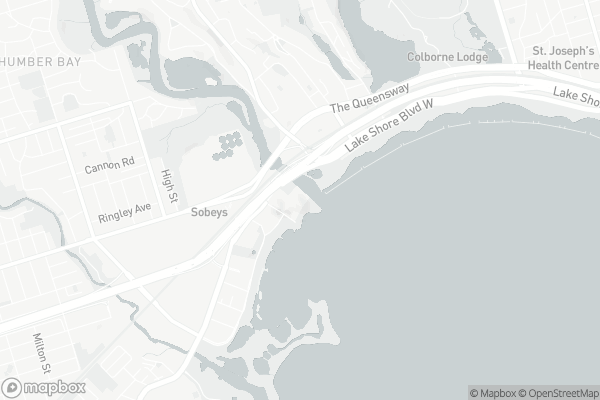 Étienne Brûlé Junior School
Elementary: Public
St Mark Catholic School
Elementary: Catholic
David Hornell Junior School
Elementary: Public
Park Lawn Junior and Middle School
Elementary: Public
St Pius X Catholic School
Elementary: Catholic
Swansea Junior and Senior Junior and Senior Public School
Elementary: Public
The Student School
Secondary: Public
Ursula Franklin Academy
Secondary: Public
Bishop Marrocco/Thomas Merton Catholic Secondary School
Secondary: Catholic
Etobicoke School of the Arts
Secondary: Public
Western Technical & Commercial School
Secondary: Public
Humberside Collegiate Institute
Secondary: Public
Rabba Fine Food

2125 Lake Shore Boulevard West, Toronto

0.7km

Sobeys Queensway

125 The Queensway, Etobicoke

0.71km

Metro

2208 Lake Shore Boulevard West, Etobicoke

1.23km
The Wine Shop

125 The Queensway, Etobicoke

0.65km

LCBO

125 The Queensway Bldg C, Etobicoke

0.76km

LCBO

2218 Lake Shore Boulevard West, Toronto

1.28km
Veloute at Palace Pier

Rustic Social House

2083 Lake Shore Boulevard West, Toronto

0.38km

Eden Trattoria

58 Marine Parade Drive, Toronto

0.57km
Gravity Pizza Cafe & Starbucks

58 Marine Parade Drive, Etobicoke

0.61km

BB Cafe- Lakeshore

78 Marine Parade Drive, Etobicoke

0.68km

Beach Shack Cafe

2001 Beach, Lake Shore Boulevard West, Toronto

0.68km
TD Canada Trust Branch and ATM

125 The Queensway, Toronto

0.78km

Create Center

56 Annie Craig Drive, Toronto

0.83km

BMO Bank of Montreal ATM

165 The Queensway, Etobicoke

0.99km
Petro-Canada & Car Wash

8 South Kingsway, Toronto

0.59km

Petro-Canada

90 The Queensway, Toronto

0.64km

Circle K

2189 Lake Shore Boulevard West, Etobicoke

1.1km
Mimico parking lot

125 Waterfront Drive, Etobicoke

0.29km

GetMeFit Personal Fitness

2083 Lake Shore Boulevard West, Toronto

0.38km

Bike Park

1800 Lake Shore Boulevard West, Toronto

0.96km
Palace Pier Park

1 Palace Pier Court, Etobicoke

0.11km

Palace Pier Park

Humber Bay Shores Park

15 Marine Parade Drive, Toronto

0.46km
Toronto Public Library - Humber Bay Branch

200 Park Lawn Road, Etobicoke

1.49km

Toronto Public Library - Swansea Memorial Branch

95 Lavinia Avenue, Toronto

1.85km

Swansea Town Hall

95 Lavinia Avenue, Toronto

1.85km
Renovo Skin & Body Care Clinic - Toronto

36 Park Lawn Road Unit 6, Etobicoke

1.24km

TrueNorth Medical Centre

10 Neighbourhood Lane Unit 103, Toronto

1.42km

Fogaszat

523 The Queensway, Etobicoke

1.51km
Medicine Cabinet Pharmacy

2081 Lake Shore Boulevard West, Etobicoke

0.34km

Sobeys Pharmacy Etobicoke

125 The Queensway, Etobicoke

0.71km

Shoppers Drug Mart

125 The Queensway, Etobicoke

0.71km
Loulou

80 Marine Parade Drive, Etobicoke

0.7km

Rockwood plaza

30 Shore Breeze Drive, Toronto

1.04km

Westlake Village

2196-2222 Lake Shore Boulevard West, Toronto

1.25km
Revue Cinema

400 Roncesvalles Avenue, Toronto

2.78km

Cineplex Cinemas Queensway & VIP

1025 The Queensway, Etobicoke

3.62km

Kingsway Theatre

3030 Bloor Street West, Etobicoke

3.65km
Rustic Social House

2083 Lake Shore Boulevard West, Toronto

0.38km

Firkin on the Bay

68 Marine Parade Drive, Toronto

0.65km

Siempre L'5

80 Marine Parade Drive, Etobicoke

0.7km