Property Management Co: Duka Property Management

Main Intersection: Legion Rd & Manitoba

Ownership Type: Condo Apt

Largest Unit: 1200

Style: Apartment

Amenities: Concierge

Condominium Corporation #: TSCC - 0
Stats
This building can be found at 251 Manitoba Street, in the neighbourhood of Mimico, in Toronto, Ontario. Among the nearby neighbourhoods are New Toronto, Stonegate Queensway, Kingsway South, Lambton Baby Point, Runnymede Bloor West Village. 313 new homes are available for sale in Toronto's Mimico neighbourhood, representing 2.3% of all current listings in the city. In Toronto, the average price for a home in Mimico is $1,199,402. Mimico homeowners pay a monthly mortgage of $4,063, 1.4 times less than Toronto's average price for a home. According to the MLS, the average listed property in Mimico has 855 sq ft, 1.8 bedrooms, and 1.9 bathrooms. Among the residential properties for sale in the area surrounding 251 Manitoba Street, 45.7% are apartments.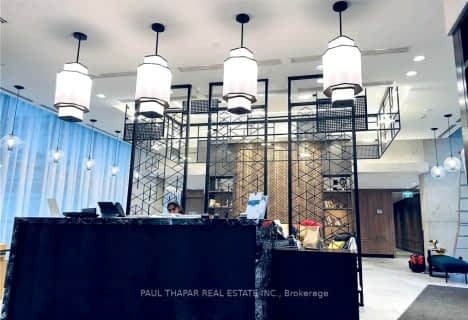 Car-Dependent
Almost all errands require a car.
Good Transit
Some errands can be accomplished by public transportation.
Bikeable
Some errands can be accomplished on bike.
| | | | |
| --- | --- | --- | --- |
| Unit: 1116 W6039383 | 2 br | 2 bath 1 Parking | 900 sqft | Sold May 04, 2023 | $980,000 List: $1,019,000 |
| Unit: 904 W5905816 | 2 br | 2 bath 1 Parking | 700 sqft | Sold Apr 24, 2023 | $799,000 List: $799,000 |
| Unit: 1117 W6031855 | 1 br | 1 bath 0 Parking | 600 sqft | Sold Apr 24, 2023 | $650,000 List: $630,000 |
| Unit: 2402 W6020425 | 2 br | 2 bath 1 Parking | 700 sqft | Sold Apr 17, 2023 | $745,000 List: $749,999 |
| Unit: 2401 W5975573 | 1 br | 1 bath 1 Parking | 500 sqft | Sold Apr 14, 2023 | $597,000 List: $615,000 |
| Unit: 902 W5976871 | 2 br | 2 bath 1 Parking | 700 sqft | Sold Apr 11, 2023 | $720,000 List: $749,999 |
| Unit: 415 W6008907 | 1 br | 1 bath 1 Parking | 500 sqft | Sold Apr 07, 2023 | $580,000 List: $549,000 |
| Unit: 1406 W5937187 | 2 br | 1 bath 1 Parking | 600 sqft | Sold Mar 27, 2023 | $687,000 List: $695,900 |
| Unit: 1606 W5929903 | 2 br | 1 bath 1 Parking | 600 sqft | Sold Mar 22, 2023 | $674,990 List: $695,900 |
| Unit: 1710 W5876622 | 2 br | 2 bath 1 Parking | 700 sqft | Sold Mar 06, 2023 | $699,900 List: $724,900 |
| | | | |
| --- | --- | --- | --- |
| Unit: 2111 W6000480 | 1 br | 1 bath 1 Parking | 500 sqft | Leased May 29, 2023 | $2,500 List: $2,450 |
| Unit: 1710 W6048869 | 2 br | 2 bath 0 Parking | 700 sqft | Leased May 29, 2023 | $2,900 List: $2,900 |
| Unit: 616 W6024980 | 2 br | 2 bath 0 Parking | 900 sqft | Leased May 26, 2023 | $3,400 List: $3,200 |
| Unit: 415 W5989260 | 1 br | 1 bath 1 Parking | 500 sqft | Leased May 19, 2023 | $2,550 List: $2,550 |
| Unit: 909 W5968824 | 1 br | 1 bath 0 Parking | 500 sqft | Leased May 15, 2023 | $2,450 List: $2,450 |
| Unit: 104 W5960543 | 2 br | 3 bath 1 Parking | 1000 sqft | Leased May 04, 2023 | $3,500 List: $3,400 |
| Unit: 711 W6012901 | 1 br | 1 bath 1 Parking | 500 sqft | Leased Apr 20, 2023 | $2,450 List: $2,450 |
| Unit: 106 W6017321 | 2 br | 2 bath 1 Parking | 900 sqft | Leased Apr 19, 2023 | $3,500 List: $3,300 |
| Unit: 1711 W6000047 | 1 br | 1 bath 1 Parking | 500 sqft | Leased Apr 04, 2023 | $2,400 List: $2,450 |
| Unit: 1702 W5940219 | 2 br | 4 bath 1 Parking | 700 sqft | Leased Apr 03, 2023 | $3,050 List: $3,200 |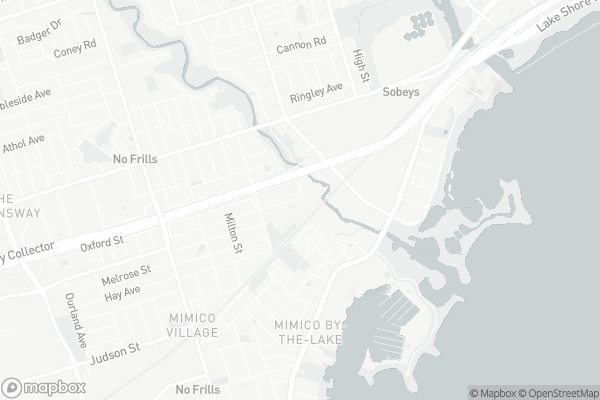 George R Gauld Junior School
Elementary: Public
Étienne Brûlé Junior School
Elementary: Public
St Mark Catholic School
Elementary: Catholic
St Louis Catholic School
Elementary: Catholic
David Hornell Junior School
Elementary: Public
St Leo Catholic School
Elementary: Catholic
The Student School
Secondary: Public
Ursula Franklin Academy
Secondary: Public
Lakeshore Collegiate Institute
Secondary: Public
Etobicoke School of the Arts
Secondary: Public
Western Technical & Commercial School
Secondary: Public
Bishop Allen Academy Catholic Secondary School
Secondary: Catholic
Metro

2208 Lake Shore Boulevard West, Etobicoke

0.53km

Rabba Fine Foods

2275 Lake Shore Boulevard West, Etobicoke

0.58km

Rabba Fine Food

2125 Lake Shore Boulevard West, Toronto

0.89km
LCBO

2218 Lake Shore Boulevard West, Toronto

0.52km

LCBO

125 The Queensway Bldg C, Etobicoke

0.88km

The Wine Shop

125 The Queensway, Etobicoke

1.01km
Hatsu Sushi (Manitoba St.)

260 Manitoba Street, Etobicoke

0.08km

Chiang Mai Thai Kitchen

84 Park Lawn Road, Etobicoke

0.36km

Popeyes Louisiana Kitchen

150 Park Lawn Road Unit B, Toronto

0.44km
La Sirena Espresso Bar & Gelato

300 Manitoba Street, Etobicoke

0.08km

Starbucks

150 Park Lawn Road Unit A, Toronto

0.44km

Tim Hortons

152 Park Lawn Road, Etobicoke

0.47km
RBC Royal Bank

515 The Queensway, Toronto

0.53km

RBC Royal Bank

2275 Lake Shore Boulevard West, Toronto

0.57km

TD Canada Trust Branch and ATM

2210 Lake Shore Boulevard West, Toronto

0.59km
Circle K

250 The Queensway, Etobicoke

0.67km

Esso

250 The Queensway, Etobicoke

0.68km

Esso

2189 Lake Shore Boulevard West, Etobicoke

0.69km
Think Fitness Studios

134 Park Lawn Road, Etobicoke

0.35km

onlythestrong Etobicoke

80 Park Lawn Road, Etobicoke

0.37km

F45 Training Humber Bay

36 Park Lawn Road Unit 2, Etobicoke

0.44km
Grand Avenue Park

Clockwork Park

Grand Avenue Park

1 Grand Avenue, Toronto

0.34km
Toronto Public Library - Humber Bay Branch

200 Park Lawn Road, Etobicoke

0.72km

Toronto Public Library - Mimico Centennial Branch

47 Station Road, Toronto

1.1km

Toronto Public Library - Swansea Memorial Branch

95 Lavinia Avenue, Toronto

2.78km
Renovo Skin & Body Care Clinic - Toronto

36 Park Lawn Road Unit 6, Etobicoke

0.44km

Fogaszat

523 The Queensway, Etobicoke

0.54km

Akron Medical Centre

2318 Lake Shore Boulevard West, Etobicoke

0.73km
B.WELL PHARMACY Mystic Pointe Etobicoke Mimico (methadone/suboxone)

262 Manitoba Street, Etobicoke

0.07km

B. Well Pharmacy

262 Manitoba Street, Etobicoke

0.08km

B.WELL PHARMACY Mystic Pointe Etobicoke Mimico (methadone/suboxone)

262 Manitoba Street, Etobicoke

0.08km
Westlake Village

2196-2222 Lake Shore Boulevard West, Toronto

0.54km

Rockwood plaza

30 Shore Breeze Drive, Toronto

0.74km

Loulou

80 Marine Parade Drive, Etobicoke

0.98km
Cineplex Cinemas Queensway & VIP

1025 The Queensway, Etobicoke

2.13km

Kingsway Theatre

3030 Bloor Street West, Etobicoke

3.2km

Revue Cinema

400 Roncesvalles Avenue, Toronto

4.29km
Scaddabush Italian Kitchen & Bar Mimico

122 Marine Parade Drive, Toronto

0.9km

Blue Goose Tavern (West Six Urban Towns)

1 Blue Goose Street, Etobicoke

0.97km

Siempre L'5

80 Marine Parade Drive, Etobicoke

0.98km