Property Management Co: Crossbridge Condominium Services

Main Intersection: Bay/Queens Quay

Ownership Type: Condo Apt

Smallest Unit: 1000

Largest Unit: 2000

Style: Apartment

Amenities: Concierge, Exercise Room, Indoor Pool, Indoor Pool, Rooftop Deck/Garden, Visitor Parking

Condominium Corporation #: YCC - 510
Stats
Building 55 Harbour Square is situated in the neighbourhood of Waterfront Communities C01 and is located in Toronto, M5J 2L1 . Additionally, there are neighbourhoods such Niagara, Trinity Bellwoods, Kensington Chinatown, Palmerston Little Italy, Little Portugal in the immediate vicinity. In the Waterfront Communities C01 neighbourhood, 1654 new homes are available for sale, which represents 9.4% of Toronto's total 17607 homes currently listed. Waterfront Communities C01 homeowners pay a monthly mortgage of $3,402, based on an average asking price of $1,004,281, 1.5 times less than Toronto's average list price of $1,504,186. The average listed property in Waterfront Communities C01 is 640 sq ft, has 1.3 bedrooms, and 1.3 bathrooms. In the area around 55 Harbour Square, 44.8% of the homes for sale are apartments.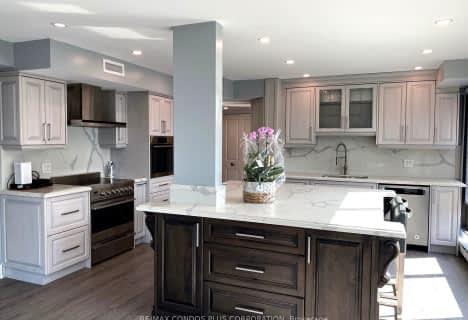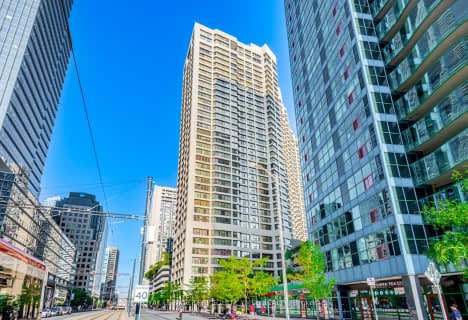 Somewhat Walkable
Some errands can be accomplished on foot.
Rider's Paradise
Daily errands do not require a car.
Very Bikeable
Most errands can be accomplished on bike.
| | | | |
| --- | --- | --- | --- |
| Unit: 1318 C6034895 | 2 br | 2 bath 1 Parking | 1400 sqft | Sold May 15, 2023 | $1,170,000 List: $1,199,000 |
| Unit: 2114 C6048255 | 2 br | 2 bath 1 Parking | 1400 sqft | Sold May 11, 2023 | $1,330,000 List: $1,349,900 |
| Unit: 1415 C5931489 | 1 br | 1 bath 0 Parking | 1000 sqft | Sold May 08, 2023 | $929,000 List: $949,000 |
| Unit: 1413 C5964951 | 2 br | 2 bath 1 Parking | 1500 sqft | Sold Mar 18, 2023 | $1,176,000 List: $1,150,000 |
| Unit: 1816 C5916783 | 1 br | 1 bath 1 Parking | 1000 sqft | Sold Mar 02, 2023 | $850,000 List: $898,000 |
| Unit: 2818 C5837645 | 2 br | 2 bath 1 Parking | 1400 sqft | Sold Dec 13, 2022 | $1,288,000 List: $1,288,000 |
| Unit: 2516 C5827773 | 1 br | 1 bath 1 Parking | 1000 sqft | Sold Nov 20, 2022 | $698,000 List: $698,000 |
| Unit: 2917 C5793903 | 1 br | 1 bath 1 Parking | 1200 sqft | Sold Nov 01, 2022 | $970,000 List: $999,990 |
| Unit: 3415 C5791222 | 1 br | 1 bath 1 Parking | 1000 sqft | Sold Nov 01, 2022 | $725,000 List: $768,000 |
| Unit: 1013 C5675252 | 3 br | 2 bath 0 Parking | 1600 sqft | Sold Jul 01, 2022 | $1,135,000 List: $998,000 |
| | | | |
| --- | --- | --- | --- |
| Unit: 3016 C6684424 | 1 br | 1 bath 0 Parking | 1000 sqft | Leased Aug 08, 2023 | $3,300 List: $3,300 |
| Unit: 1016 C6136624 | 1 br | 1 bath 1 Parking | 1000 sqft | Leased Jun 16, 2023 | $3,400 List: $3,300 |
| Unit: 511 C6142212 | 1 br | 2 bath 1 Parking | 800 sqft | Leased Jun 15, 2023 | $2,525 List: $2,500 |
| Unit: 312 C5958357 | 0 br | 1 bath 1 Parking | 0 sqft | Leased Mar 20, 2023 | $2,200 List: $2,200 |
| Unit: 514 C5885475 | 2 br | 2 bath 1 Parking | 1200 sqft | Leased Mar 08, 2023 | $4,500 List: $4,800 |
| Unit: 2215 C5937427 | 2 br | 1 bath 1 Parking | 1200 sqft | Leased Mar 03, 2023 | $3,200 List: $3,200 |
| Unit: 1414 C5860016 | 2 br | 2 bath 1 Parking | 1100 sqft | Leased Feb 07, 2023 | $4,200 List: $4,200 |
| Unit: 1716 C5849927 | 1 br | 1 bath 1 Parking | 1000 sqft | Leased Dec 20, 2022 | $3,000 List: $3,000 |
| Unit: 3315 C5740439 | 1 br | 1 bath 1 Parking | 1000 sqft | Leased Aug 23, 2022 | $3,000 List: $2,975 |
| Unit: 3111 C5686307 | 3 br | 3 bath 0 Parking | 2000 sqft | Leased Jul 12, 2022 | $6,000 List: $6,000 |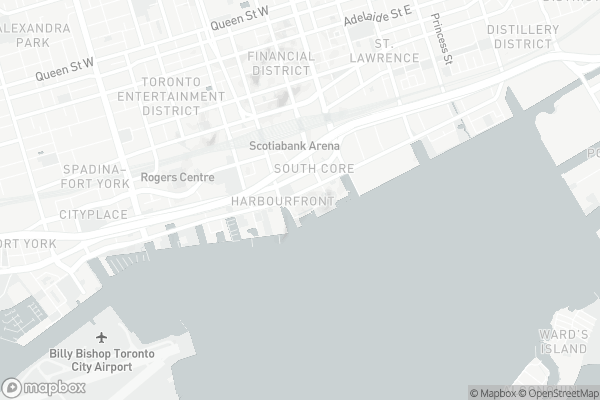 Downtown Alternative School
Elementary: Public
St Michael Catholic School
Elementary: Catholic
St Michael's Choir (Jr) School
Elementary: Catholic
The Waterfront School
Elementary: Public
École élémentaire Gabrielle-Roy
Elementary: Public
Market Lane Junior and Senior Public School
Elementary: Public
St Michael's Choir (Sr) School
Secondary: Catholic
Oasis Alternative
Secondary: Public
City School
Secondary: Public
Heydon Park Secondary School
Secondary: Public
Contact Alternative School
Secondary: Public
Collège français secondaire
Secondary: Public
Ins Market

208 Queens Quay West, Toronto

0.2km

Longo's Maple Leaf Square

15 York Street, Toronto

0.32km

INS Market

65 Front Street West, Toronto

0.51km
LCBO

Maple Leaf Square, 15 York Street, Toronto

0.32km

The Wine Shop

228 Queens Quay West, Toronto

0.38km

Luxury Spirits & Fine Wines Group

1 Yonge Street Suite 1801, Toronto

0.43km
Church's Texas Chicken

33 Harbour Square Unit 49, Toronto

0.05km

Cuppa Tea Harbourfront | Drinks & Pastries

105 Queens Quay West, Toronto

0.06km

Harbour Club at York Quay

99 Harbour Square, Toronto

0.08km
Cuppa Tea Harbourfront | Drinks & Pastries

105 Queens Quay West, Toronto

0.06km

Sharetea Waterfront

89 Queens Quay West Unit 109, Toronto

0.08km

Aroma Espresso Bar

88 Queens Quay West, Toronto

0.09km
Scotiabank

41 Harbour Square, Toronto

0.1km

RBC Royal Bank

88 Queens Quay West, Toronto

0.11km

North Star Bank Corporation

20 Bay Street, Toronto

0.18km
Neste Petroleum Division Of Neste Canada Inc

10 Bay Street, Toronto

0.17km

Petro-Canada

55 Spadina Avenue, Toronto

1.36km

Shell

38 Spadina Avenue, Toronto

1.39km
Pure Fitness Canada York Street

1 York Street 5th Floor, Toronto

0.2km

Elite Martial Arts Toronto

1 York Street 5th Floor, Toronto

0.2km

WEBS & BYTES

21 Bay Street, Toronto

0.21km
Harbourfront Parkette - Condos.

109 Queens Quay West, Toronto

0.1km

LovePark 2022

York Quay

145 Queens Quay West, Toronto

0.12km
NCA Exam Help | NCA Notes and Tutoring

Neo (Concord CityPlace, 4G-1922 Spadina Avenue, Toronto

1.24km

Toronto Public Library - St. Lawrence Branch

171 Front Street East, Toronto

1.36km

The Great Library at the Law Society of Ontario

130 Queen Street West, Toronto

1.44km
Harbourfront Appletree

8 York Street #4, Toronto

0.17km

HealthOne Toronto

110 Harbour Street, Toronto

0.18km

Dr. Patricia Galata

39 Lower Simcoe Street, Toronto

0.45km
Rexall

88 Queens Quay West, Toronto

0.11km

Harbourfront Medicine Cabinet

8 York Street #1, Toronto

0.17km

HealthOneTO Pharmacy

110 Harbour Street, Toronto

0.18km
Intellon

144 Front Street West, Toronto

0.72km

Brookfield Place

181 Bay Street, Toronto

0.76km

Centro de convenciones

255 Front Street West, Toronto

0.77km
Slaight Music Stage

King Street West between Peter Street and University Avenue, Toronto

1.05km

Imagine Cinemas Market Square

80 Front Street East, Toronto

1.16km

TIFF Bell Lightbox

350 King Street West, Toronto

1.19km
Miku Toronto

105-10 Bay Street, Toronto

0.14km

Chartroom Bar and Lounge

1 Harbour Square, Toronto

0.22km

The Goodman Pub and Kitchen

207 Queens Quay West, Toronto

0.24km