Property Management Co: Gpm Property Management

Main Intersection: Lakeshore/Parklawn

Ownership Type: Condo Apt

Smallest Unit: 500

Largest Unit: 1000

Style: Apartment

Stories: 30

Walk Score: 62

Transit Score: 75

Year Built: 2014

Total Units: 344

Amenities: Concierge, Gym, Indoor Pool, Indoor Pool, Party/Meeting Room, Visitor Parking

Condominium Corporation #: TSCC - 2408

Maintenance Fees Cover: None

Owner Pays: Hydro, Heat, Air Conditioning, Water
Stats
Building 80 Marine Parade Drive is situated in the neighbourhood of Mimico and is located in Toronto, M8V 0A3 . Additionally, there are neighbourhoods such New Toronto, Stonegate Queensway, Kingsway South, Lambton Baby Point, Runnymede Bloor West Village in the immediate vicinity. In the Mimico neighbourhood, 429 new homes are available for sale, which represents 2.5% of Toronto's total 17224 homes currently listed. Mimico homeowners pay a monthly mortgage of $3,525, based on an average asking price of $1,040,582, 1.4 times less than Toronto's average list price of $1,497,711. The average listed property in Mimico is 830 sq ft, has 1.6 bedrooms, and 1.7 bathrooms. In the area around 80 Marine Parade Drive, 47.8% of the homes for sale are apartments.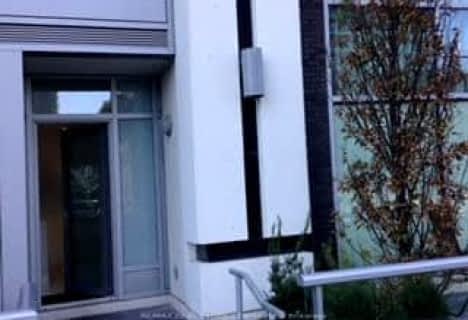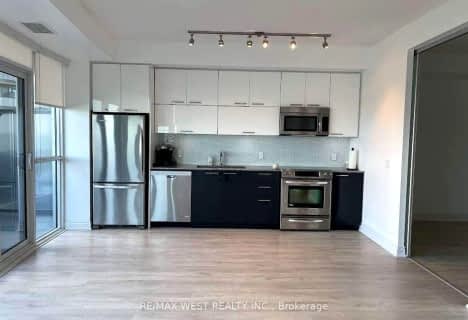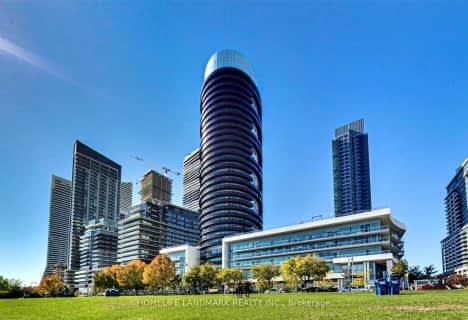 Car-Dependent
Most errands require a car.
Good Transit
Some errands can be accomplished by public transportation.
Very Bikeable
Most errands can be accomplished on bike.
| | | | |
| --- | --- | --- | --- |
| Unit: 413 W6040920 | 2 br | 2 bath 0 Parking | 800 sqft | Sold May 31, 2023 | $920,000 List: $899,000 |
| Unit: 2907 W5958088 | 2 br | 2 bath 0 Parking | 1000 sqft | Sold May 30, 2023 | $1,085,000 List: $1,099,900 |
| Unit: 318 W6043704 | 2 br | 2 bath 1 Parking | 1200 sqft | Sold May 27, 2023 | $1,500,000 List: $1,399,000 |
| Unit: 410 W5920129 | 1 br | 1 bath 1 Parking | 500 sqft | Sold Mar 10, 2023 | $605,000 List: $609,900 |
| Unit: 2904 W5932287 | 1 br | 1 bath 1 Parking | 800 sqft | Sold Mar 07, 2023 | $745,000 List: $750,000 |
| Unit: 2804 W5903379 | 1 br | 1 bath 1 Parking | 700 sqft | Sold Feb 20, 2023 | $715,000 List: $679,800 |
| Unit: 1401 W5870438 | 1 br | 1 bath 1 Parking | 600 sqft | Sold Jan 30, 2023 | $635,000 List: $499,000 |
| Unit: 1901 W5853156 | 1 br | 1 bath 1 Parking | 600 sqft | Sold Jan 26, 2023 | $640,000 List: $679,900 |
| Unit: 1903 W5791519 | 2 br | 2 bath 1 Parking | 1000 sqft | Sold Oct 12, 2022 | $1,538,888 List: $1,488,000 |
| Unit: 403 W5688531 | 1 br | 1 bath 1 Parking | 500 sqft | Sold Jul 20, 2022 | $585,000 List: $595,000 |
| | | | |
| --- | --- | --- | --- |
| Unit: 303 W6728788 | 1 br | 1 bath 1 Parking | 500 sqft | Leased Aug 18, 2023 | $2,550 List: $2,539 |
| Unit: 413 W6665060 | 2 br | 2 bath 1 Parking | 800 sqft | Leased Aug 08, 2023 | $3,750 List: $3,800 |
| Unit: 1705 W6701098 | 1 br | 1 bath 0 Parking | 700 sqft | Leased Aug 03, 2023 | $2,850 List: $2,850 |
| Unit: 408 W6683646 | 1 br | 1 bath 1 Parking | 600 sqft | Leased Jul 28, 2023 | $2,700 List: $2,650 |
| Unit: 2603 W6667134 | 2 br | 2 bath 1 Parking | 1000 sqft | Leased Jul 27, 2023 | $3,900 List: $4,000 |
| Unit: 1801 W6663896 | 1 br | 1 bath 1 Parking | 600 sqft | Leased Jul 22, 2023 | $2,850 List: $2,750 |
| Unit: 233 W6174784 | 1 br | 1 bath 0 Parking | 0 sqft | Leased Jul 07, 2023 | $2,280 List: $2,299 |
| Unit: 2504 W6060324 | 1 br | 1 bath 0 Parking | 700 sqft | Leased Jun 29, 2023 | $2,980 List: $2,980 |
| Unit: 1205 W6178940 | 1 br | 1 bath 1 Parking | 700 sqft | Leased Jun 27, 2023 | $2,850 List: $2,850 |
| Unit: 2005 W6122848 | 1 br | 1 bath 1 Parking | 700 sqft | Leased Jun 21, 2023 | $2,800 List: $2,800 |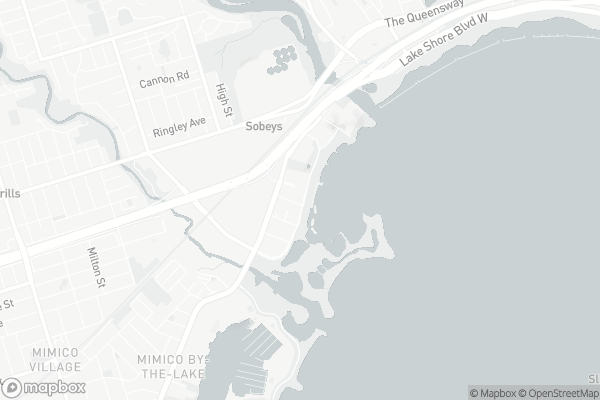 George R Gauld Junior School
Elementary: Public
Étienne Brûlé Junior School
Elementary: Public
St Mark Catholic School
Elementary: Catholic
David Hornell Junior School
Elementary: Public
Swansea Junior and Senior Junior and Senior Public School
Elementary: Public
John English Junior Middle School
Elementary: Public
The Student School
Secondary: Public
Ursula Franklin Academy
Secondary: Public
Etobicoke School of the Arts
Secondary: Public
Western Technical & Commercial School
Secondary: Public
Humberside Collegiate Institute
Secondary: Public
Bishop Allen Academy Catholic Secondary School
Secondary: Catholic
Rabba Fine Food

2125 Lake Shore Boulevard West, Toronto

0.16km

Metro

2208 Lake Shore Boulevard West, Etobicoke

0.54km

Sobeys Queensway

125 The Queensway, Etobicoke

0.57km
LCBO

125 The Queensway Bldg C, Etobicoke

0.56km

The Wine Shop

125 The Queensway, Etobicoke

0.58km

LCBO

2218 Lake Shore Boulevard West, Toronto

0.59km
Krazy Roll

84 Marine Parade Drive, Toronto

0.02km

La Vecchia Restaurant Lakeshore

90 Marine Parade Drive, Etobicoke

0.05km

Gravity Pizza Cafe & Starbucks

58 Marine Parade Drive, Etobicoke

0.11km
BB Cafe- Lakeshore

78 Marine Parade Drive, Etobicoke

0.03km

Gravity Pizza Cafe & Starbucks

58 Marine Parade Drive, Etobicoke

0.11km

Tim Hortons

16 Brookers Lane, Etobicoke

0.15km
Create Center

56 Annie Craig Drive, Toronto

0.14km

RBC Royal Bank ATM

2189 Lake Shore Boulevard West, Etobicoke

0.43km

BMO Bank of Montreal

2194 Lake Shore Boulevard West, Etobicoke

0.46km
Circle K

2189 Lake Shore Boulevard West, Etobicoke

0.4km

Esso

2189 Lake Shore Boulevard West, Etobicoke

0.42km

Esso

250 The Queensway, Etobicoke

0.92km
North Climb Fitness Equipment Services

33 Shore Breeze Drive, Etobicoke

0.28km

GetMeFit Personal Fitness

2083 Lake Shore Boulevard West, Toronto

0.42km

Mimico parking lot

125 Waterfront Drive, Etobicoke

0.42km
Mutt Love

56 Annie Craig Drive, Toronto

0.14km

Humber Bay Butterfly Habitat

100 Humber Bay Park Road West, Etobicoke

0.22km

Jean Augustine Park

2115 Lake Shore Boulevard West, Toronto

0.23km
Toronto Public Library - Humber Bay Branch

200 Park Lawn Road, Etobicoke

1.2km

Toronto Public Library - Mimico Centennial Branch

47 Station Road, Toronto

1.84km

Toronto Public Library - Swansea Memorial Branch

95 Lavinia Avenue, Toronto

2.39km
Renovo Skin & Body Care Clinic - Toronto

36 Park Lawn Road Unit 6, Etobicoke

0.58km

Fogaszat

523 The Queensway, Etobicoke

1.13km

Akron Medical Centre

2318 Lake Shore Boulevard West, Etobicoke

1.25km
Lake Shore West Pharmacy

2133 Lake Shore Boulevard West, Etobicoke

0.14km

Pharmasave

Medicine Cabinet Pharmacy

2081 Lake Shore Boulevard West, Etobicoke

0.47km
Loulou

80 Marine Parade Drive, Etobicoke

0km

Rockwood plaza

30 Shore Breeze Drive, Toronto

0.34km

Westlake Village

2196-2222 Lake Shore Boulevard West, Toronto

0.56km
Cineplex Cinemas Queensway & VIP

1025 The Queensway, Etobicoke

3.1km

Revue Cinema

400 Roncesvalles Avenue, Toronto

3.48km

Kingsway Theatre

3030 Bloor Street West, Etobicoke

3.67km
Siempre L'5

80 Marine Parade Drive, Etobicoke

0km

Firkin on the Bay

68 Marine Parade Drive, Toronto

0.05km

Scaddabush Italian Kitchen & Bar Mimico

122 Marine Parade Drive, Toronto

0.16km