Property Management Co: Del Property Management

Main Intersection: York/Bremner

Ownership Type: Condo Apt

Largest Unit: 1200

Style: Apartment

Amenities: Concierge, Exercise Room, Indoor Pool, Indoor Pool, Party/Meeting Room

Condominium Corporation #: TSCC - 2130
Stats
This building is located at 55 Bremner Boulevard, Toronto, M5J 0A6 and is situated in the neighbourhood of Waterfront Communities C01. Other neighbourhoods nearby are Niagara, Trinity Bellwoods, Kensington Chinatown, Palmerston Little Italy, Little Portugal. The district of Waterfront Communities C01 has 1999 postings available. That's just 10% of the 20071 total properties for sale in the city of Toronto. Homes in Waterfront Communities C01 are listed for an average asking price of $1,049,718, or an estimated monthly mortgage of $3,556. That is 1.5 times less the average list price of $1,553,413 in Toronto. Waterfront Communities C01 listed properties average 663 sq ft, 1.3 beds, and 1.4 baths. Apartments make up 36.5% of homes for sale in the neighbourhood around 55 Bremner Boulevard.

Walker's Paradise
Daily errands do not require a car.
Rider's Paradise
Daily errands do not require a car.
Very Bikeable
Most errands can be accomplished on bike.
| | | | |
| --- | --- | --- | --- |
| Unit: 3909 C5938896 | 1 br | 1 bath 0 Parking | 500 sqft | Sold Jun 19, 2023 | $643,750 List: $679,500 |
| Unit: 4408 C5941296 | 1 br | 1 bath 0 Parking | 500 sqft | Sold May 06, 2023 | $690,000 List: $699,900 |
| Unit: 2107 C6042067 | 2 br | 2 bath 1 Parking | 800 sqft | Sold Apr 26, 2023 | $875,000 List: $879,000 |
| Unit: 4409 C6000155 | 1 br | 1 bath 0 Parking | 0 sqft | Sold Apr 21, 2023 | $625,000 List: $638,800 |
| Unit: 4010 C5863364 | 2 br | 2 bath 0 Parking | 700 sqft | Sold Apr 10, 2023 | $930,000 List: $965,000 |
| Unit: 2305 C5931587 | 1 br | 1 bath 1 Parking | 600 sqft | Sold Apr 04, 2023 | $751,000 List: $779,900 |
| Unit: 1503 C5839606 | 1 br | 1 bath 0 Parking | 600 sqft | Sold Feb 02, 2023 | $705,000 List: $720,000 |
| Unit: 4209 C5823874 | 1 br | 1 bath 0 Parking | 0 sqft | Sold Dec 17, 2022 | $564,000 List: $589,900 |
| Unit: 3602 C5839998 | 1 br | 1 bath 0 Parking | 500 sqft | Sold Dec 07, 2022 | $630,000 List: $550,000 |
| Unit: 2005 C5834564 | 1 br | 1 bath 0 Parking | 600 sqft | Sold Dec 02, 2022 | $715,000 List: $719,990 |
| | | | |
| --- | --- | --- | --- |
| Unit: 2709 C7228440 | 1 br | 1 bath 0 Parking | 0 sqft | Leased Nov 28, 2023 | $2,500 List: $2,500 |
| Unit: 4208 C7259436 | 1 br | 1 bath 0 Parking | 500 sqft | Leased Nov 28, 2023 | $2,700 List: $2,700 |
| Unit: 2106 C7254140 | 1 br | 1 bath 1 Parking | 500 sqft | Leased Nov 27, 2023 | $2,600 List: $2,600 |
| Unit: 1104 C7273292 | 1 br | 1 bath 1 Parking | 600 sqft | Leased Nov 20, 2023 | $2,850 List: $2,850 |
| Unit: 1906 C7232986 | 1 br | 1 bath 0 Parking | 0 sqft | Leased Nov 15, 2023 | $2,300 List: $2,300 |
| Unit: 4108 C7005984 | 1 br | 1 bath 0 Parking | 500 sqft | Leased Nov 15, 2023 | $2,700 List: $2,850 |
| Unit: 3310 C7258782 | 2 br | 2 bath 1 Parking | 700 sqft | Leased Nov 14, 2023 | $3,600 List: $3,600 |
| Unit: 3002 C7259692 | 1 br | 1 bath 0 Parking | 500 sqft | Leased Nov 09, 2023 | $3,100 List: $3,100 |
| Unit: 3109 C7027810 | 1 br | 1 bath 0 Parking | 0 sqft | Leased Nov 06, 2023 | $2,550 List: $2,500 |
| Unit: 2310 C6782494 | 2 br | 2 bath 0 Parking | 700 sqft | Leased Oct 24, 2023 | $3,450 List: $3,600 |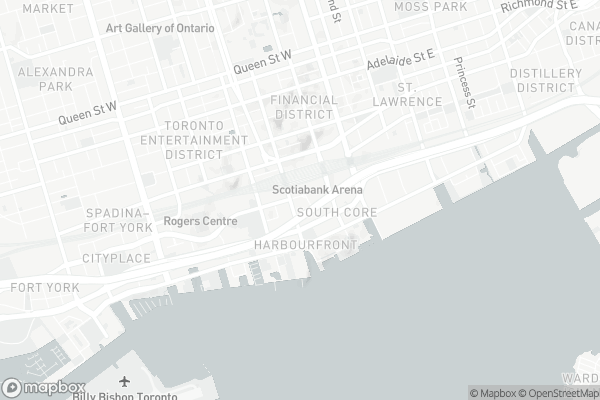 Downtown Alternative School
Elementary: Public
St Michael Catholic School
Elementary: Catholic
St Michael's Choir (Jr) School
Elementary: Catholic
Ogden Junior Public School
Elementary: Public
École élémentaire Gabrielle-Roy
Elementary: Public
Market Lane Junior and Senior Public School
Elementary: Public
St Michael's Choir (Sr) School
Secondary: Catholic
Oasis Alternative
Secondary: Public
City School
Secondary: Public
Subway Academy II
Secondary: Public
Heydon Park Secondary School
Secondary: Public
Contact Alternative School
Secondary: Public
Longo's Maple Leaf Square

15 York Street, Toronto

0.06km

INS Market

65 Front Street West, Toronto

0.17km

Ins Market

208 Queens Quay West, Toronto

0.33km
LCBO

Maple Leaf Square, 15 York Street, Toronto

0.05km

Northern Landings GinBerry

Royal Bank Plaza, 200 Bay Street #115, Toronto

0.41km

LCBO

200 Bay Street Unit 115, Toronto

0.41km
Bar Le Germain

75 Bremner Boulevard, Toronto

0.02km

Real Sports

15 York Street, Toronto

0.04km

e11even

15 York Street Corner of York and, Bremner Boulevard, Toronto

0.04km
Starbucks

15 York Street, Toronto

0.06km

Starbucks

25 York Street Unit R-18, Toronto

0.07km

iQ

PwC Tower, 18 York Street, Toronto

0.14km
President's Choice Bank

25 York Street, Toronto

0.08km

TD Canada Trust Branch and ATM

15 York Street, Toronto

0.08km

National Bank

18 York Street, Toronto

0.1km
Neste Petroleum Division Of Neste Canada Inc

10 Bay Street, Toronto

0.32km

Petro-Canada

55 Spadina Avenue, Toronto

1.12km

Less Emissions

500-160 John Street, Toronto

1.12km
Pure Fitness Canada York Street

1 York Street 5th Floor, Toronto

0.15km

Elite Martial Arts Toronto

1 York Street 5th Floor, Toronto

0.15km

GSE Clubs

19 Grand Trunk Crescent, Toronto

0.22km
Jurassic Park

15 York Street, Toronto

0.04km

LovePark 2022

Harbourfront Parkette - Condos.

109 Queens Quay West, Toronto

0.26km
NCA Exam Help | NCA Notes and Tutoring

Neo (Concord CityPlace, 4G-1922 Spadina Avenue, Toronto

1.1km

The Great Library at the Law Society of Ontario

130 Queen Street West, Toronto

1.1km

Toronto Public Library - City Hall Branch

Toronto City Hall, 100 Queen Street West, Toronto

1.25km
HealthOne Toronto

110 Harbour Street, Toronto

0.17km

Infinity Health Centre: Walk in Clinic & Rehab Health Centre

39 Lower Simcoe Street, Toronto

0.26km

Dr. Patricia Galata

39 Lower Simcoe Street, Toronto

0.26km
Guardian - Morelli's Pharmacy

15 York Street, Toronto

0.06km

HealthOneTO Pharmacy

110 Harbour Street, Toronto

0.17km

Rexall

88 Queens Quay West, Toronto

0.25km
Intellon

144 Front Street West, Toronto

0.39km

Brookfield Place

181 Bay Street, Toronto

0.49km

Briell

Toronto-Dominion Centre, Toronto

0.51km
Slaight Music Stage

King Street West between Peter Street and University Avenue, Toronto

0.73km

TIFF Bell Lightbox

350 King Street West, Toronto

0.89km

Imagine Cinemas Market Square

80 Front Street East, Toronto

0.99km
Bar Le Germain

75 Bremner Boulevard, Toronto

0.02km

Real Sports

15 York Street, Toronto

0.04km

Corks Beer & Wine Bar

15 York Street, Toronto

0.06km